Count Dracula is probably the world's most recognizable vampire–and with good reason! This blood-sucking bad guy has been terrorizing generations of readers, ever since he first appeared on paper in 1897. But, while Dracula might be the most famous of the literary vampires, he is certainly not the first. in the following brief list, we'll explore three other vampires that predate the Count by 20 years or more (as well as a Sherlock Holmes adventure that comes considerably later). As always, I hope you find something on this list to really sink your fangs into!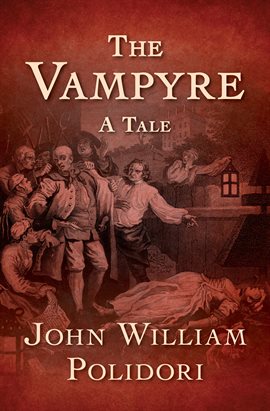 Let's start this list off with the oldest title. The Vampyre, written by John William Polidori, was first published in 1819. This fairly short tale of terror not only has the distinction of being the first major vampire story in literature, but also of being written during the same contest that gives us Frankenstein. The vampire in this story is Lord Ruthven, a suave, but callous vampire based (not so subtly) on Polidori's employer, the notorious Lord Byron.
The story follows Aubrey, a young, orphaned aristocrat who befriends the mysterious Englishman, Lord Ruthven. Through the course of their deepening friendship, Aubrey discovers the horrible secret of Ruthven's real identity, and finds himself in a race against time to protect those he cares about from a deadly vampire threat.
This story can be read online through Hoopla (using the link above) or in the collection Visions of the Vampire.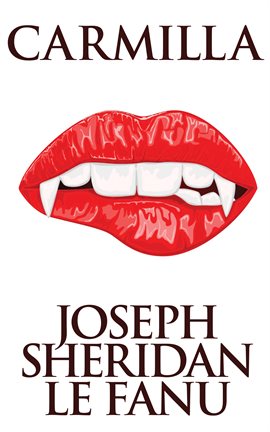 Next, we have Carmilla, which was published in 1872. Laura lives a solitary life with her father and servants in an isolated castle deep in the Austrian forests. After receiving the tragic news that a long-awaited companion has passed away before she could come to visit, Laura and her father witness a carriage crash not far from the castle. While the occupants are okay, one of them, the young and beautiful Carmilla, is left unconscious, and her mother insists of leaving her behind while she continues on her journey to attend to some very important, but very secret business. What follows is a feverish, impassioned friendship between Laura, and the strange, moody Carmilla.
But, something is terribly wrong. Carmilla is becoming increasingly volatile and has taken to wandering around late at night. Meanwhile, there have been a series of deaths in the village surrounding the castle. Each victim claimed to see some sort of ghost or monster in the night, followed by a rapid deterioration of health. Each is dead within the week. When Laura starts to experience similar symptoms, it's time to confront the truth about Carmilla.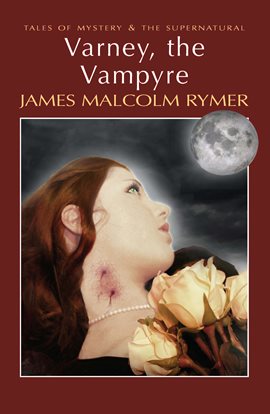 This "penny dreadful" was actually serialized, so readers were able to experience the melodrama over the course of two years, from 1845 to 1847. That being said, Varney is a handful. The ebook (listed above) is over 1,000 pages, although most print versions will put it somewhere in the range of 800-860 pages. Still, this is two years worth of serialized storytelling compiled into one book!
If I haven't scared you off yet, let's take a look at the story. Varney, of course, is our titular vampire, a despicable monster who commits all sorts of atrocities. But, in a creative twist (especially for this early in the genre!) this fiend finds himself torn between the desire to perform such evil actions and the guilt that comes with them. Tormented by his own hellish existence, Varney swings back and forth in an increasingly rapid way form monster to altruist, as he struggles with the very nature of his soul.
This one is a bonus title for two reasons. First, while most of the titles on this list predate Dracula by a couple of decades at least, this one comes decades after Stoker's classic was published. Second, while the vampires in the stories above are obviously vampires, part of the mystery of this story is trying to guess if the crime has a natural or supernatural solution. I don't want to say much more in that regard, for fear of spoilers, but seeing as this is a short story, most readers should be able to finish it in one or two sittings.
Robert Ferguson comes to Baker Street with a most singular case for Holmes and Watson. On multiple occasions, he has observed what appears to be his wife, sucking the blood of their newborn baby. Meanwhile, his wife's behavior towards his first-born son, from a previous marriage, has turned violent, and she has even been seen striking the boy. Deeply disturbed by the blood-drinking and the violence, Ferguson confronts his wife, who in return, locks herself and the baby in her room. What is the secret of the Sussex vampire? You'll have to read this story to find out!