A few weeks ago, I came to you with a list of graphic novels you could read online right now. If you liked what you saw and would be interested in checking out some more, I highly recommend you use some of the awesome search options on Hoopla to find the perfect book for you. But, just in case you were looking for some pre-selected suggestions, I have a list of five more graphic novel title that you can check out right now with zero waiting. Best of all, most of these are a part of a series, so you can continue to enjoy some classic comic fun even after the first book ends.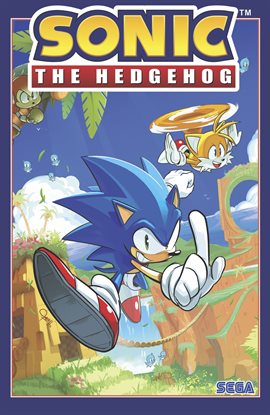 In 2018, IDW Publishing took over the publication of the Sonic the Hedgehog comics. So, whether you're a diehard Sonic fan who was reading the original run through Archie, or wanting to try out the series for the first time, IDW's Sonic the Hedgehog is a great place to start, as it provides a fresh reboot of the series.
For readers completely unfamiliar with the story, Sonic is the fastest thing alive–a blue hedgehog who fights the evil machinations of Dr. Eggman, a mad scientist who is hellbent on taking over the world. In this newly rebooted story, Sonic and his friends have just survived a cataclysmic war and the rebel forces are trying to rebuild and start again. But, disturbingly, Dr. Eggman has completely disappeared and no one knows where he is. Left adrift without their master's controlling hand, Eggman's robots wander aimlessly, attacking travelers and destroying villages. As Sonic and his friends rebuild towns and smash bots, they can't help but wonder–what really happened to Dr. Eggman? And will he be back? This is the first of an ongoing comic series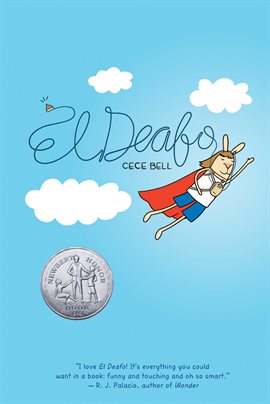 Cece Bell was not born deaf, but rather, started to lose her hearing after an illness when she was young. This super-cute and candid graphic novel memoir tells the story of growing up and learning to adapt to a new reality, all the while trying to be a normal kid and make new friends. But, school is difficult enough when you don't have a bulky hearing aid strapped to your chest. The Phonic Ear gives Cece the ability to hear–sometimes things she shouldn't–but also isolates her from her classmates. She really just wants to fit in and find a true friend, someone who appreciates her as she is. After some trouble, she is finally able to harness the power of the Phonic Ear and become "El Deafo, Listener for All." And more importantly, declare a place for herself in the world and find the friend she's longed for. This little book is a quick read and full of heart. If you're looking for a good graphic novel memoir that will appeal to readers of all ages, then this is the book for you!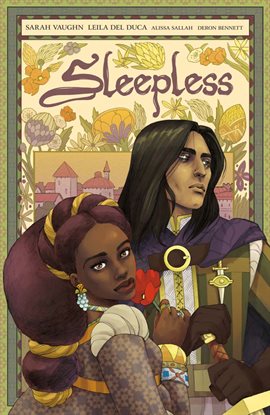 Lady Pyppenia (Poppy) is the "illegitimate" daughter of the former king, who has recently died. In the wake of his passing, her uncle has risen to the throne. Despite the fact that an assassin has made attempts on her life, the new king has refused to allow Poppy to return to her home in Mribesh, forcing her to act as a companion and lady-in-waiting to his daughter, the heir apparent and future queen. While Poppy struggles with her tense family relationships and the looming threat of death, she finds comfort and protection in the presence of Cyrenic, her Sleepless Knight, a warrior from an order who has forsaken the ability to sleep in order to be on guard 24/7. As Poppy tries to unravel the secrets her uncle may be hiding, as well as the identity of those who want her dead, she finds her relationship with Cyrenic developing into something more than just that of a knight and his lady. But, can either of them allow themselves the risk of a deepening romance?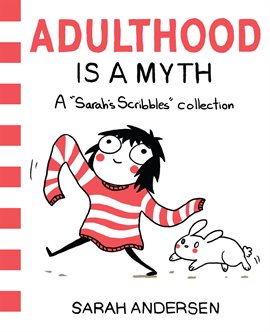 Sarah's Scribbles is one of my favorite comic series. These goofy, warm-hearted comics about the stresses of being an artsy, anxious adult are absolutely hilarious and manage to find the perfect balance between relatable and absolutely ridiculous. This ongoing series, which can also be read as a webcomic, is chock-full of silly situations and everyday experiences as Andersen and her little rabbit friend attempt to navigate what it means to be an adult.
This is the first of a multi-book series, so the fun continues in Big Mushy Happy Lump and Herding Cats. The comics themselves, however, are standalone, and be enjoyed in any order.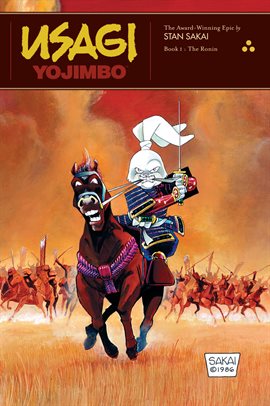 Usagi Yojimbo is a classic series! These tales of anthropomorphic animals are set in feudal Japan, and follow a rabbit ronin (a masterless, wandering samurai) named Usagi. The age of civil wars has barely ended and the Shogun has come to power. Usagi wanders around this dangerous new landscape, taking work as a bodyguard in order to keep himself alive. With standalone adventures seamlessly blended into a greater, overarching plot, this long-running and utterly fascinating historical fiction series will keep you constantly coming back for more. Sometimes funny, sometimes deadly serious, Usagi Yojimbo has a lot of heart. Perfect for readers who want to experience something of Japanese history and culture (with an obvious twist) in comic form, but aren't quite ready to commit to reading manga.
As a fun aside, if you're a fan of Teenage Mutant Ninja Turtles, you should definitely give this series a go. Not only were the authors of both series good friends, but they like to periodically feature each other's characters in their respective series!