At the end of 2021, I shared my yearly Reading Challenge. Throughout the year, I'm going to share some lists that might help with some of the prompts provided. Of course, some of these topics are super-personalized (a book about an animal you don't know much about, etc.) but keep your eyes peeled for some of the prompts that are more universal. Today, for example, we'll be talking about a case of mistaken identity. So, whether a character is purposely putting up a ruse or was accidentally pulled into a situation they know little about, you can rest assured that in each of these stories, you'll have some sort of mix-up, trick, double, or con.
The Valet's Secret (Josie S. Kilpack) How horribly embarrassing! Rebecca Parker is a widow, working to support herself, with her only child grown and out of the house. But, romance manages to steal into her quiet life when a handsome valet nearly runs her off the road. Mr. Malcolm Henry is apologetic and gentle and she immediately falls for him–which is why she doesn't stop him when he steals a kiss. The two meet again, and Rebecca starts to think that there could be the possibility of romance here, until she's working at a dinner party and sees the handsome valet sitting at the head of the table, beside the baroness herself, and realizes that the handsome "Mr. Henry" is not a valet at all, but the heir to the earldom, Kenneth Winterton!
William Wilson (Edgar Allan Poe) When young William Wilson goes off to school, he encounters another young man that not only looks remarkably like him, but is also named William Wilson. As you might imagine, things become increasingly complicated and even creepy, as Wilson finds himself drawn into the mysterious identity of his double.
The Death of Mrs. Westaway (Ruth Ware) Harriet (Hal) Westaway is a con-artist reading fortunes down by the wharf. When a loan shark comes to make good on the money she owes him (and cannot pay back), Hal realizes that her life is in terrible danger if she doesn't make some easy money and fast. Then, the letter arrives, telling her that her grandmother, Hester Westaway has passed and Hal is one of the heirs to a substantial fortune. The only thing is, Hal knows it's a mistake. Her grandparents all died years ago, and clearly, she's the wrong Westaway. But, she's desperate, so she decides to put her conning skills to the ultimate test and pretend to be the long-lost Harriet Westaway.
The Prince and the Pauper (Mark Twain) When the prince and a poor peasant discover that they are practical body doubles for each other, the boys think it would be a great game to switch places. But, things become infinitely more complicated when the king passes away, and arrangements are made to crown the wrong boy as his successor.
The Specter Bridegroom (Washington Irving) A young man on his way to be married is killed by robbers. With his dying breath, he beseeches his dear friend to tell his bride what had happened to him. But that night, the wedding feast is attended by the dead man himself.
When I was White: A Memoir (Sarah Valentine) Sarah Valentine grew up thinking that she was white. Sure, her complexion was darker than that of her siblings, but her parents assured her that this was a result of her Eastern European heritage. But, at the age of 27, she discovers that the man who has raised her is not actually her father, and that her father was a black man she has never met. This fascinating memoir provides a personal insight into the world of race and identity, as Sarah is forced to reconsider everything she had ever believed about herself.
The Man Who Was Thursday: A Nightmare (GK Chesterton) A poet gets invited to a secret anarchist council and somehow manages to con his way into capturing a coveted seat in the inner council as "Thursday". But, the group's leader, Sunday, soon realizes that there is a traitor in the group, and Thursday must figure out how to unravel a bombing plot while trying not to out himself as the spy.
Takane and Hana (Yuki Shiwasu) Hana's family is in dire financial straits, so her parents arrange a marriage between her older sister and Takane Saibara, the handsome, but condescending heir to a huge corporation. But, when Hana's sister flat-out refuses to attend the arranged marriage meeting, Hana agrees to go in her place and save the family's reputation. She completely blows the meeting, but for some reason, Takane doesn't seem to mind and actually insists on seeing her again!
Twelfth Night (William Shakespeare) A shipwreck leaves Viola stranded in an unfamiliar town and mourning the loss of her dear brother, who she presumes has drowned. In order to secure a job with the rich Duke Orsino, Viola disguises herself as a boy named Cesario. Orsino sends Cesario on a mission to try and woo the fair Olivia for him, but Olivia finds herself falling for Cesario instead!
The Count of Monte Cristo (Alexandre Dumas) Everything is going perfectly for young Edmond Dantes–he's gotten the promotion of a lifetime and is about to be wed to his sweetheart. But, jealous rivals scheming behind his back have him accused of treason and thrown into prison. Edmond manages to escape and takes on a new identity as the mysterious Count of Monte Cristo, an obscenely rich, cold and calculating recluse consumed with a desire for revenge.
The Mating Season (PG Wodehouse) Wodehouse's novels are always filled with madcap mixups, as characters try on new identities the way one might try on a new hat. In this misadventure, Bertie Wooster's good friend Gussie Fink-Nottle is supposed to visit Deverill Hall, but can't because of a drunken row that had him thrown in jail. So, Bertie pretends to be Gussie, and brings along his friend "Catsmeat" Potter-Pirbright to pretend to be his butler. But, then Gussie shows up at the country estate…pretending to be Bertie, and bringing along Bertie's valet, Jeeves.
Pudd'nhead Wilson (Mark Twain) Roxy, a light-skinned slave woman gives birth at the same time as the master's wife. The two baby boys are so similar in appearance that Roxy is the only one who can actually tell them apart. So, one day, while caring for the two children, she switches her baby for the master's hoping to give him a better chance in life. But, the consequences of her actions will eventually come back to haunt them all.
Anne of Green Gables (L.M. Montgomery) Matthew and Marilla Cuthbert are getting on in years, so they decide to adopt an orphan boy to help out around the house and grounds to save Matthew from having to work too hard. But, there was some confusion at the orphanage, and when a friend goes to pick up the promised boy, she leaves instead with a young girl, Anne Shirley, who is rambunctious, impulsive, and highly imaginative, and of course overjoyed to be adopted, leaving Matthew and Marilla in the sticky situation of having to tell their guest that there has been a huge mistake.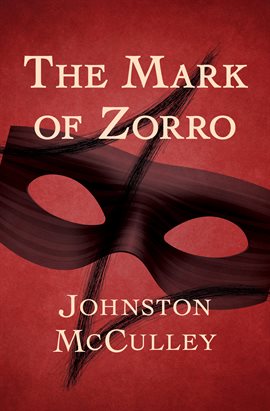 Mark of Zorro (Johnston McCulley) The beautiful Senorita Lolita has fallen in love with the daring masked man, Zorro, and is heartbroken when her parents inform her of her arranged marriage to Don Diego Vega, a simpering playboy who is everything Zorro is not. But, what Lolita does not realize is that her fiancé and the man of her dreams are actually one in the same.
Importance of Being Ernest (Oscar Wilde) Algernon confronts his friend Ernest, telling him that he won't allow him to marry his cousin, Gwendolen until he explains why his cigarette case bears the inscription "From little Cecily, with her fondest love to her dear Uncle Jack," if his name is actually Ernest. And what follows is a uproarious case of mistaken identity as Algernon decides to impersonate Ernest himself in order to win the affections of Cecily, while the original Ernest (who is actually Jack) courts cousin Gwendolen. When Gwendolen and Cecily meet, the two go from being friends to bitter romantic rivals to co-conspirators trying to catch their "cheating" lovers in their own web of lies.