Sometimes, you read a book that makes you sit back and go "whoa!". The story is excellent, of course, but it's the writing style that really captures your attention. You might pick these up for the "gimmick" of the story (it's written in second person, or all in questions, etc.) but you stay because you're really enjoying it. These are the books you tell your friends about because "you won't believe how weird this book is!". I know I've picked up most of these books for those reasons. This list will be slightly longer than my usual five titles, because there were so many interesting titles that I didn't want to leave anything out!
Our hero awakens in the woods, with no concept of who or where he is, but sure that a murder is taking place. A mysterious figure appears behind him, puts a compass into his hand and directs him to a house on the edge of the woods. There, he learns that he is Dr. Sebastian Bell and that he's attending a house party to celebrate the homecoming of Evelyn Hardcastle. But, of course, nothing can be that simple. Soon enough, another mysterious man tells him that Evelyn Hardcastle will be murdered tonight. And Dr. Bell has eight days to solve the murder. Each day will be a repeat of the day before, and yes, Evelyn will be murdered again. And again. And our narrator will spend each day in the body of a different guest at the party (today, he's the doctor). If he cannot discover the murderer's identity before eight days are up, his memory will be wiped and he'll be forced to start again with a clean slate. How long has he been playing this twisted game? And will he be able to discover who killed Evelyn Hardcastle, before it's too late? The 7 1/2 Deaths of Evelyn Hardcastle is a fascinating, twisting read that jumps back and forth from each of the personalities that the narrator inhabits as he tries to solve the murder. I had an incredibly hard time putting this one down!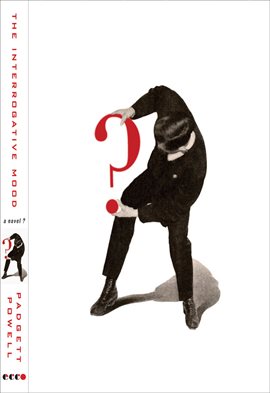 Did you ever play the questions game as a kid? Don't you remember–you can only ask questions, and the first one to use a statement loses? Did you know that you could write a book entirely in questions, too? Sounds like it would be difficult, doesn't it? How could you manage to keep the reader entertained with question after question? Are there any answers? Why not? Wouldn't the writer run out of ideas to write about? What do you mean this book is nearly 200 pages? Where can I read it? It's on Hoopla? What's it called? What does The Interrogative Mood mean? Do you read a lot of books written entirely in questions? What kind of books do you like to read? Will you read this one? Is this something you'd like to read? Are you not sure yet, since it's all so new? What will you read after this? Will you continue to check out the other titles on this list? What's your favorite book? Do you want to know what mine is?
Ella Minnow Pea is a fascinating little book. Ella lives on the fictional island of Nollop, named after Nevin Nollop of "The quick brown fox jumps over the lazy dog" fame. When letters start to fall off the memorial statue of Nevin Nollop in the center of town, the island's Council determine that there must be a reason behind it, and ban the use of each letter as it falls. What makes this book so fascinating is that Ella (and of course, the author) must adjust to each change, so the book becomes more and more eccentric as each letter is taken away. And I'll be honest, it's much harder to do than you'd think, especially as some of the more popular letters are removed from the statue and the story. So, if we were to lose the letter "S", it would no longer appear in the book. If "T" followed, we would make more change. A challenge! Very hard.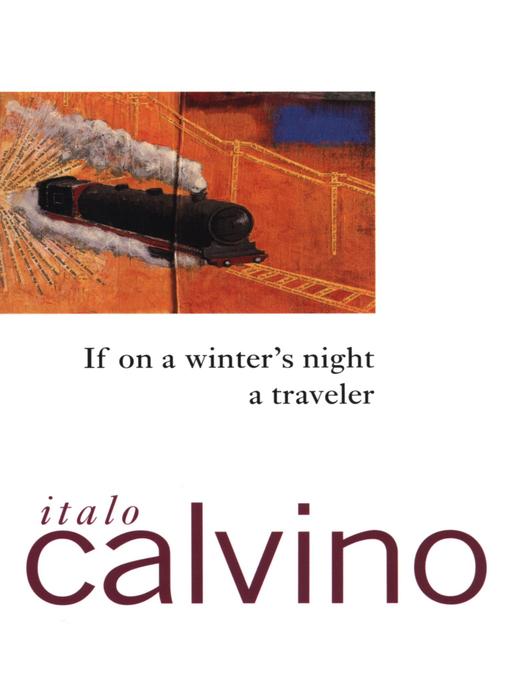 The uniqueness of If on a Winter's Night a Traveler is very different from the other books on this list. In this twisting tome, each chapter starts a completely new story. It's a fascinating and extremely frustrating experience. You (the reader) go to the bookstore to read Italo Calvino's newest book, If on a Winter's Night a Traveler (trust me, this gets pretty meta). You buy the book, you take it home…and just as things are getting interesting…you get interrupted (missing pages, a change in story, etc.). But, when you go back to the store to get the proper book, you end up leaving with another book, that the shop employees insist is the real book you wanted. All in all, you'll end up reading through ten different books, in a wide variety of styles, each fascinating and each interrupted at a crucial point. You can look at it as a fascinating grab-bag sampler of Calvino's works, or the biggest tease in literary history. The choice is up to you.
Crossings is a novel of novels that can be read in two different ways. In this intriguing historical novel, set just before the Nazi occupation of Paris, a German-Jewish bookseller is hired to bind a collection of loose pages for a manuscript called Crossings. His instructions, among other points, say that he is not allowed to read the book, just to bind it. But, when the customer winds up dead and no one comes to claim the manuscript, he decides to see what it's all about. The book contains three strange narratives, but what makes it so interesting is that you can read it in one of two ways–either straight through or in an alternate chapter sequence. Doing so takes those three short stories and weaves them into one longer, completely different narrative. From a never-before-seen ghost story by Charles Beaudelaire, a noir romance about a man plagued by nightmares, and a memoir of a woman-turned-witch, Crossings is a story that will shock and intrigue both you and our unnamed narrator at the same time.
A woman finds a book left behind by a stranger. The margins are full of notes, showing the previous reader must have really loved this book. So, she reads it, adding her own notes in turn, and leaves it for the owner to find. And soon, this simple act blossoms into a relationship between two readers sharing the experience of one book. The book itself is Ship of Theseus, the final volume by the reclusive writer V.M. Straka, a revolutionary that the world knows little about, except for what he has written. But, what starts as a fun reading experience soon becomes deadly dangerous as our two readers, Jennifer and Eric, find themselves caught up in a literary mystery that neither of them were prepared for. What makes this book so fascinating (and why I'm including it on this list) is because it's not just a book you read straight through. There are the notes in the margins (written by both Eric and Jennifer), as well as postcards and other inserts that the pair slipped between the pages. Our copy of this book comes sealed in a pouch to make sure that none of the pieces are lost in transit. This is one of those books you have to experience for yourself.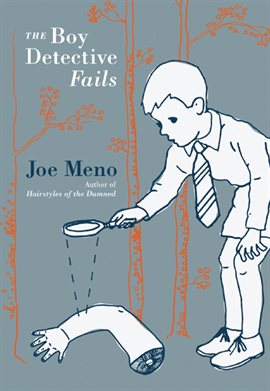 When he was young, Billy Argo was a prodigy. This child detective was one of the best, solving crimes that no one else could figure out. But, after his sister's tragic suicide and his stint in a mental hospital, the once familiar world he returns to is anything but normal. Plagued by his former nemesis, and bored at his telemarketing job, Billy finds some (limited) solace in befriending two children, one a science fair genius and the other a charming, silent bully. As a mystery from Billy's past starts to resurface, he realizes that he must confront his old demons if he's ever to be at peace. The Boy Detective Fails is bitter-sweet, poignant, and utterly fascinating. This book is a fascinating read, and to make things even more interesting, if you get a copy of the physical book (which you can find here in SearchOhio), you can use the decoder wheel at the back of the book to solve the mystery seen in the footnotes throughout the novel, for a special bonus story. Excellent book on its own, but made even more fascinating by the bonus material.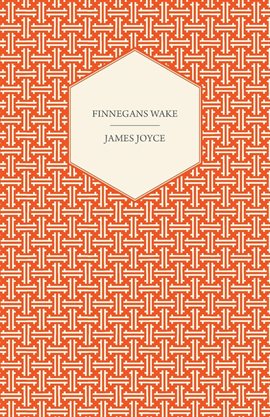 When I was in college, I took a class completely devoted to the "novel" Finnegans Wake. If you want to experience the closest thing to a fever dream in book form, then you've found it here. My classmates and I knew that we were in for a treat when we discovered that our professors (both accomplished literary geniuses and top of their fields), didn't really know what the book was about, either. Packed full of codes, 100-letter "thunderwords", puns, different languages, and more, this is one of those books that you could read forever and still find something new to discover. And did I mention that the book begins and ends in the middle of the same sentence? Meaning that it's a loop and really has no true start and finish. If you're looking for a real head-scratching, brain-melting story, than look no further than the adventures of Finnegan, HCE, and ALP.