The new year is all about new beginnings. Developing new habits, picking up new hobbies, watching new shows, and reading new books. I love this time of year, because it feels like one big adventure stretched out in front of me! That's why I wanted to give you a book list of new adventures. Each of the stories here is all about the journey, whether it was planned or unexpected, embraced or forced. Regardless of their reasons, these are adventures that I hope will keep you entertained as we move into 2021!
Miss Benson's Beetle is at the top of my 2021 reading list. I had the opportunity to sample a preview of it a few weeks ago, and I just have to see how it all plays out! Before Margery's father died, he showed her this fantastic book of animals. And in those pages was a picture of a tiny golden beetle…and Margery was hooked. Now, as an adult, Margery's life is far from glamorous. She's frumpy, single, and mocked by her students. So, she decides to follow her lifelong dream of travelling to New Caledonia to try and find the elusive beetle that captured her heart in childhood. But, when she advertises for an assistant and gets the goofy, fun-loving Enid Pretty, the adventure turns out to be much more than she bargained for.
This is my all-time favorite book. I've read The Hobbit about once a year (sometimes more frequently!) since I was twelve or thirteen. It's gotten me through nasty bouts of the flu, the stress of school, the summer doldrums, and the winter blues. This prelude to the Lord of the Rings series follows Bilbo Baggins, a Hobbit pulled into an unexpected journey by a wizard and a group of dwarves seeking to regain their lost kingdom. Along the way, they'll encounter elves, goblins, giant spiders, and of course, a dragon! The adventures are excellent, and this book is a bit more accessible to the general reader than LOTR, so if you're looking to start small, then start here!
After his adventures with Tom Sawyer, Huckleberry Finn decides that he's tired of living a "civilized" life. And when his rotten father shows up and kidnaps him, Huck finds himself on a mad adventure to start a new life for himself and his friend Jim, a runaway slave. This iconic trip down the Mississippi is full of crazy adventures and misadventures, including a family feud, conmen, and (perhaps my favorite part) a barge full of crazy drunks making the biggest "tall tale" threats you've ever heard! While The Adventures of Huckleberry Finn has gotten some negative attention for its outdated use of language and racial slurs, this is still a powerful, and engaging story of friendship and adventure, and a classic of American literature.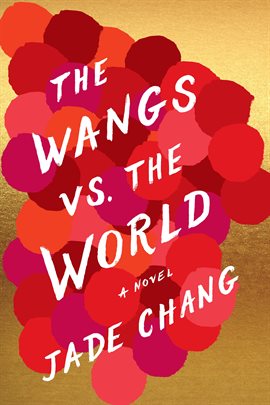 After losing everything in a market crash, Charles Wang, Chinese immigrant and entrepreneur finds himself in the middle of a personal crisis. Now, he just wants to return to China to reclaim his family's land and his pride. So, Charles and his wife Barbra pull their children Andrew and Grace out of school and sets off on a cross-country road trip to reunite with his eldest daughter, Saina, a disgraced artist living in New York. Along the way, Charles realizes that he must make a choice between his family and the hopeful future of starting anew back in China. The Wangs vs. the World is a humorous family story about second chances, fresh starts, and family.
Nana the cat is not sure why he's on the road trip, but he's just enjoying spending time with his human, Satoru. Together, the pair travel across Japan in Satoru's van, enjoying the changing seasons and visiting Satoru's old friends, from Sugi and Chikako who run a cat-friendly B&B, Kousuke, a husband still mourning over his cat-loving wife's departure, to a special dog who forces Nana to reassess his feelings toward the species. But, an unanswered question hangs over the trip: why? What is the purpose of this adventure? And why does everyone seem so interested in Nana? Satoru is not saying. But, the secrets he holds might just break poor Nana's heart. The Travelling Cat Chronicles is a beautifully written, heartbreaking, and tender.