I've been a Lord of the Rings fan for years–in that I've seen the movies (extended editions!) at least half a dozen times, and I quote it often enough. But, I've never read the series all the way though. Ironically, The Hobbit is one of my favorite books of all time, but I've never completed reading Lord of the Rings (nor any of the supplementary materials that follow).
My purpose for telling you all this is because I'm planning on finally reading the series. Or, rather, listening to it. You see, there is a great new audio production of this classic series that I've been dying to get my hands on. And it's available for checkout through Libby.
Those of you who have watched the movies will surely recognize the name Andy Serkis. And if it's not ringing any bells, you'll know him as the actor who played Gollum. When he's not trying to sound like a creepy cave-dwelling cannibal, Andy has a rich, pleasant voice and a real talent for reading aloud. And you can listen to this highly talented actor read the entire series with the Libby app!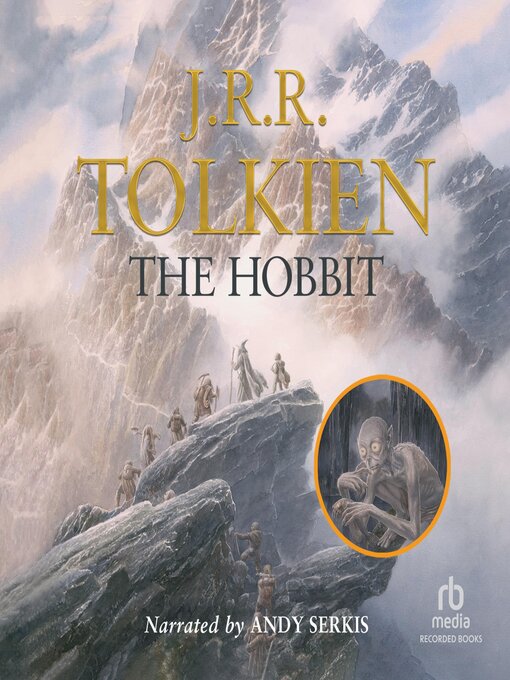 The Hobbit
The original tale that started it all. Bilbo Baggins is a quite respectable Hobbit who likes nothing more than a good meal, visiting friends, and blowing smoke rings. But, when the wizard Gandalf (and thirteen dwarves!) show up at Bilbo's house unexpectedly (and unannounced), his entire life is thrown into chaos. Persuaded into an adventure to help rescue a treasure from a horrible dragon, Bilbo faces off against all manner of terrible creatures, from goblins to trolls, wolves to spiders, and the hideous creature Gollum, before he encounters the dragon Smaug, himself.
Listen on Libby
Listen on Hoopla
Read the Book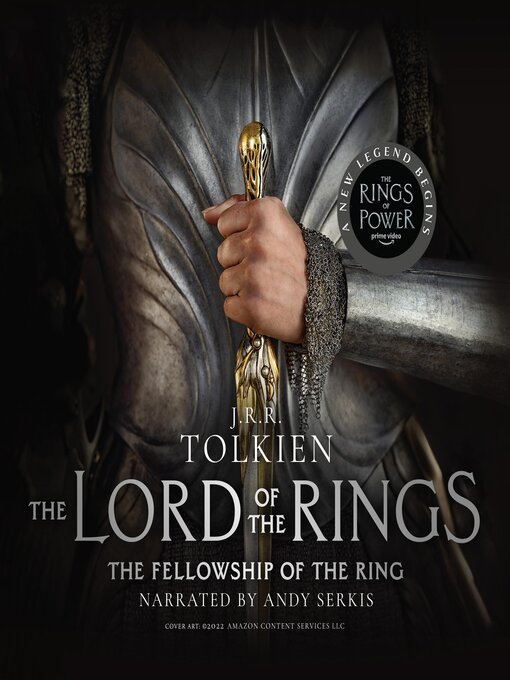 The Fellowship of the Ring
Years after the events of The Hobbit, Bilbo has retired to a quiet life in the Shire, adopting his orphaned nephew Frodo to be his heir. While the pair is celebrating their birthdays at a huge party, Bilbo makes a mysterious announcement and disappears, leaving behind a magic ring that he picked up in his adventures. Frodo and Gandalf discover that the ring contains immense power and terrible evil, and must be destroyed at all costs.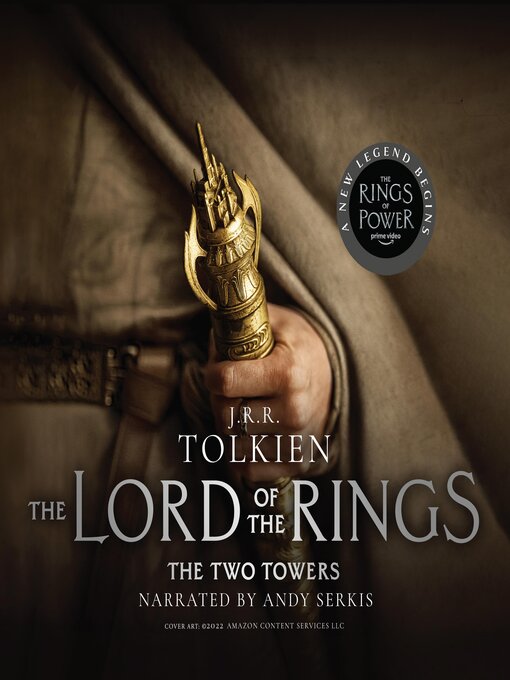 The Two Towers
The adventure continues for Frodo, Sam, and the rest of the Fellowship on their quest to destroy the One Ring. Separated from their companions, Frodo and Sam must continue on their quest alone–or so they think. A creature of unknown identity follows at a distance, tracking their every move.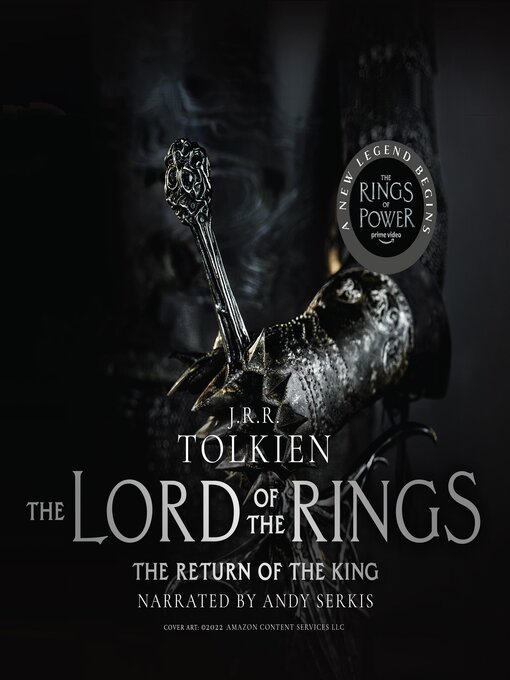 The Return of the King
Sauron has launched his attack on Middle Earth, and Frodo and Sam struggle in the last desperate steps towards Mount Doom. Will they be able to destroy the Ring before it falls into the hands of the Dark Lord? With Nazgul, Orcs, and other horrors to contend with, it will take all that they have in order to complete their quest.