I was a very avid reader as a child, and my grade school library had a lot of old books. So, I very quickly developed a passion for reading older titles, instead of the contemporary publications that my friends and classmates gravitated to. I still remember picking up a copy of The Wizard of Oz from the shelf as a child (it was in the corner of the fiction section, where two shelves met, and just as the right height for an eleven-year-old to see without having to use one of the step stools or kneel on the floor). I read it, I loved it, and I wanted to read more by L. Frank Baum. And that was how I discovered, a few months later, that Dorothy's story didn't end with "There's no place like home," and there was in fact, an entire series of Oz stories. I spent one very happy summer running to the local library to pick up the rest of the series.
Over the course of twenty years or so, Baum wrote fourteen books set in the land of Oz. Some featured characters we've come to know and love, such as Dorothy or the Scarecrow, but many of the adventures were focused on new characters, like the Hungry Tiger and Scraps, the Patchwork Girl, which meant that generations of young readers could meet even more interesting friends within the pages of these books. Since there are fourteen titles to talk about, I'm going to be brief in my descriptions. But, I hope you'll give this magical series a try!
The Wonderful Wizard of Oz: This is the story that started it all. When a storm drops a young girl's house into a strange land (and on top of a wicked witch), she must find the wonderful Wizard, who is the only one who can help her to get home.
The Marvelous Land of Oz: Young Tip and his friends (including some familiar faces!) get into all sorts of adventures and encounter all manner of villains, including the witch Mombi and the devious General Jinjur.
Ozma of Oz: After falling overboard during a storm at sea, young Dorothy finds herself in the land of Ev. She sets out on a journey to find her way back home (or at least, back to Oz).
Dorothy and the Wizard in Oz: After a trip to Australia and during a trip to California, Dorothy and her cousin Zeb fall through a crack in the ground and wind up on another magical adventure.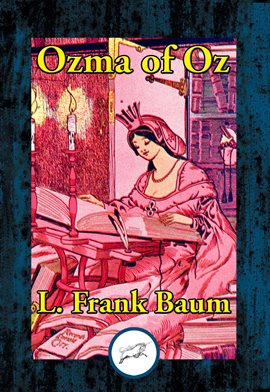 Road to Oz: The Princess Ozma is hosting a birthday party! And who doesn't love a party? On the way to the big event, Dorothy and her friends have all sorts of interesting and exciting adventures.
Emerald City of Oz: When her family is in danger of losing their farm, Dorothy makes arrangements with Princess Ozma to bring Uncle Henry and Auntie Em to Oz with her!
Patchwork Girl of Oz: A Munchkin boy named Ojo goes on a quest to save his grandfather, who has been turned to stone by a magician.
Tik-Tok of Oz: When Queen Oogaboo gathers an army to take over Oz, Glinda the Good does her best to divert disaster. Meanwhile, the Shaggy Man goes on a journey to find his brother, Tik-Tok and meets a strange collection of characters along the way, including Queen Ann!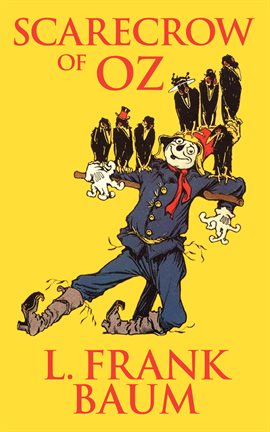 The Scarecrow of Oz: Cap'n Bill and his little friend, Trot are marooned in the nearby country of Jinxland. Fans of Baum's work might recognize these characters from another, unrelated book: The Sea Fairies.
Rinkitink in Oz: Oz is under attack and only Dorothy, the Wizard, and King Rinkitink can set things right again!
The Lost Princess of Oz: Dorothy awakens one morning to find that Princess Ozma has gone missing, along with several powerful magical items that belong to Glinda and the Wizard. Who or what is behind the disappearances?
The Tin Woodsman of Oz: The Tin Woodsman's backstory is fully revealed for the first time, as he sets off with his friend the Scarecrow to track down his true love, the beautiful Munchkin girl named Nimmie Amee.
The Magic of Oz: A Nome and a corrupt Munchkin plot a hostile takeover of the Emerald City. Can Dorothy and friends outwit this fiendish plot?
Glinda of Oz: In the final book of the series, Glinda must save Dorothy and Princess Ozma from a perilous island.