I'm a huge fan of musicals, ever since as a high school freshman, I was forced assigned to present on the musical The Phantom of the Opera (complete with performing a musical number), I can't sing to save my life, so I had to lip-sync, but I was absolutely hooked. I went from bemoaning this horribly dorky assignment to raiding my local library for as many musicals as I could get my hands on, finding some that I still love today.
Today, I wanted to share some musical titles with you. Some of these I've personally listened to and loved. Others are new to me. But, they all have one thing in common: they've got some sort of horror element to them. Whether they're all about a monster or a monstrous situation, a serial killer or a killer computer, there's something frightful for everyone. I hope you find something to scare you silly! Happy Halloween!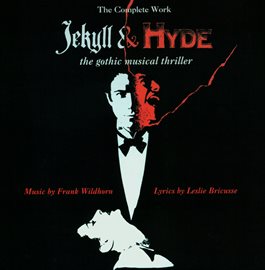 You've heard the story before–a brilliant scientist named Dr. Jekyll attempts to separate the good and evil in the hearts of men, believing that it is the evil that causes all the ills in both the body and the mind. His experiment is successful, but not in the way that he expects. He does in fact separate the evil from the good inside of him, but instead of creating a being of pure goodness, he creates a monster that calls himself Mr. Hyde. As the embodiment of pure evil, Hyde is a powerful force that can hardly be controlled, who quickly and brutally begins to destroy the life that Dr. Jekyll has created for himself.
This is the musical that made me a musical fan. A brilliant musician and composer with a horribly disfigured face hides underneath the Paris Opera, using his uncanny understanding of the building to pretend to be a ghost, blackmailing and manipulating the management in order to make things work in his favor. Specifically, he exerts his influence to aid in the career of Christine Daae, a young chorus singer whom he has been tutoring for months. After Christine has her great triumph on stage, he steals her away to his underground home in order to try and win her heart forever. But, Christine's extreme devotion is tested when she starts falling in love with a childhood friend who has just reappeared in her life.
Based on the cult classic film of the same name, a highly dangerous specter named Beetlejuice is attempting to find a way into the world of the living. To do so, he needs to have a living person say his name three times in a row. After a married couple falls to their deaths when an unstable floor gives way, Beetlejuice swoops in and traps them in the world of the living as ghosts, planning on taking advantage of their unfortunate situation to further his plans. When a new family moves into the deceased couple's house, Beetlejuice convinces his ghostly companions (as well as the new homeowner's suicidal teen daughter) that he can fix all their problems–as long as they help him with his plot.
Recently engaged couple Brad and Janet find themselves stranded in the middle of nowhere when their car breaks down during a horrible storm. Salvation appears to be within walking distance, as they find a nearby mansion and ask to borrow the phone. But, the couple has walked right into the middle of the strangest party imaginable, and are soon introduced to the host, a mad scientist named Dr. Frank-N-Furter, a cross-dressing alien from the planet Transylvania who has created an artificial human in his laboratory.
On the surface, there's nothing horrible about a young man who just wants to fit in. But, this musical takes the trope in a slightly darker direction. Loser Jeremy discovers the secret to being popular comes from a small computer that is consumed in the form of a pill. Once swallowed, the computer, which is called a SQUIP (Super Quantum Unit Intel Processor) takes over the brain and redirects a person into making the "right" decisions to be cooler. But, of course, its not as simple as just taking the SQUIP's suggestions. When Jeremy realizes that the SQUIP is not only blocking out various visual and audio cues, but also starting to exert physical control, he has to try to get it out of his brain before its too late.
This playful, campy musical is based on the classic TV show about a ghoulish American family that just loves the macabre. The family finds themselves in the midst of a crisis when daughter Wednesday starts dating a "normal" boy and wants to include him and his family in family activities. But, the families are deeply incompatible, and as they start spending more and more time together, the differences become glaringly apparent. When Wednesday announces that she and her "normal" boyfriend, Lucas are going to get married, everything comes to a head in hilarious and unexpected ways.
Seymour, a young man barely surviving on Skid Row makes a living by working at a flower shop. He falls in love with his coworker, Audrey, and even though she feels the same about him, she's already trapped in an abusive relationship with a sadistic dentist. After a solar eclipse, Seymour finds a very strange plant that looks like its dying despite Seymour's best attempts to care for it. When Seymour accidentally cuts himself, he learns that the plant thrives on human blood. Soon, it's even talking, promising Seymour fame and fortune, anything he needs to make his dreams come true, on the condition that he start finding it more substantial meals.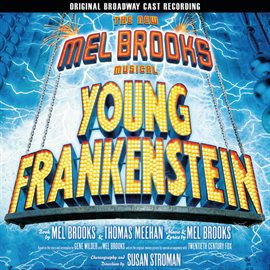 Based on the classic Mel Brooks film, this musical is the story of Frederick Frankenstein, the grandson of the original Dr. Frankenstein. Frederick is the Dean of Anatomy at a medical school in New York, and is so horrified by his family history that he refuses to be called "Dr. Frankenstein," insisting that his name is pronounced as "Fronkensteen". But, when he learns that he has inherited his grandfather's property and travels to Transylvania to settle the estate, he quickly devolves into madness, unearthing his grandfather's laboratory and continuing his experiments.
I don't think any list of spooky musicals would be complete without Sweeney Todd: The Demon Barber of Fleet Street. This chilling tale is one of madness and revenge and the terrible price one must pay for both. Years ago, Benjamin Barker was convicted of a crime that he didn't commit and sentenced to a penal colony to slave and rot away the rest of his life, while the judge who convicted him stole his daughter and seduced his wife. Years later, Barker has returned, under a new name and with a new goal in mind– to get his revenge on the man who took everything from him. But, an unlikely alliance with his new neighbor, shop owner Mrs. Lovett results in a gruesome new addition to the plan–why stop at just one murder? And what better way to dispose of all those corpses than by making them into meat pies and feeding them to the public?