For about two and a half years, my grandpa and I read together over the phone. What started off as a COVID quarantine activity soon took on a life of its own, and we formed our own little book club of sorts, meeting four days a week to read and discuss. Of all the authors we read together, Rafael Sabatini was one of our favorites. HIs stories were stuffed with swashbuckling action and just the right amount of revenge and romance. If you're looking for a fast-paced, story to sink your teeth into, I cannot recommend Rafael Sabatini enough, and I'm sure that my grandpa would feel the same!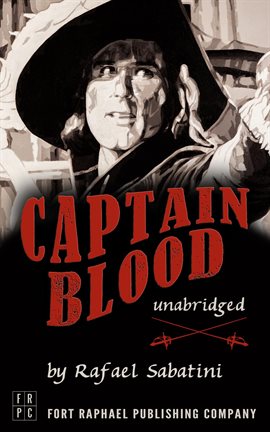 No Sabatini booklist would be complete without at least a passing mention to Captain Blood. This classic tale of adventure is the story of Irish surgeon, Peter Blood, who is falsely branded a traitor when he's discovered giving medical aid to an injured renegade during the Monmouth Rebellion. Sentenced to a life of penal servitude in Barbados, Blood forms a plan to escape from his captivity, hijacking a Spanish ship and sailing off with a group of his fellow slaves. Using his skills as both a former soldier and a doctor, Blood soon becomes one of the most feared and ruthless pirates in the New World, seeking revenge on the English for wrongfully convicting him, and the Spanish for their brutal cruelty. But, despite his newfound glory, fame, and riches, he finds himself pining for Arabella, the beautiful, but proud niece of his former master, Colonel Bishop, even though he knows she could never bring herself to love a thief and a pirate.
Blood's adventures continue in two sequels: Captain Blood Returns and The Fortunes of Captain Blood, both of which can be borrowed through InterLibrary Loan.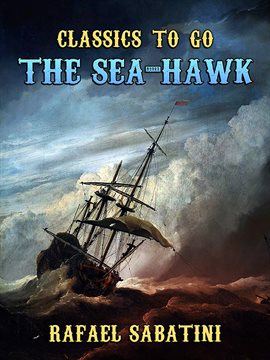 This is another tale of revenge and adventure. Oliver Tressilian is a Cornish nobleman with everything going his way. He's engaged to be married to the beautiful Rosamund Godolphin, he has a great friendship with his younger half-brother Lionel, and life is sweet. The only problem is Peter Godolphin, the brother of his betrothed, who refuses to allow his sister to marry. But, when Peter Godolphin is killed in a duel, Oliver is falsely accused of the foul deed. Before he can clear his name, Oliver is betrayed by someone dear to him, taken prisoner onboard a ship, and sold as a galley slave. Rescued by Barbary pirates, Oliver joins their ranks and takes on a new name: Sakr-el-Bahr, the Hawk of the Sea, plotting his revenge against those he once trusted, who in turn ruined his life.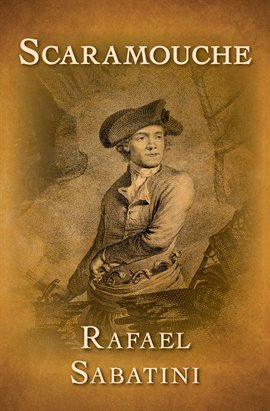 This gripping novel, set against the backdrop of the French Revolution, is the story of André-Louis Moreau, a young lawyer, raised by nobility, unconcerned about the growing discontent of the French lower classes…until a dear friend is mercilessly struck down by a member of the aristocracy. So, he takes on a new identity: that of Scaramouche, a clown in a group of nomadic actors who speaks out as a comic figure with a dire message for the unjust government and ruling class. This swashbuckling romance is a commentary on class, inequality, and the individual's place in society.
Scaramouche's adventures continue in the sequel Scaramouche the King Maker.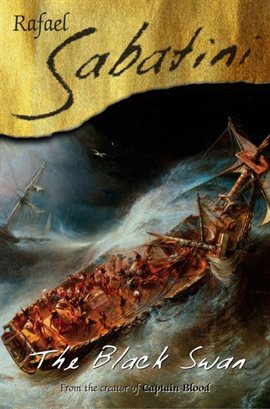 When Priscilla Harradine travels back to England accompanied by the rather dull Major Sands, she has no cause to expect her journey to be anything other than uneventful–maybe even boring! But, then she makes the acquaintance of fellow passenger Charles de Bernis, a mysterious and intriguing buccaneer. Just as their friendship begins to blossom, a dark figure from de Bernis' past emerges to propel them into a thrilling and perilous adventure, thrusting Priscilla straight into the heart of the pirate life. Unlike the other titles on this list, this swashbuckler features a female protagonist, and just like Sabatini's other works, is non-stop action from start to finish!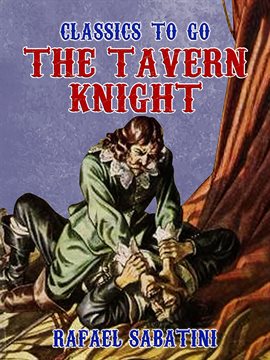 The titular Tavern Knight is Crispin Galliard, a solider with a rough reputation living during the reign of Oliver Cromwell and the English Civil War. Galliard lives a life of debauchery, without any care to ethics or honor. Rather, his life's focus is on a revenge plot that he doubts will ever come to fruition. When the opportunity to finally settle accounts presents itself, Galliard is suddenly struck by the pangs of a long-buried sense of conscience. Will he be able to avenge himself without losing his soul? You'll have to read this thrilling adventure to find out!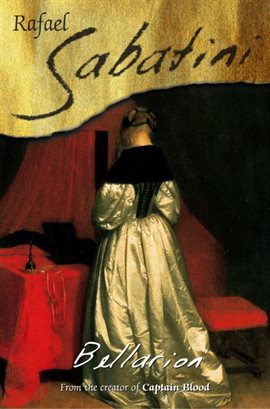 Orphaned Bellarion has lived most of his life in the convent, preparing for a career as a priest. But, when he sets out on a journey from his monastery in Cigliano to study at Pavia, he's almost immediately sidetracked on a series of adventures when he's called into service to the Princess Valeria. While it may not have been the education he expected, he soon finds that there is much to be learned in service to royalty. Despite the princess's coldness towards him, Belarion remains deeply loyal, and when the time comes for him to move on to new adventures, the pair just might realize that parting will be harder than they had expected. Set against the backdrop of pre-Renaissance Italy, Bellarion is one of Sabatini's greatest works, and not to be missed.