Sherlock Holmes is easily the most famous detective of all time. And I absolutely love a good Holmes mystery. A couple of years ago, I decided to read all the Sherlock Holmes adventures, including the four novels and the 56 short stories over the course of one year. And I had a blast! But, author Arthur Conan Doyle's feelings toward the famous detective were decidedly more complicated. Sure, Holmes made him famous, but with this fame came a sort of typecasting, and Conan Doyle, try as he might, was never able to crawl out from under Sherlock's shadow. Even killing off the detective in "The Final Problem" was not enough, as legions of fans clamored for the detective's return. And while he wanted to write about other things, including a newfound passion for spiritualism, he was mostly known as the man who wrote Sherlock Holmes.
So, today, we'll be looking at the works of Conan Doyle…but not Sherlock Holmes. There will be adventure, mystery, and more, but no Dr. Watson and no hawk-nosed detective in a deerstalker hat. Holmes hardly needs any more promotion (although I love the detective dearly!). So, whether you've read all the stories multiple times or if you've never been a fan of Sherlock's I encourage you to check out this list. Fans will enjoy finding more by this wonderful author while non-fans can appreciate the scope and talent of Conan Doyle, without having to see Sherlock at all. Who knows? You just might find something new to love!
A quick word of warning: When I started this list, I expected to find only a handful of non-Sherlock titles. But, what I found was a huge, almost overwhelming list of short stories, novels, and non-fiction titles. While I'm sure I'm still missing some things, I'd like to present to you this list of 40+ books for your reading enjoyment. To make things easier, I've also divided my huge list into categories, loosely grouping the titles by genre.
Fiction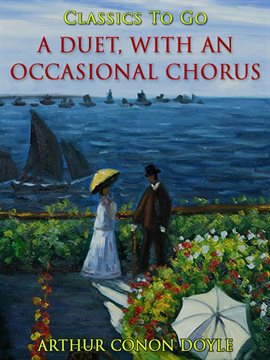 The Firm of Girdlestone. A father and son run a business together. But, when the elder Girdlestone makes a series of bad investments, his son is left to pick up the pieces, and the two turn to unsavory methods to fix things.
A Duet, with an Occasional Chorus. A young couple's happiness is threatened when the husband's old lover reappears in his life.
The Doings of Raffles Haw. The McIntyres have fallen on hard times after their father's failed business venture and the loss of their mother. The family is forced to retreat to a small country house on the charity of family and there they meet their mysterious and generous neighbor, Raffles Haw. But, what is his motive for helping them? And in the end, will they be worse off than before?
The Croxley Master. A young man turns to the boxing ring in order to finance his medical schooling.
Mystery and Horror
Tales of Terror and Mystery. This collection of short stories is divided into two separate sections–terror, and mystery– so that there is something for readers of both genres. Whether you're in the mood to be scared silly or are looking for an intriguing puzzle to solve, this collection has a little bit of everything!
The Mystery of Cloomber. Why does Major Heatherstone keep himself locked away like a hermit in Cloomber Hall? And why does the date October 5th drive him into fits of panicked horror? When three Buddhist monks are shipwrecked on his shores, the answer is forced to the surface.
The Parasite and Other Tales of Terror. This collection of terrifying tales features a wide range of topics, such as a potion that allows one to commune with ghosts, a study in mesmerism gone wrong, and an Egyptian priest who cannot die.
Mysteries and Adventures. A series of twelve stories of mystery and the supernatural.
Captain of the Polestar. A short story collection. The title story tells of a captain who discovers a voice crying out in the frozen waters.
Rodney Stone. Rodney Stone and his best friend Jim Harrison have always been drawn to the dark and the mysterious, which is why they sneak into Cliffe Royale, a deserted mansion that was once the scene of a a gruesome murder. The two friends are shocked and thrilled when they discover a ghostly figure still wandering the estate. But, before they can investigate further, Rodney becomes embroiled in his scheming uncle's machinations and is pulled into a boxing match with an outcome that could threaten everything he cares about.
Round the Fire Stories. Supernatural, sinister, hair-raising, and horrifying, these chilling short stories are meant to be read and enjoyed "round the fire" on a cold winter's night.
Adventure
The Lost World. First book in the Professor Challenger series. Edward Malone agrees to go on an expedition to discover if the controversial Professor Challenger was telling the truth when he claimed to have discovered a South American country that was home to living dinosaurs.
The Poison Belt. Book 2. Professor Challenger discovers that the earth will soon be engulfed in poisonous fumes from space. Will he be forced to stand by helplessly and watch his planet die?
The Land of Mist. Book 3. In keeping up with the author's newfound obsession with spiritualism, Professor Challenger becomes involved in studying the supernatural.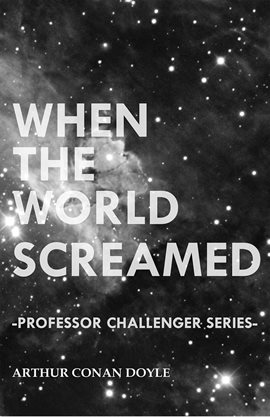 When the World Screamed. Short story. Professor Challenger becomes convinced that the Earth is a living organism that has no idea that humans are living on its surface. So, he decides to get the planet's attention by burrowing deep underground.
The Disintegration Machine. Short story. Challenger and Malone pay a visit to the mysterious Theodore Nemor, who supposedly has a machine that can disintegrate matter.
The Gully of Bluemansdyke. A collection of short stories on a variety of topics.
The Maracot Deep. One of Conan Doyle's later works. Professor Maracot leads an expedition deep underwater, where he discovers the legendary city of Atlantis.
The Last Galley. A collection of short stories, ranging from piracy to romance to mystery.
Danger! And Other Stories. A collection of short stories. The title tale, "Danger!" was written before WWI and features a fictional European country attempting to blockade Britain with a flotilla of submarines
Historical Fiction
Micah Clarke. This tale of the Monmouth Rebellion is told from the perspective of a young Protestant who decides to join the rebels in their fight to overthrown the Catholic king.
The White Company. Set during the Hundred Years War, this book tells the stories of the Saxon archers who fought under the command of Sir Nigel Loring. This was Conan Doyle's favorite amongst his own work.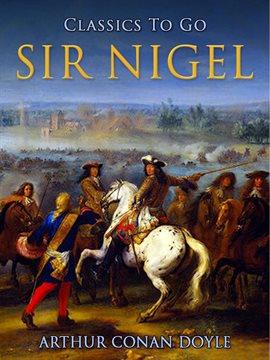 Sir Nigel. A prequel to The White Company, features the early years of Sir Nigel Loring before the Hundred Years War.
The Great Shadow. A collection of stories set during the Napoleonic occupation of France. The title is a reference to the "shadow" cast over Europe by the dictator and his army. The stories feature the lives of several Scottish families during the short peace time when Napoleon was exiled to Elba.
Exploits of Brigadier Gerard. Gerard looks back on his military career, and reminisces with the reader, sharing his adventures as a proud solider under the reign of Napoleon.
Tragedy of the Korosko. A group of English, Irish, and American travels journeying through Egypt are captured by Dervish warriors and are forced to choose between conversion and death.
The Green Flag. Short stories set in times of war.
The Refugees. This is the story of Amory de Catinat, a Huguenot guardsman for the Catholic king, Louis XIV, during a time where many Huguenots were being deported to the Americas.
Uncle Bernac. A young French nobleman in exile is called back home by his uncle, to join into Napoleon's service.
Medicine and Medical Tales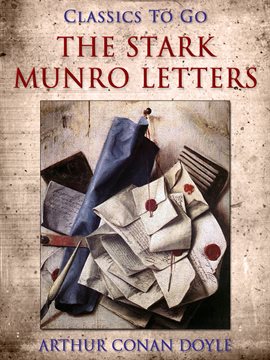 Case of Lady Sannox. A series of short stories all revolving around medical mysteries and the doctors who attempt to solve them.
Round the Red Lamp. A harrowing collection of chilling medical tales, including childbirth, a botched amputation, and more.
The Stark Munro Letters. Told entirely through letters from Mr. J. Stark Munro to his friend, Herbert Swanborough, about his experiences in starting his own medical practice and working with his new partner. Based on Conan Doyle's own experiences as a new doctor.
Spiritualism
The Coming of the Fairies. Besides being a doctor and the creator of the world's most famous literary detective, Conan Doyle was also a spiritualist with a strong belief in the supernatural. Among these beliefs was one in fairies. The Cottingley fairies were a series of photographs featuring supposed pixies, fae, what-have-you, which Conan Doyle went on to examine and write about, before they were revealed to be a hoax.
The History of Spiritualism. Conan Doyle investigates the history and phenomena associated with spiritualism, including ghosts, seances, and psychic abilities.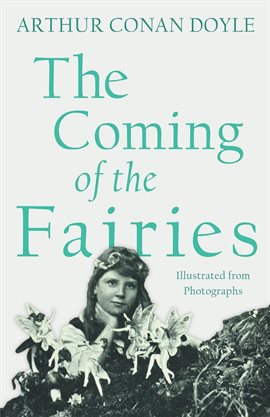 Case for Spirit Photography. A study and analysis of some of the most famous cases of spirit photography of Conan Doyle's day.
The New Revelation. A study of the issues of the physical vs. the metaphysical, the problem of death, and the question of communication with the spirit world.
The Vital Message. Picking up where he left off in The New Revelation, Conan Doyle continues on his discussion of Spiritualism.
Psychic Experiences. An exploration of psychic phenomena, science, religion, the death of his son, and experiences with the supernatural. Includes discussion of angels, fairies, UFOs, vampires, ghosts, and more!
Military History
The Great Boer War. A historical look at the Boer War.
A Visit to Three Fronts. Conan Doyle recounts his experiences visiting the fronts of the Western Allies during WWI.
The War in South Africa. Conan Doyle tries to explain and justify the British war in South Africa, in what would now be cosndiered a rather controversial book.
The German War. This collection of essays, written before WWI showcases Conan Doyle's observations and theories that Germany would start a war with Europe.