In this series of posts, we are focusing on contributions from African American artists to the world of film. We're going through the decades to highlight everything from the early pioneers up through contemporary artists – all available to you for free with a WPPL card. Some films are physically in the collection (DVD/Blu-ray) and some are available to stream instantly on Kanopy.
One significant change in this time period is having more African American's working behind the camera as well. Although Oscar Micheaux and Spencer Cooper were highlighted in the previous post, this time period sees the emergence of a new generation of artists like Julie Dash, Spike Lee and Kasi Lemmons.
To read the first post about films from 1920-1960, click here.
A Raisin in the Sun (1961)
In 1961, motion picture audiences finally got to see Cleveland-born Ruby Dee and Sidney Poitier as on-screen co-stars in the film version of A Raisin in the Sun. They had previously worked together in the original stage play in the late 1950's, so this was a reunion of sorts for the two as they reprised the same parts for this film. The adaptation is extremely faithful to Lorraine Hansberry's play as she was hired to be the screenwriter for the film.
A Man Called Adam (1966)
If you are a jazz fan, then this film is for you. Sammy Davis Jr. stars as a jazz cornetist who experiences both the prejudices of the music industry and terrible guilt following the traffic accident that killed his family, a tragedy he feels personally responsible for. Davis' co-stars not only include Ossie Davis and Cicely Tyson, but several giants of jazz and popular music of the era too. Viewers get songs by Frank Sinatra, Louis Armstrong, Mel Tormé, Johnny Brown and Ja'Net DuBois. This film was produced by Ike Jones, the first African American graduate of UCLA Film School and one of the first African American producers at a major Hollywood studio.
Sounder (1972)
Adapted by Lonne Elder III from the hit novel by William H. Armstrong, this film is set in rural Louisiana during the Depression and features a breakout performance from Cicely Tyson. It's the heartfelt story of a sharecropper family struggling to overcome adversity and hardship. After stealing food to feed his family, Nathan is sent to a prison camp leaving his wife, Rebecca, to run the farm with the help of their children. In their fight for survival, Rebecca and their eldest son hold the family together. The film received four Oscar nominations; Best Picture, Best Actor, Best Actress and Best Adapted Screenplay.
Nationtime (1972)
Emmy-winning documentarian William Greaves produced hundreds of short and feature films that focused on African American history, politics, and culture. Nationtime is a stellar example of one of his signature styles. It's a fly-on-the-wall document of the National Black Political Convention held in Gary, Indiana, in 1972. It was a historic event that gathered black voices from across the political spectrum, among them Jesse Jackson, Dick Gregory, Coretta Scott King, Dr. Betty Shabazz, Richard Hatcher, Amiri Baraka, Charles Diggs, Isaac Hayes, Richard Roundtree and H. Carl McCall. When Greaves had the film ready to air, it was deemed "too militant for television broadcast" and was subsequently edited down to a 50-minute version. The full 80-minute version was restored and released in 2020.
Coffy (1973)
To some, the Blaxploitation era of filmmaking in the 1970's is just what the word implies, exploitation cinema. There is an argument to be made in this respect, but that perspective can overlook some significant achievements. As an example, let's take a look at Coffy. Pam Grier stars in the title role as the first African American, female action star. Coffy is a one-woman vigilante force, out to even the score with those who have hooked her sister on drugs. Using her feminine wiles (along with a variety of weapons), Coffy sets about ridding the streets of low-level dealers all the way up to kingpins of the drug trade. Grier embodied both the women's movement and the black power movement all in one role. Her character didn't wait around for a man to help out or take care of her. Coffy is assertive, strong, resourceful and fearless. After Pam Grier opened the door, Jeannie Bell (TNT Jackson) and Tamara Dobson (Cleopatra Jones) quickly followed with films of their own.
Cooley High (1975)
Set in 1964 Chicago, Cooley High is a slice-of-life tale of high school students coping with the challenges of everyday life and growing up in the shadows of the housing projects. Preach and Cochise are two best friends who see their lives irrevocably changed by tragic circumstances in this dramatic comedy. This film was an early hit for both screenwriter Eric Monte and director Michael Shultz. Monte is the co-creator of Good Times, The Jeffersons and What's Happening!! Shultz would direct Car Wash the next year and go on to rack up over 100 directing credits in film, TV and theatre.
Place a Hold or Stream on Kanopy
Killer of Sheep (1977)
Killer of Sheep was once thought to be lost. Charles Burnett made this film between the years 1972 and 1975 as his master's thesis at UCLA's Film School. It played to acclaim at several film festivals in the 1970's but wasn't restored and released to the general public until 2007. Burnett shot the film in and around his Watts neighborhood and expertly captured the day-to-day life of Stan, a father and husband who works in a slaughterhouse. In 1990, it was selected for preservation in the United States National Film Registry by the Library of Congress.
Stir Crazy (1980)
Two best friends are framed for a robbery they didn't commit and end up sentenced to 125 years in prison. Not exactly your standard premise for a laugh-out-loud comedy, but in the hands of Richard Pryor and Gene Wilder, comedy gold was the result. This was their second of four films together, but a different kind of film milestone occurred behind the scenes. Sidney Poitier directed this film and after it finished its run at the box office, Poitier became the first African American director to have a film gross over $100 million.
The Color Purple (1985)
While this is mostly known as a Steven Spielberg film, it's really the African American actors and crew that shine here. That is all thanks to Alice Walker, the author of the novel the film is based on. Walker only allowed her novel to be adapted if, aside from the cast, 50% of the production team was African American – noting that representation behind the camera is just as important as in front. The film would go on to receive 11 Oscar nominations and launch star Whoopie Goldberg's acting career.
Do the Right Thing (1989)
Spike Lee made his debut feature, She's Gotta Have It, in 1986 and followed up with the musical School Daze in 1988. But, it was his third feature that took the film world by storm. Do the Right Thing follows an expansive cast of characters through the Bedford-Stuyvesant neighborhood of Brooklyn on the hottest day of the summer. Racial and social tensions rise along with the temperatures as the narrative builds to an unforgettable climax. The film debuted at the Cannes Film Festival and went on to be named on dozens of critics' top 10 lists.
Daughters of the Dust (1991)
Director Julie Dash made Hollywood history with Daughters of the Dust, the first widely released film directed by an African American woman. It's set at the dawn of the 20th century and follows a multi-generational family in the Gullah community on the Sea Islands off the coast of South Carolina. The film is a multi-character ensemble that is set over one day where the entire Peazant family has gathered for a feast on the beach to say goodbye to several members who are headed to the mainland. Cinematographer Arthur Jafa (Dash's husband at the time) won several awards for the sumptuous images he captured for this film.
The Watermelon Woman (1996)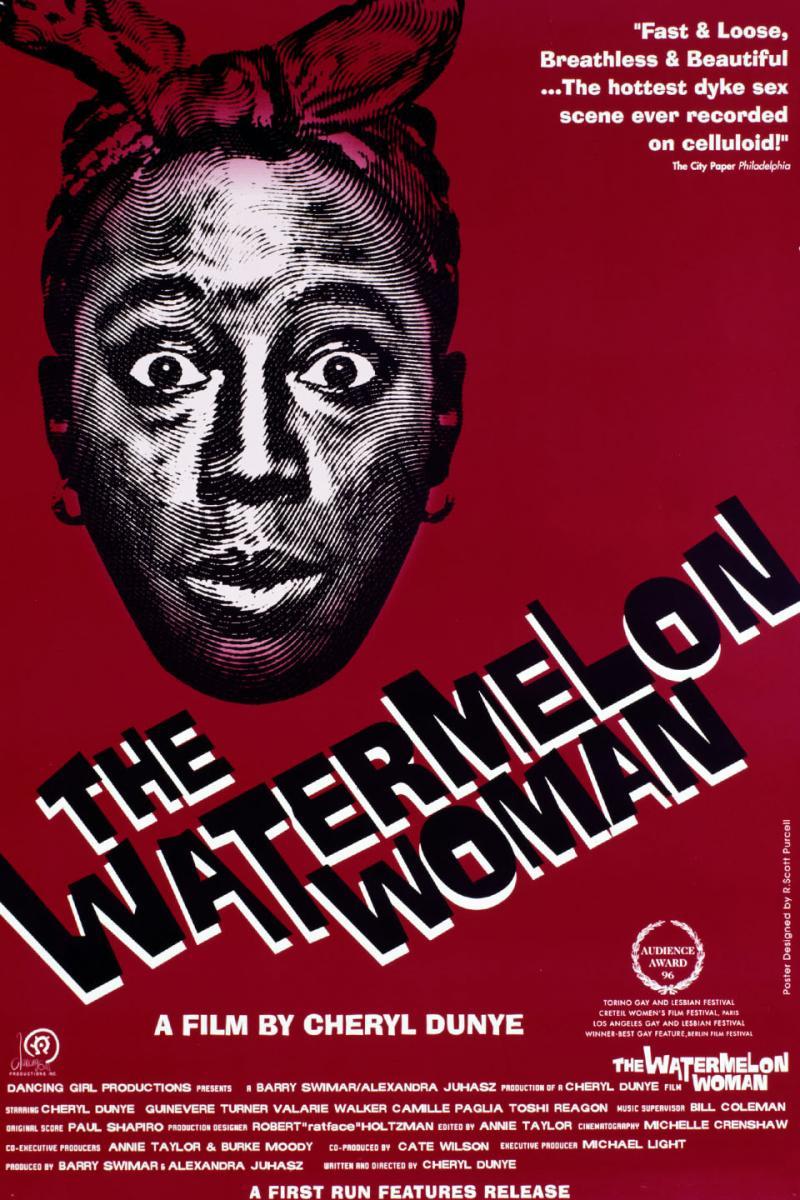 The early to mid 1990's were a boom time for American Independent cinema, and The Watermelon Woman is at the top of that crowd. Cheryl Dunye wrote, directed, starred and edited this romantic comedy. She plays a character also named Cheryl, a young black lesbian working a day job in a video store while trying to make a film about a black actress from the 1930's known for playing the stereotypical "mammy" roles. It's a perfect film to watch for Black History Month as the film itself investigates and celebrates those early pioneers who were relegated to the margins of film history. If you enjoy the film, Kanopy also has a collection of Dunye's short films available to stream.
Eve's Bayou (1997)
Kassi Lemmons' began her film career as an actor in the Spike Lee film School Daze in 1988. Just over 10 years later, she wrote and directed Eve's Bayou, her feature film directorial debut. While the story focuses on young Eve over the course of one summer in 1962, the narrative expands to look at the generational dynamics between the parents and children of the Batiste family – headed by Samuel L. Jackson and Lynn Whitfield. The film went on to win Best First Feature at the Independent Spirit Awards and was the highest-grossing independent film of 1997.