I've read a fair share of Shakespeare in school, which means I've read Hamlet for at least three classes, and Romeo and Juliet for four. But, you can imagine my surprise and delight when I picked up a copy of The Tempest on a whim (the ebook was on my 100 Classic Books DS game) and fell head-first into this fascinating play of sorcery and revenge. Prospero was the former Duke of Milan, until his brother Antonio conspired against him and had him marooned on a deserted island and left for dead. While he was duke, Prospero had spent much of his time in occult study, and now stranded with nothing else to occupy his time, he has become quite the powerful sorcerer. Using his magic, Prospero has a ship carrying Antonio, King Alonso, the king's son Ferdinand, and other attendants stranded on his island, in order to exact his revenge. I didn't realize Shakespeare could write fantasy so well (it will not come as a surprise to you that I haven't read A Midsummer Night's Dream either). But, as soon as I settled in to his particular writing style, I've been hooked. Maybe it was Prospero's magic, maybe it's the Bard's, but either way, it's been an excellent read. If you enjoyed reading The Tempest are are looking for more, consider checking out some of these adaptations.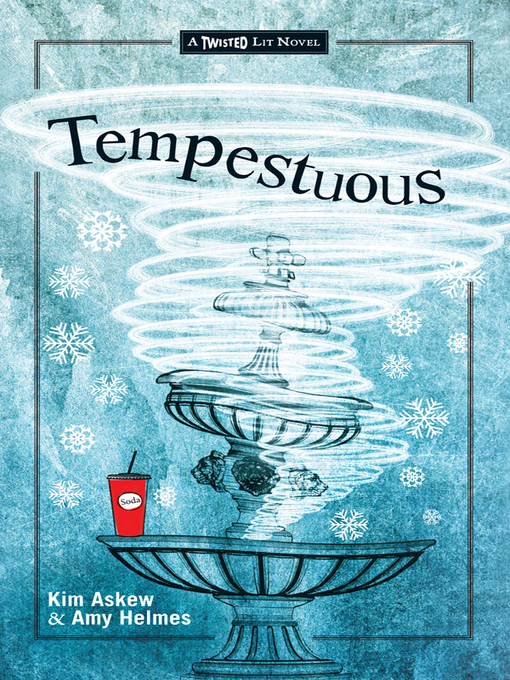 Former "it girl" Miranda Prospero's social life is turned upside down when she's banished from the school's popular crowd. Now, she works at Hot-Dog Kabob at the mall, where she leads the crew of geeks and misfits who run the mall's food court. When a snowstorm leaves shoppers and workers stranded in the mall overnight, Miranda decides to use this unforeseen opportunity to exact her revenge against the catty clique that ruined her, with a little help from her coworker, Ariel and a loner named Caleb who works in the mall's gaming and magic shop. Tempestuous is a humorous and creative take on The Tempest, with a resourceful heroine who has to use charm, trickery, and a legion of geeks to help her set things right, learning more about herself and her peers than she ever had as the head of the social food chain.
Miranda and Caliban focuses on two of the tragic figures trapped under Prospero's control: his daughter Miranda and the "savage" Caliban. In order to protect her, Miranda's father Prospero has spirited her away to a world of isolation. But, despite her deep devotion to him, Miranda is deeply lonely. For as long as she can remember, she has lived in an abandoned Moorish palace. There are chickens and goats, a wailing spirit trapped in a pine tree, and an elusive wild boy, Caliban, who spies on her and leaves her little gifts. There are memories, too, of a time before, but Miranda dares not ask her father about them. As Miranda and Caliban grow closer, they start to confront the dark forces binding them to the island. But, will their budding feelings for each other be able to survive Prospero's dark arts and his jealous desire for revenge?
Hag-Seed: The Tempest Retold is a brilliant retelling by Margaret Atwood. Felix is the artistic director of the Makeshiweg Theatre Festival, and his staging of The Tempest is going to be legendary. The production will boost his career and heal his emotional wounds. But, when his devious assistant deposes him, Felix finds himself living in a backwoods hovel, with only the haunting memories of his dead daughter Miranda for company. And there, Felix plots out his revenge. After twelve years, his opportunity arrives in the shape of a theatre course at a local prison. As the Burgess Correctional Players craft their own production of The Tempest, they have no idea that their instructor Felix has a secret twist in mind, and that his enemies will soon find themselves taking part in an interactive performance that will change their lives forever. But, when Miranda decides to take part in the play, will Felix's carefully plotted revenge fall apart?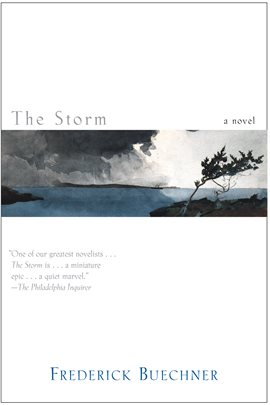 The Storm is set on Plantation Island in South Florida, where Kenzie Maxwell, an aging writer, raconteur, and mystic waits. Kenzie enjoys the life he has built with his rich third wife, but often dwells upon the sins of his past. Two decades ago, he left his home in New York following a scandal where he fell in love with and impregnated a seventeen year old girl at a homeless shelter. She died giving birth to his child. In order to take the heat off the shelter, Kenzie's brother Dalton, a board member, decided to quell the rumors by releasing Kenzie's apology note to the press, ruining not only Kenzie's reputation, but the girl's as well. Time has not healed all wounds and Kenzie still has not forgiven his brother's betrayal. But, it's the eve of his seventieth birthday and his daughter, Bree, the child of the scandal, is coming to visit him. Dalton is also coming–to do some legal work for the island's ill-tempered matriarch. With the help of Dalton's happy-go-lucky stepson, a loutish gardener, a New Age windsurfer, a bumbling bishop, and a bona fide tempest, Kenzie must somehow contrive to reconcile with his brother–and make peace with his past.