Today is Jack London's birthday, so let's celebrate properly with a selection of this wonderful author's books! While London is probably best known for his cold climate tales, the author has written about a variety of locations and situations. If you're looking for adventure stories written in a straightforward, realistic style, with a focus on nature, then Jack London just might be the perfect author for you!
I was going to list The Call of the Wild and White Fang as two separate listings, but found this beautiful copy that includes both in one! Just click on the link above to get both books. Call of the Wild is a powerful tale of survival, about a dog named Buck who lives a comfortable life as the pet of Judge Miller and his family. When the judge's unscrupulous gardener sells Buck to pay off his gambling debts, the poor dog finds himself stuffed into a crate and starved until he's properly trained in "the law of club and fang", which is designed to break his spirit and teach him obedience. Buck then is sold from master to master as a sled dog in the Yukon. Call of the Wild is an often brutal, but surprisingly beautiful tale of the frigid wilderness. White Fang is the story of a wolf-dog hybrid who learns a harsh lesson early on in life–to survive in harsh North, you must kill or be killed. But, when an unscrupulous human teaches him to become a vicious killer, White Fang learns that the world of men can be just as brutal as the wild. Will he ever encounter true kindness and compassion?
Prepare yourselves for a high-seas adventure with The Sea-Wolf. Literary critic and gentleman scholar Humphrey van Weyden is cast into the Bay when the San Francisco ferry he's riding on, called Martinez, collides with another ship and sinks. Eventually, Humphrey is rescued by Wolf Larsen, captain of the seal-hunting schooner, the Ghost. Larsen is a terrifying figure, brutal, exceptionally strong, and deviously intelligent, who will crush anyone who gets in his way, ruling the Ghost with an iron fist. Despite having rescued Humphrey (who he now dubs "Hump"), Larsen also leaves the scholar to fend for himself, assigning him duty as cabin boy and leaving him at the mercy of the equally brutal and savage crew. This thrilling adventure story introduces audiences to one of the most well-crafted characters in London's writing–Captain Larsen. In the words of Gary Kinder, "Wolf Larsen is one of the most carefully carved characters in American literature….London, himself, seems as fascinated as the reader with his own creation."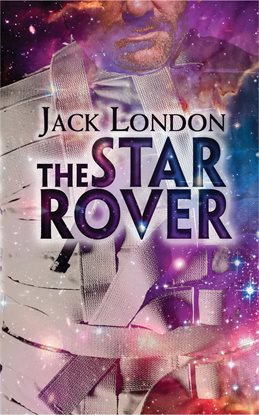 The resilience of the human spirit can be seen quite powerfully in The Star Rover, a tale of an inmate sentenced to life imprisonment in San Quentin for murder. To help himself endure the agonizing beatings, and long periods of isolation in his cell, and a torture device known as "the jacket", prisoner Darrell Standing learns to dissociate his mind and travel amongst the stars, slipping into his past lives, including those as a French nobleman, a seal-hunter, an Englishman in 17th-century Korea, and as an advisor to Pontius Pilate. This powerful and often heartrending story of brutality and the triumph of the human spirit is actually based on the real-life story of former inmate Ed Morrell, who was sent to prison for train robbery, and spent time in both Folsom and San Quentin–five of his years in the latter were spent in solitary. Jack London actually advocated for his release and the two became friends. The Star Rover was London's last book.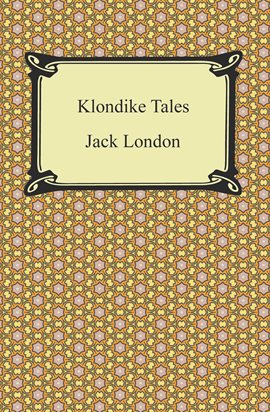 South Sea Tales is comprised of a collection of stories all derived from London's own adventures, from a grueling two-year expedition he took with his wife, across Polynesia and Melanesia in 1907. Blending the beauty of a tropical paradise with the horrors of colonialism, this collection of stories perfectly captures the complexity of the world he visited. This is most certainly not a touristy book. As with all of London's works, there is beauty and depth, and a clear, unflinching plunge into the lives of the people populating his stories. From a raging fire onboard a sinking ship to a man who finds a pearl of exorbitant value, South Sea Tales might just be the perfect book to get you out of the winter doldrums and into a warmer climate full of danger and adventure. If, however, you'd prefer to spend your January in frigid temperatures, perhaps you would prefer Klondike Tales, which is comprised of a collection of London's short stories focused on the icy North. While there's certainly something romantic (and here I mean in the traditional sense, not the lovey-dovey sense) about the South Pacific, there is something equally romantic about the North. When London was in his early twenties, he joined in the hype of the Klondike gold rush. And he would later use his experiences to craft the gripping stories found in this collection. London's stories are often shocking, simply told, and brutally beautiful.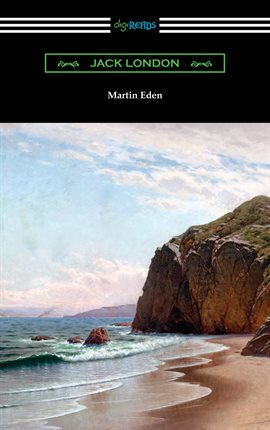 Martin Eden is struggling to become a writer. He's idealistic, self-educated, but weighed down by poverty and a lack of opportunities, finds himself struggling to achieve his dreams. When he falls in love with Ruth Morse, he fears that he is not good enough to woo her, considering their vastly different financial backgrounds, and can only hope that she will wait for him while he struggles to better himself by becoming a successful writer. This tragic novel, rich with themes of class struggle and prejudice, is actually heavily influenced by London's own life and his personal struggles with his own writing career. Often described as incredibly beautiful, this is a must-read for London fans.