I love, love, love folk and fairy tales! These classic stories of good and evil, clever heroes and brave heroines have been entertaining people for centuries. Whether you hear them read aloud or read them quietly to yourself, these stories have a way of capturing the imagination like nothing else. Now, some of you reading this probably think that fairy tales are for children, and yes, they are. But, they also have a timeless, universal appeal, meaning they are for everyone. I've often thought of this quote from a letter written by C.S. Lewis:
"I wrote this story for you, but when I began it I had not realized that girls grow quicker than books. As a result you are already too old for fairy tales, and by the time it is printed and bound you will be older still. But some day you will be old enough to start reading fairy tales again. You can then take it down from some upper shelf, dust it, and tell me what you think of it. I shall probably be too deaf to hear, and too old to understand a word you say, but I shall still be your affectionate Godfather, C. S. Lewis."

C.S. Lewis
So, whether you're just young enough or just old enough to enjoy fairy tales again, I hope you'll find something to love about these collections.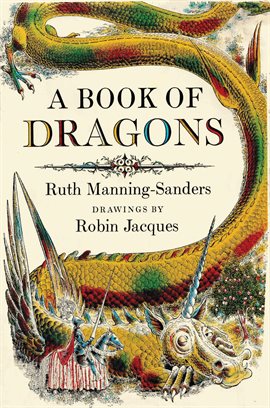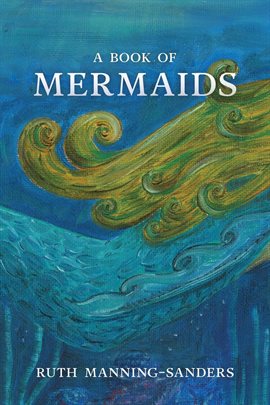 When it comes to fairy tales, there's one author who stands above all the rest (at least, in this librarian's estimation). And that would be Ruth Manning-Sanders. I started reading Manning-Sanders' books when I was a kid, visiting my local library, and now that I'm an adult, I still find myself coming back to her again and again. While most of her books are out of print, they are slowly being released into publication again. And with that delightful fact in mind, I would like to direct your attention to two of her collections now available on Hoopla: A Book of Dragons and A Book of Mermaids. As with most of her collections, each book focuses on a specific topic (in this case, dragons and mermaids) and includes a collection of fun and interesting stories featuring the creature of the day. Of the two (although both are a 5 of 5 stars for me), I think A Book of Dragons has to be my favorite, but both are well-worth the time. Manning-Sander's' excellent tales are supplemented by the beautiful artwork of Robin Jacques, which really brings each of the stories to life. As a fun aside, I'm currently reading A Book of Dragons (my own personal copy), and would recommend as my favorite tales "Stan Bolovan" (about a poor man who outwits a couple of dragons to feed his family) and "Yanni," which features a cruel but hilariously enthusiastic dragon and is great fun to read aloud!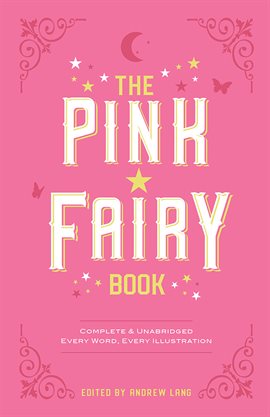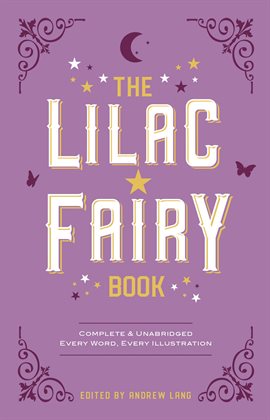 Another fairy tale collector I loved as a child (and still love today) is Andrew Lang. I absolutely loved his Rainbow Fairy Books series, which featured various collections of tales, with each book distinguished by a different color. I don't believe they had themes, per se, but the storytelling was top-notch. And best of all, you can find all the titles on Hoopla! Since the series listing has multiple editions for each color (making the list over 60 items long), I'll link the individual titles for you here, as well. Here are the colors: Blue, Red, Green, Yellow, Pink, Gray, Violet, Crimson, Brown, Orange, Olive, and Lilac. Each collection has 30+ stories and it's a nice mix of tales from all over the world. Plus, the pen and ink illustrations are just beautiful! I have so many happy memories from reading these books (although, as a kid, I read the Pink Fairy book more than any of the others!)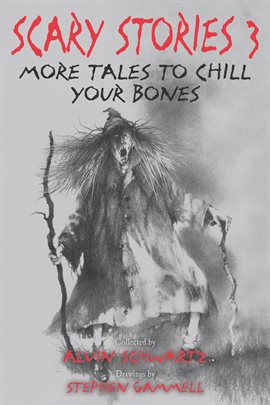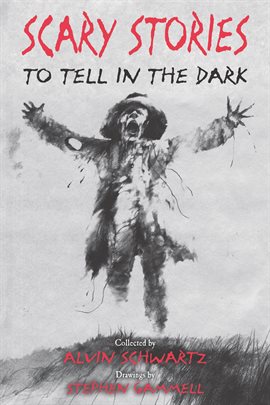 No list of folk and fairy tales would be complete without Alvin Schwartz! While many of his books are out of print (including Flapdoodle; Cross Your Fingers, Spit in Your Hat; and Kickle Snifters and Other Fearsome Critters, his best-known series, Scary Stories to Tell in the Dark remains in print and is available on Hoopla! These chilling tales of terror, which are based on folklore, have left generations of children petrified and eager to read more. The collection I've linked to above contains all three books: Scary Stories to Tell in the Dark, More Scary Stories to Tell in the Dark, and Scary Stories 3. There's also an audio collection, which contains samples from all three books. I highly recommend this last item, as well. Narrator George Irving manages to strike just the right blend of spooky and fun, and his performance is simply delicious! Fair warning for readers–the books listed above all include the infamous black and white drawings of Stephen Gammell. While I wouldn't say anything here is nightmare inducing, they are all sufficiently scary, and really enhance the reading experience–especially if you're all alone in a dimly lit room…
And now for a more modern take. Karly West is a local author with a passion for folk and fairy tales (which automatically means she's really cool!) While her book series, The Scholarly Banana might be a little unorthodox compared to the rest of the titles on this list, it nevertheless is a perfect addition. West takes classic fairy tales (so far, Fitcher's Bird and The Juniper Tree) and retells them in graphic novel format using handmade clay figures of the characters, including her titular fruit mascot, the Scholarly Banana (he wears glasses) filling in for one of the characters (think of the old PBS show Wishbone). While there is no official release date, book 3 is in the works and is all about Little Red Riding Hood. Each collection tells a story and follows it up with all kinds of fascinating facts, from alternate versions of the stories to explanations of symbolism. But, as fair warning, the Scholarly Banana books may look cute, but they are not recommended for readers under the age of 13.