School is back in session, and the routine of day-to-day is back in swing. After a tumultuous 2020 school year, this one promises to be much smoother…or maybe not. With the COVID landscape changing day by day, children and parents have to deal with a lot of uncertainty. Here is a selection of titles that may help your child (and you) cope with those worries.
What To Do When You Worry Too Much by Dawn Huebner
What can you do when you worry too much? When worry takes over your life, and makes it difficult to live, it can sometimes feel like there is no way out. This book will help kids ages 6-12 understand their worry and tame it.
All About Anxiety by Carrie Lewis
This book explores what causes anxiety, what happens in the brain, and some of the reasons behind the feeling.
Coping with Changes by Shannon Stocker
Healthy suggestions are provided in a readable format to help young readers deal with the changes brought about by the COVID-19 pandemic.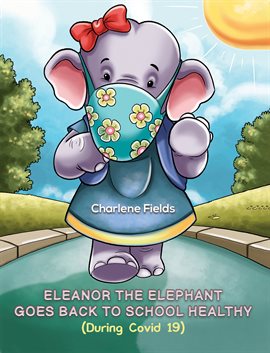 Eleanor the Elephant Goes Back to School Healthy (During Covid 19) by Charlene Fields
Eleanor the Elephant is excited to go back to school after the pandemic, but before she does, there are some safety measures she needs to take. This Hoopla eBook is a great choice to share with young readers to spark discussion about going back to school during COVID.
The Worry Workbook for Kids: Helping Children Overcome Anxiety and the Fear of Uncertainty by Muniya S. Khanna and Deborah Roth Ledley
This book covers understanding worry and provides 25 activities that lead the reader step-by-step through breaking out of the worry cycle.
Working With Worry: A Workbook for Parents on How to Support Anxious Children by Melissa Kilbride and Samantha Sweeney
This book is a practical guide for parents on examining their child's worry, and learning how to identify and work with it. Over 60 activities are included.
Super Powered: Transform Anxiety into Courage, Confidence and Resilience by Renee Jain and Dr. Shefali Tsabary
Older readers will enjoy this title's illustrated format. It covers how to tame the "What If's", the "Perfectionism Police", and how to transform worries into mantras.
Anxiety Relief for Teens: Essential CBT Skills and Mindfulness Practices to Overcome Anxiety and Stress by Regine Galanti
For those unfamiliar with cognitive behavioral therapy and mindfulness techniques, this is an easy to read manual of simple activities teens and parents can use to destress. The duration of each activity, and step-by step-directions are included in each chapter.