When I was a kid, the thought of being stranded on a desert island was kind of exciting. There would be jungles and caves to explore, maybe even buried treasure! The idea of spending my days fishing, exploring, living in a treehouse with some kind of really cool pet, like a parrot or a monkey sounded absolutely awesome–certainly better than sitting around in math class or doing homework after school. When I got older, my thoughts on the matter became far more practical. I don't want a monkey tearing apart my cabin! Bugs! There are going to be so many bugs! But, the idea of stretching out in a hammock for a mid-afternoon nap sounds heavenly, and of course it would be wonderful to be close to a beach. But, as it does not appear that we'll be joining up with Gilligan for a "three hour tour" anytime soon, let's instead turn our attention to a couple tales of shipwrecked sailors and tropical islands, instead.
Twelfth Night is easily my favorite Shakespeare play. This hilarious comedy of errors centers around the young Viola, who is cast adrift when the ship she's travelling on sinks. Believing her brother Sebastian (who is her only family) has perished in the wreck, Viola attempts to find employment for herself with Duke Orsino. Since he will not hire a woman, she dresses herself up as a man and calls herself Cesario. Orsino is in love with Countess Oliva, but she does not return his feelings, so Viola is sent to deliver his messages of love. But, when Olivia meets Viola/Cesario, it's love at first sight–at least for Olivia. Viola is in love with Orsino, who of course has no idea how she feels. So, what follows is your classic tale of girl loves boy, boy loves other girl, and other girl loves boy (who is actually a girl). Meanwhile, a group of servants, are sick to death of Oliva's steward, Malvolio and his uptight attitude, so they start sending him messages convincing him that Olivia is in love with him–to hilarious results.
The Swiss Family Robinson is perhaps one of the most iconic tales of shipwrecks in Western literature. The Robinsons leave Switzerland with the hope of settling in Australia. But, when a huge storm hits, and the rest of the crew jump ship, the family is left to fend for themselves on a rapidly sinking ship. After offering a prayer for safe passage, the Robinsons wake up on the island, battered, but perfectly safe. And miracle of miracles, they have enough supplies (including livestock, tools, and building materials) to allow them to survive quite comfortably until rescue comes. What follows is the tale of the next ten years, as the family learns to make the most of their situation, not only just surviving, but truly thriving in this ragtag civilization they manage to create in the middle of nowhere.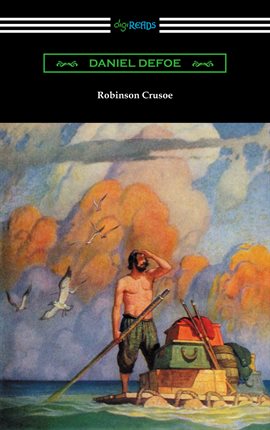 Despite his parents pushing him to a more sensible career, Robinson Crusoe decides to pursue a career at sea. But, it's too late to change his mind when the ship he's sailing on capsizes and he washes up on a desert island, all alone. With only his faith and skill to help him survive, Crusoe recounts the life he lived, how he managed to salvage the wreckage and find resources to keep himself alive. Because of the realism with which the book was written (and the fact that the first publications listed Crusoe as the author, instead of Daniel Defoe, many people thought that this was a true story! In fact, it might have been inspired by true events, most notably the story of castaway Alexander Selkirk.
If you enjoyed this story and want to hear more about Crusoe's adventures, the adventure continues in : The Further Adventures of Robinson Crusoe, where Crusoe and Friday travel across the world, including China and Siberia.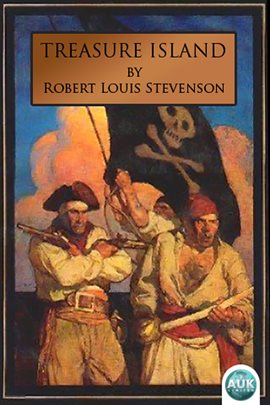 At first glance, there's no one shipwrecked in Treasure Island. But, there is one character, though I won't tell you who it is. The story follows Jim Hawkins, a young boy whose mother owns an inn. When one of the pirates staying there is murdered, Jim and his mother steal his treasure map in order to make a better life for themselves. But, Jim soon finds himself being pursued by a one-legged seafarer and his men, bent on possessing the treasure at any cost. With his wits, courage, and the help of some new friends, will Jim be able to discover the secret of Treasure Island, or will Long John Silver and his men leave him marooned on the island…or worse? This classic tale of adventure has charmed and delighted readers of all ages for decades. And it's one of my favorite high seas stories.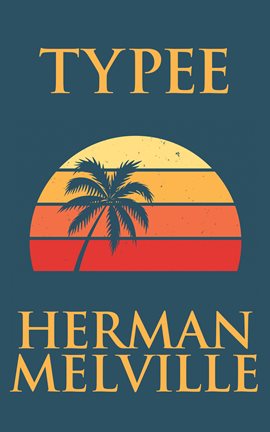 Herman Melville (of Moby-Dick fame) wrote this book based on his own experiences as a sailor, when he and his crewmate, Richard Tobias "Toby" Greene jumped ship and ended up on a beautiful Polynesian island. While this is a fictionalized account, it reads like a memoir, and is full of fascinating details of the life the pair lives on the island. There, they live under the hospitality of the Typee tribe, which starts off as cordial and welcoming, but soon takes on a slightly sinister tone. In Melville's own experience, his time on the island with the Tai Pi Vai (the tribe he based the Typee on) was only about three weeks, but he expanded the story into four months, as Tommo and Toby learn all about the people, their customs, and their beliefs, and while they plot their own escape, suspecting their gracious hosts of being a cannibalistic tribe. While this is one of Melville's earliest novels, it's often regarded as one of his best. And if you're looking to sample his work, but don't want to dive into something as heady as Moby-Dick, then this book is the one to try.