If you liked The Scarlet Pimpernel, then try The Old Man in the Corner by Emmuska Orczy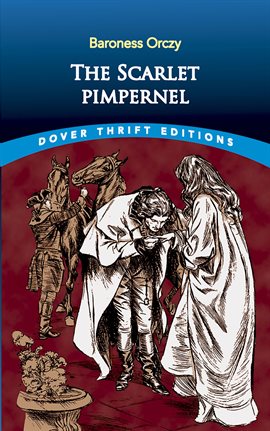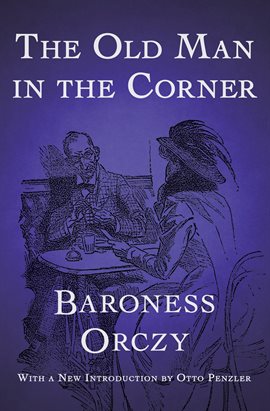 I've mentioned The Scarlet Pimpernel in a few of my previous posts (you can read about them here, here, and here), but for those of you who haven't seen those lists, the story is set during the French Revolution. Someone has been smuggling aristocrats out of France to the safety of England, and Marguerite, a French woman who married and Englishman, finds herself drawn into the conflict when an old friend tries to recruit her help in discovering the identity of the mysterious hero, the Scarlet Pimpernel. If you enjoyed this book, consider The Old Man in the Corner. An old man sits in the corner of a London tea shop, tying knots in a piece of string. What no one realizes is that he is the most brilliant detective in London. All he has to do is read the paper, and he can solve any crime, no matter how complicated. Sounds a lot like Sherlock Holmes, right? Well, you'll have to check out this book to see the differences!
If you liked Don Quixote, then try The Exemplary Novels by Miguel De Cervantes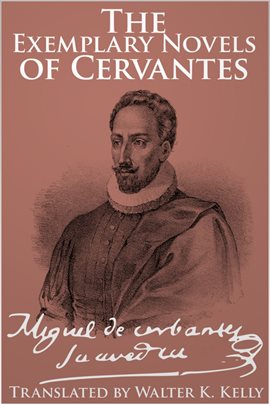 Don Quixote was meant to be a parody in its time. It's the story of a nobleman who reads too many adventure stories about brave knights and lovely ladies. He reads so much in fact and gets so little sleep that it completely warps his brain. So badly in fact that he becomes convinced that he is in fact one of these knights of old and thus sets out on a noble quest to right wrongs and do battle for the honor of his lady. The Exemplary Novels (also known as Exemplary Tales) is a collection of short stories and was, surprisingly, more popular in Cervantes's time than Don Quixote was! The stories aren't necessarily connected, but generally, all have to do with love. A young man falls in love with a gypsy girl, a man plots the best way to keep his wife faithful to him, a young man becomes convinced that his body is made of glass (after someone slips him a faulty love potion) and much more.
If you liked Pride and Prejudice, then try Lady Susan by Jane Austen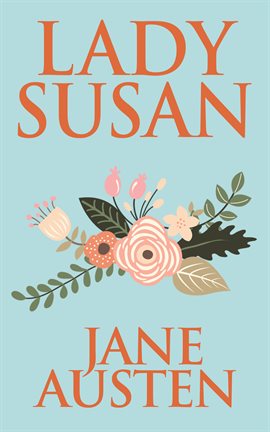 Pride and Prejudice is a perfect comedy of manners. When Mr. Bingley moves into the neighborhood, the members of the Bennet family are beside themselves: finally, an eligible bachelor for one of their daughters to marry. And it seems like there's an instant spark between eldest sister, Jane and Mr. Bingley. But, Bingley's friend Darcy threatens to ruin everything. He's rude, self-centered, and he highly disapproves of the match. Plus, he has had the audacity to say some very hurtful things to the second oldest Bennet sister, Elizabeth, who has vowed in return that she shall never find anything redeeming about the man. Lady Susan is an epistolary novel about the selfish, but beautiful Lady Vernon, who schemes to find herself the best possible husband, while maintaining her affair with a married man. To make things more interesting, she's also searching for the right husband for her daughter. This is one of Austen's earliest works, full of wit and satirical bite.
If you liked Their Eyes Were Watching God, then try Jonah's Gourd Vine by Zora Neale Hurston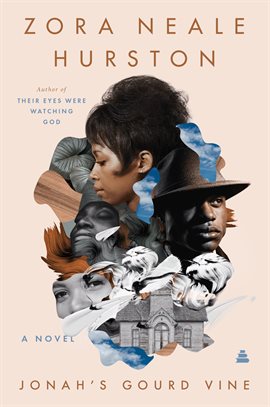 Their Eyes Were Watching God, perhaps Zora Neale Hurston's most famous novel, is the story of Janie, a young black woman in the 1930s who refuses to let society (and especially men) determine who she is and how she'll live her life. This is a powerful tale of independence and growth. Jonah's Gourd Vine was Hurston's first novel. It tells the story of John Buddy Pearson, a young man who is too much in love (with too many women) for his own good. In addition to his long-suffering wife, Lucy, there is also Mehaley, Big 'Oman, and Hattie, who uses her hoodoo spells to capture his affections. Things become more complicated for John when he becomes the new pastor of Zion Hope. His powerful sermons and prayers make him incredibly popular, but even so, he must confess that while his faith is strong and his teachings are well-received, he's still a man who struggles with the sins of the flesh. Zora Neale Hurston paints a rich and compassionate portrait of a complicated man in a complicated world.
If you liked Little Women, then try Eight Cousins by Louisa May Alcott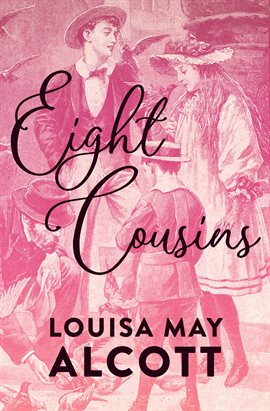 The March sisters, Meg, Jo, Beth, and Amy could not be more different from each other. But, they have to rely on each other, as their father goes off to war. The sisters bicker and embrace, have fights and adventures, put on plays, celebrate holidays, have a few terrible scares, and even form their own secret society. Little Women is a staple of children's literature and a timeless tale for readers of all ages to enjoy. Eight Cousins is the first in another book series by Alcott. After her parents die, young Rose Campbell is sent to live at "Aunt Hill" with six aunts and seven male cousins. The excited chaos is certainly very different from her all-girls' boarding school, but when Rose's uncle returns home from overseas, his gentle encouragement will be just what she needs to spread her wings, grow, and thrive in her new home.