There are some writers who are almost universally acknowledged as "classic". Arthur Conan Doyle, GK Chesterton Jane Austen, Mary Shelley…When you hear these names, you automatically associate them with the works that made them famous. But, while some authors are widely read across their entire bibliography, there are others that are known for only one or two books, even if they've written many more. In either case, there are often titles that tend to slip into the background, lesser read works that are still being published today, but aren't as well-loved or widely thought of as Jane Eyre or Gone with the Wind. I've already done one post detailing these types of books, so if you'd like to start there, feel free. Or, you can start with these books. For each author I'm highlighting one really popular book that they are known for, and one that you might have heard of (or not!) and probably haven't read.
If you liked The Man Who was Thursday, then try The Club of Queer Trades by G.K. Chesterton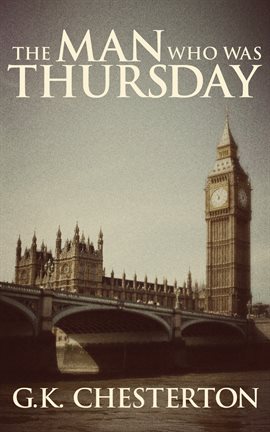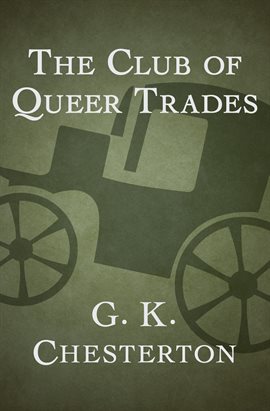 The Man Who was Thursday is easily one of my favorite Chesterton novels. This chilling tale (subtitled "A Nightmare") starts off with a boast between two poets, Gregory and Gabriel, as Gregory claims that he's not only a poet, but an anarchist, too. When the two show up at the secret anarchist council, Gabriel surprises everyone by convincing them to nominate him as the new Thursday, a member of the group's top-secret inner circle (a low blow, considering his anarchist friend had just announced that he was the favorite candidate for the role). As the group's leader, Sunday, realizes that there is a spy in their midst, it's a race against the clock for Gabriel to stop the council's fiendish plot before he gives himself away. The Club of Queer Trades also features a secret society. But, this group is open only to those who have "queer" (here meaning "peculiar") skills or talents by which they can make money. After his brother tells him about an army major who is convinced that the club is plotting to kill him, Judge Basil Grant decides to get to the bottom of things by infiltrating the group and learning all he can about what each member really does. This book is a hilarious mystery that is sure to delight Chesterton fans or those who enjoy good classic tales of suspense.
If you liked Frankenstein, then try The Last Man by Mary Wollstonecraft Shelley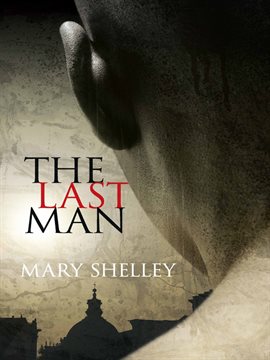 When I ask you to name classic horror characters, Frankenstein almost always springs to mind, right? This classic tale of the limits of science follows Victor Frankenstein as he creates a man out of dead bodies, and is so horrified by what he has done that he rejects the creature, leaving it to fend for itself and later, running from it as it seeks revenge. One of Shelley's lesser known works is the chilling post-apocalyptic tale The Last Man. A terrible plague has torn across the globe, and wiped out most of humanity. The story is a scathing criticism of Romanticism and its utopian ideals, as art and philosophy fail to save the rapidly dwindling society. Written after the deaths of her husband, Percy Bysshe Shelley and their friend, Lord Byron, the book contains much of Mary's pain and grief, and is considered to be one of the authors most interesting works, even though its not her most well-known. For those interested in dystopian or post-apocalyptic tales, this book should have a special appeal, as its one of the first of the genre!
If you liked The Call of the Wild, then try The Star Rover by Jack London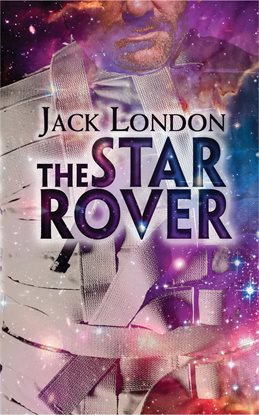 I'm quickly becoming a Jack London fan. After reading The Call of the Wild and White Fang in quick succession last year, I'm eagerly looking forward to more work by the author. The Call of the Wild is a dramatic tale of a farm dog named Buck who is stolen from his home and sold as a sled dog up in Alaska. Through the harsh conditions and a series of both good and cruel masters, Buck refuses to let his spirit be broken. And speaking of unbroken spirits, The Star Rover is a story of a man who refuses to let life break him. Darrell Standing is a death row inmate who between long stretches in a cell or a straight jacket travels in his mind to different "reincarnated" lives, such as a French nobleman, or an Englishman in Medieval Korea. The book is actually based on the life of London's friend, Ed Morrell, and is a moving tribute to the lengths the human spirit will go to in order to keep hope alive.
If you liked Winnie the Pooh, then try Once on a Time by A.A. Milne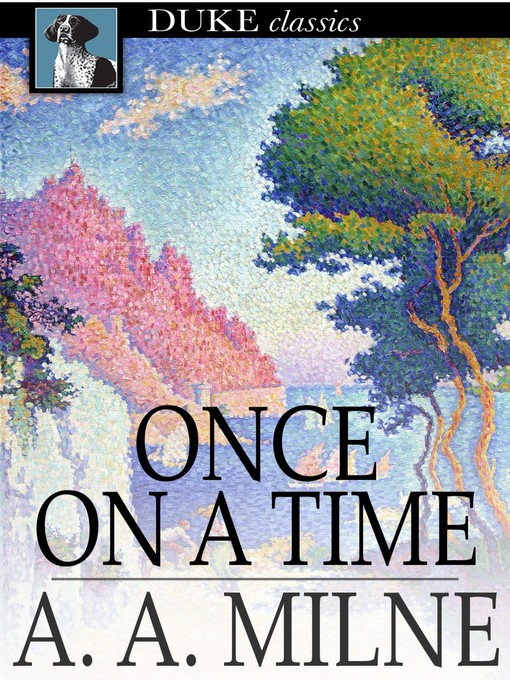 Winnie-the-Pooh is one of the most beloved characters in literature. Who doesn't love that "Silly Old Bear" and his friends and their adventures in the Hundred Acre Wood? For the reader who has "graduated" from the Winnie-the-Pooh books, but still wants sweet and silly adventures, like those of this beloved bear, I'd like to recommend Once On a Time, a fairy tale for adults. What on the surface appears to be satire is so much more, a beautifully written tale that flips all the tropes on their heads. The basic premise of the story follows the aftermath of the King of Barodia acquiring a pair of seven-league boots. He then proceeds to use them to fly over the King of Euralia's castle too many times during breakfast, and with one thing leading to another, their countries go to war. Princess Hyacinth is left behind to tend to things at home, where she must contend with the careful scheming of the beautiful Countess Belvane. This is a book that always makes me laugh, and its just so much fun to read!
If you liked Peter Pan, then try The Admirable Crichton by J.M. Barrie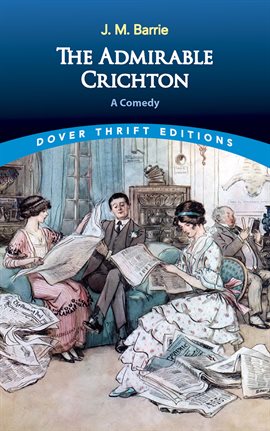 Peter Pan, easily Barrie's most popular book, is the story of a young boy who never grows up. When Peter shows up at the Darling house, he invites the children, Wendy, John, and Michael to go with him to Neverland, a place where they can play and go on adventures, and even fly–and never grow up. The Admirable Crichton is a classic comedy of trading places. Once a month, Lord Loam encourages the servants to join the family in the drawing room for tea, which greatly disturbs Crichton, the butler, who feels that the class system is in place for a reason, provides stability, and should be strictly adhered to. But, when the entire household is shipwrecked on a desert island, a new social order emerges, with comic results for all involved.