Now that summer is upon us, it's time to start thinking about summer reading. This is the time of year when I get the most reading done. I'm not necessarily less busy during the summer, but I find that I take more opportunities to carve out time to read. That means the TV stays off, I put my phone away, and I close my laptop in order to spend more time between the pages of my favorite books.
Every summer, I pick a theme for myself. And while I don't have to stick to it 100%, I try to read as much as I can from that category or genre. In the past, I've focused on books that I once read in school (especially high school and college), mysteries, gothic novels, and this year, I'm going out to sea!
I can't say why, but lately I've been in the mood for swashbuckling adventures, desert islands, and dangerous storms. I want to get away from the humdrum and board a ship, fight pirates, and discover new worlds. If you would like to join me, I'm building myself a reading list, which you can sample, too. I've also put together a couple of different lists in the past on similar topics, although none as involved as this one (there are 60 titles here!). Interested readers can check out my lists for Reading Moby-Dick, Swashbuckling Adventure Stories, and Classics Lost at Sea. This larger list is meant to be a bit of an overview of the genre of nautical stories, and a chance for interested readers to find some titles that might appeal to you. Is this an exhaustive list? Not at all! This is just meant to be a sampler to get the interested reader started. And yes, it's going to feature a lot of the classics, but I've mixed in other titles for good measure. Am I going to read all of these? Goodness, no! (Who has that kind of time??) But, I'm excited to sample some of these seaworthy titles over the next three months, and I hope you'll do the same!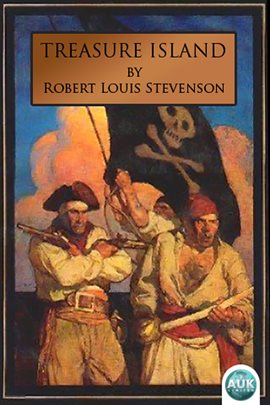 Treasure Island (Robert Louis Stevenson) Young Jim Hawkins is gifted a treasure map by a dying pirate and goes on an adventure to find the treasure before the pirates old crewmates can catch up to him. This book introduces one of the best villains in literature, Long John Silver.
Moby-Dick (Herman Melville) Bored with life and desperate for adventure, Ishmael joins the crew of a whaling ship led by the deranged Captain Ahab, who is seeking revenge on the white whale that took his leg.
The Old Man and the Sea (Ernest Hemingway) An old fisherman has had very poor luck in fishing lately, but everything seems to change when he catches a marlin so big that he cannot get it into his boat.
The Hunt for Red October (Tom Clancy) This tightly paced and thrilling spy novel features a Cold War race against time as both the Americans and the Soviets attempt to get their hands on the Soviet submarine, Red October.
Typee (Herman Melville) This semi-autobiographical novel by Melville documents the adventures two sailors have as the reluctant guests of a Polynesian tribe known as the Typee.
The Swiss Family Robinson (Johann Wyss) A family is marooned on a desert island following a shipwreck. Despite the dire nature of their situation, they manage to keep their spirits up, and build a life for themselves while they await rescue.
Kidnapped (Robert Louis Stevenson) After his parents die, David Balfour travels to the home of his miserly uncle to claim his inheritance, only to be tricked into boarding a slave ship bound for America. There, David befriends Alan Breck Stewart, a political fugitive.
Life of Pi (Yann Martel) Pi, the son of an Indian zookeeper is on a ship full of animals bound for America when the ship goes down in the middle of the ocean, leaving Pi stranded in the only lifeboat with a handful of animals, including a tiger named Richard Parker.
Log from the Sea of Cortez (John Steinbeck) John Steinbeck recounts his experience living and working on a sardine boat with his good friend, Ed Ricketts, a marine biologist. This is one of the few non-fiction titles on this list!
Voyage of the Beagle (Charles Darwin) Darwin shares his observations and experiences on a scientific expedition that the scientist went on as a young man of twenty-two.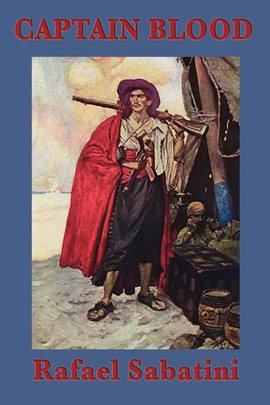 Captain Blood (Rafael Sabatini) Irish physician Peter Blood is falsely accused of treason and sentenced to slavery in a penal colony in Barbados. He escapes with a group of his fellow slaves to become one of the most fearsome pirates of his day.
The Odyssey (Homer) Odysseus and his fellow Greeks are on their way home from the Trojan War, when the anger of the god Poseidon sends them horribly off course. Odysseus must use his wits in order to get home to his wife safely, in a journey that takes him nearly twenty years!
Afloat and Ashore (James Fennimore Cooper) This is the fictional account of Miles Wallingford and the adventures he encounters as he runs away to sea as a sailor on a merchant ship.
Cinnamon and Gunpowder (Eli Brown) A world-renowned chef is kidnapped by pirates when the ship he's sailing on is boarded. The pirate captain Mad Hannah Mabbot agrees to spare his life on one condition: that he prepare a exquisite feast for her every Sunday without fail.
20,000 Leagues Under the Sea (Jules Verne) A group of sailors are sent to track down and destroy a "monster" threatening ships in international waters, only to learn that it's in fact a submarine piloted by the mysterious Captain Nemo.
One Piece (Eiichiro Oda) This manga series tells the story of Monkey D. Luffy, a young boy who dreams of becoming King of the Pirates and discovering the greatest treasure that the world has ever known: The One Piece.
South Sea Tales (Jack London) Jack London's dramatic fictional tales of the colonial Pacific draw heavily from his own experiences and travels around the world.
In the South Sea (Robert Louis Stevenson) Robert Louis Stevenson recounts his own adventures around the Pacific, including New Zealand, Samoa, and the Hawaiian Islands.
The Narrative of Arthur Gordon Pym (Edgar Allan Poe) Poe's only novel recounts the story of young Arthur Gordon Pym, who stows away onboard a ship and the adventures and misfortunes he encounters on the ill-fated voyage.
Shadows of the Master (Emily Rodda) The first book in the Star of Deltora series follows Britta, a young woman who wants to be a trader on a merchant ship, just like her father. In order to do so, she joins a cutthroat competition to become the next apprentice to the Trader Rosalyn.
In the Heart of the Sea (Nathaniel Philbrick) This fascinating read recounts the tragic true story that inspired the classic tale of Moby-Dick.
Lord Jim (Joseph Conrad) First mate Jim joins his captain and the rest of the crew in abandoning their sinking ship–and all the passengers. But, both parties are eventually rescued, and Jim and his cohorts are brought to court for their crimes. But, when the rest of the crew manages to avoid trial, Jim is left to defend himself all alone.
Moonfleet (John Meade Falkner) This mystery is a tale of adventure, smuggling, and hidden treasure along a sleepy English coast.
Rime of the Ancient Mariner (Samuel Taylor Coleridge) A wedding guest gets more than he bargained for when a mysterious man stops him to tell him about a fateful journey at sea.
Riddle of the Sands (Erskine Childers) Two young adventurers sailing in the Baltic Seas uncover a secret German plot against England. This book is widely considered to be one of the greatest spy novels of all time.
Dead Wake: The Last Crossing of the Lusitania (Erik Larson) This bestselling novel recounts the deadly final trip of the luxury ocean liner, Lusitania, before it's taken down by German U-boats.
The Water-Witch (James Fenimore Cooper) After his sweetheart is kidnapped by pirates, a young man gives chase in order to rescue her.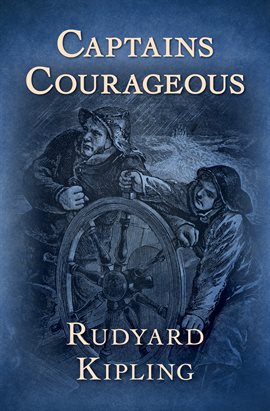 Captains Courageous (Rudyard Kipling) Harvey Cheyne Jr., the spoiled son of a rich tycoon, falls overboard during a overseas trip and is rescued by a rough group of fishermen who have no time for his attitude. But, despite their differences, the sailors teach Harvey some valuable lessons about the life of a fisherman.
The Terror (Dan Simmons) The crew of the HMS Terror find themselves trapped in the ice amidst the Arctic Circle. As they struggle to stay warm and conserve their supplies, they must also contend with another terror, some creature that is trying to get into the ship.
Billy Budd (Herman Melville) A handsome young sailor is unjustly accused of mutiny, leaving him to prove his innocence against impossible odds.
Robinson Crusoe (Daniel Defoe) A shipwrecked Englishman makes the best of a bad situation and manages to survive for almost twenty years on a deserted island.
The Admirable Crichton (J.M. Barrie) In this topsy-turvey comedy, a rich family and their servants are stranded upon a desert island where a new social order emerges with comedic results for all involved.
A Long Petal of the Sea (Isabel Allende) As civil war threatens Spain, Roser, a pregnant widow and Victor, the brother of her late husband must join together in a marriage that neither one wants as they travel across the sea to a better life for themselves.
Mr. Midshipman Easy (Frederick Captain Marryat) Set during the Napoleonic Wars, this story follows a young midshipman who enters the King's service and his wild adventures.
Jacob Have I Loved (Katherine Paterson) Trapped in the shadow of her "perfect" twin sister and a tiny Chesapeake Bay island, Louise recounts how her sister Caroline took everything from her, and how she had to fight in order to keep her dreams above water, in this Newbery Award-winning story.
The Rover (Joseph Conrad) A pirate struggles to escape his life of violence for one of quiet fulfilment against the sinister backdrop of the French Revolution.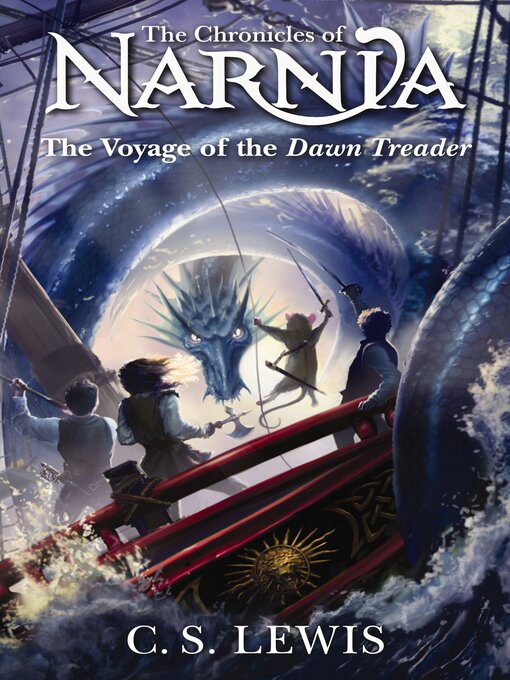 Voyage of the Dawn Treader (C.S. Lewis) In the fifth (or third, depending on how you read them) book of the Chronicles of Narnia series, Edmund, Lucy, and their awful cousin Eustace return to Narnia for a nautical adventure onboard Prince Caspian's ship, the Dawn Treader.
The Sea Wolf (Jack London) Literary critic Humphrey van Weyden's ship is struck by another ship at sea and sinks. He's saved from drowning by the Captain of the Ghost, Wolf Larsen, a terrifying monster who rules his ship with an iron fist.
Two Years Before the Mast (Richard Dana) In this fascinating memoir, Richard Dana shares the details of his journey around Cape Horn, sparing no details as he crafts an unforgettable tale.
Gulliver's Travels (Jonathan Swift) Lemuel Gulliver, a ship's doctor, goes on a series of four fantastic adventures, including to a world in miniature, an island of giants, a floating city in the sky, and a world of talking, intelligent horses.
The Caine Mutiny (Herman Wouk) This thrilling WWII drama is a dramatic tale of mutiny onboard a Navy vessel and its aftermath.
Light Between Oceans (M.L. Steadman) A lonely lighthouse keeper and his beautiful wife live on an isolated island in the middle of the ocean. When they hear crying in the night, the couple discovers a boat washed up on the shore, carrying a dead man and a baby. Against their better judgement, they adopt the child, but the family's return to the mainland two years later will come with devastating results for them.
The Coral Island (R.M. Ballantyne) Three young boys are shipwrecked and stranded, but learn to make the best of their situation by using the few resources that have washed shore with them.
Mr. Midshipman Hornblower (C.S. Forester) The first book in the Horatio Hornblower series. Seventeen-year-old Horatio is ordered to assume command of a French merchant ship for England. Even though he lacks experience, Horatio learns much as a seaman and starts his increasingly glorious career.
The Voyages of Dr. Doolittle (Hugh Lofting) Tommy Stubbins becomes apprentice and assistant to the famous Dr. Doolittle, a brilliant man who can communicate with animals. Together, the pair sets off to discover the world's greatest living naturalist, and along the way have all sorts of wild adventures.
Master and Commander (Patrick O'Brian) Young Jack Aubrey is deeply disappointed to learn that he has been put in charge of the HMS Sophie, an old, slow brig not suited for adventure. But, together with his new friend, Stephen Maturin, ship's surgeon and secret intelligence agent. Aubrey manages to get involved in battle after thrilling battle.
Mutiny on the Bounty (Charles Bernard Nordoff) Based on the real-life mutiny against Lieutenant Bligh, a cruel commander who drove his men to their limits before they finally rebelled. The story is narrated by Roger Byam, one of the few crew members who did not engage in the mutiny, but remained on the ship even after overthrowing their commander.
The North Water (Ian McGuire) Patrick Summer's military career ended in a shambles. In an attempt to get a fresh start, he joins a whaling ship bound for the Arctic Circle, but when a cabin boy is found brutally murdered, he realizes that there's a killer on board, and he must discover who it is and stop them before it's too late.
The Rathbones (Janice Clark) Fifteen-year-old Mercy Rathbone lives with her uncle Mordecai following the death of her father. But their lives are turned upside down when a strange visitor shows up at the house one night and the pair set off to sea. The two will experience wonderous and dangerous adventures and learn some dark family secrets that have long been kept hidden.
Arrow of Gold (Joseph Conrad) During the Carlist War, a young sailor becomes entangled in the political aspirations of Don Carlos de Bourbon, the pretender to the throne of Spain. He soon discovers the identity of the rich heiress who is financing their campaign, and falls deeply in love with her, despite the fact that she cannot truly return his affections.
The Cat's Table (Michael Ondaatje) Young Colombo boards a ship bound for England. At mealtimes, he's seated at the "cat's table" farthest away from the Captain, along with a few other boys and some "insignificant" adults. Despite his lowly position, Colombo and his friends experience adventure after adventure, and Colombo grows and matures into a young adult through experiences that can only happen to one at sea.
Red Rover (James Fenimore Cooper) A racially diverse group of sailors must overcome their differences in order to fight off a dangerous pirate threat in this high-seas adventure story.
Dick Sand (Jules Verne) Dick Sand is a fifteen-year-old sailor on a whaling ship bound for New Zealand. After an unsuccessful hunting year, an entomologist asks the crew for a return passage to San Francisco.
The Devil and Dark Water (Stuart Turton) Samuel Pipps, the world's greatest detective is being transported on a ship bound for Amsterdam to his execution for a crime he may or may not have committed. But, when a series of strange and horrible events begin to take place, supposedly caused by some sort of demon, and the world's greatest detective shackled below deck, Pipps's bodyguard Arent Hayes is left to solve the mystery, with the help of fellow passenger Sara Wessel.
The Sea Hawk (Rafael Sabatini) After being sold into slavery by his jealous half-brother, Sir Oliver Tressilian is rescued by Barbary pirates who welcome him into their ranks as "Sakr-el-Bahr" or "The Hawk of the Sea". What follows is a wild adventure on the open sea.
Redburn: His First Voyage (Herman Melville) Wellington Redburn has always dreamed of running away to sea. But, once he's able to achieve his dream, he quickly learn that the reality is not quite so sweet as he had pictured it to be.
The Sea Fairies (L. Frank Baum) After Cap'n Bill warns his little friend Trot that mermaids are dangerous creatures, an eavesdropping mermaid invites the pair to join her underwater in an attempt to prove the old man wrong. What follows is a delightful adventure by the author of The Wizard of Oz.
Captain Cook's Journal During His First Voyage Round The World (James Cook) The famous captain details his adventures around the world, here compiled in his journals from the time.
The True Confessions of Charlotte Doyle (Avi) Young Charlotte is the only child and only female onboard a ship bound for America. Despite the warnings, she gets caught between a murderous captain and a mutinous crew.
Toilers of the Sea (Victor Hugo) Loner Gilliatt falls in love with Deruchette, the niece of shipowner Lethierry. When Lethierry's ship is destroyed at sea, his niece commits to marry whoever will bring back the ship's engine. Gilliatt nominates himself for the dangerous mission and sets off to prove his worth to the woman he loves.