Welcome to this week's round of staff picks! Today, we have something to make you laugh, something to frighten you, and a handful of page-turning mysteries. If you're looking for something else, consider checking out our archive of previous staff picks here.
Andrew (Administration) recommends: Tropic of Stupid by Tim Dorsey
Category: Adult Fiction
Andrew says: Another masterpiece involving the intrepid Serge and Coleman. Serge, a seriously ADD coffee swilling Florida trivia junkie serial killer (only people who deserve it!) and his lay about stoner pal Coleman stay one step ahead of the DNA evidence that could end their epic journeys.
(If you'd like to start the series from the beginning, consider checking out the first book in the series: Florida Roadkill. Also, it's especially suggested that you try this series on audiobook!) -E.
Cata (Adult Services) recommends: Hollow Places by T. Kingfisher
Category: Adult Fiction
Cata says: Not as gory as say The Return by Rachel Harrison (which I totally recommend with all my horror loving heart) so it'd be good for readers that like light scary. [The Hollow Places is] about a woman that is going through a divorce and moves in with elderly Uncle who runs a wacky museum called the Wonder Museum. While looking after the museum solo, a patron accidently bumps into a wall. When she goes to patch it up, she finds it's an entrance to what seems like an alternate reality. 
Rebecca (Circulation) recommends: The Sweetness at the Bottom of the Pie by Alan Bradley
Category: Adult Mystery
Eleven-year-old Flavia de Luce, an aspiring chemist with a passion for poison, is having quite the day. First, a dead bird is found on the doorstep with a postage stamp pinned to its beak. Then, a few hours later, Flavia finds a man dying in the cucumber patch. Being a strange child, Flavia is both appalled and delighted by these new developments, and decides to investigate the mysterious circumstances. Who is the dead man? What does the dead bird mean? And why was her father so upset when he saw the postage stamp?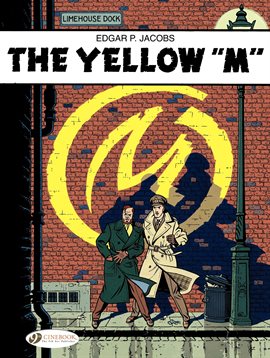 Frances (Adult Services) recommends: Blake and Mortimer: The Yellow Mark by Edgar P. Jacobs
Category: Adult Graphic Novel
A criminal known as "The Yellow Mark" is terrorizing London, holding up the Bank of England, robbing the crown…but no one has been able to stop him. In fact, this daring criminal has become so confident that he even lets the police know in advance where he will strike next, and Scotland Yard is growing increasingly worried. When the Home Office asks Captain Frances Blake to solve the mystery, he partners up with his old friend Professor Philip Mortimer, believing that his scientific skills will be invaluable in solving the case. But, will it be enough?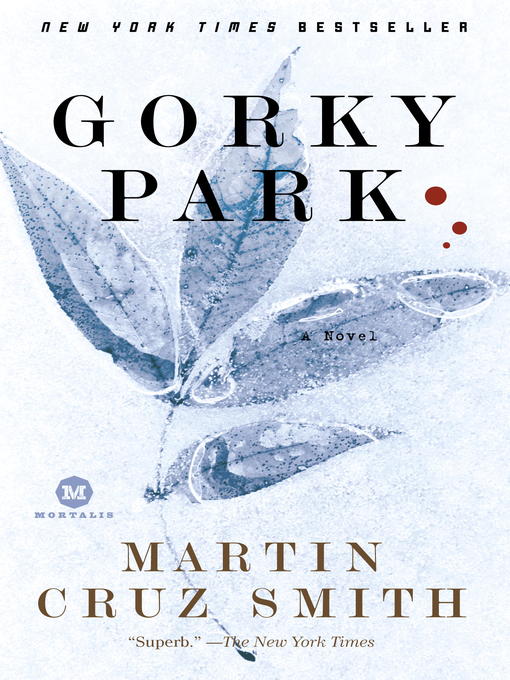 Guy (Administration) recommends: Gorky Park by Martin Cruz Smith
Category: Adult Mystery
Guy says: Martin Cruz Smith is the author of 8 books whose main character is homicide investigator Arkady Renko of the Moscow militsiya (what we would call police). Renko is a world-weary cop who is regularly called upon by ranking Communist party members and officials to look into matters that they don't want known to other party folks. Smith paints a pretty dreary picture of Soviet life, although his latest The Siberian Dilemma" is set in the present Russian Federation. His first and best book was Gorky Park; Stalin's Ghost and Three Stations are also good.