I don't know about you, but as the weather gets warmer, I start thinking about scary stories. Not because summer is a scary time, but because I have more leisure time to read what I want…and I want to read scary stories. Whether you enjoyed my previous list or are just looking for something to chill you to the bone, you've come to the fright– I mean right place.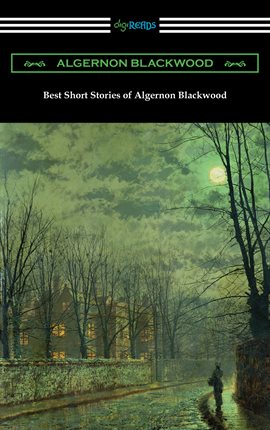 I really love Algernon Blackwood. His stories are just the right amount of atmosphere and genuine scare. When you read his stories, it's like a creeping dread slowly building up to a terrible climax. Something creepy is going on, but everything is fine, then all of a sudden, a switch is flipped and you find yourself flailing and anxiously sliding down deeper and deeper into a stomach-wrenching terror. I like that the stories tend to have a supernatural element to them, too. I'm all for man-made horror, there's something about a ghost story that frightens you in a way that nothing else can. Whether you've got ghostly glimpses into the future, vengeful spirits, or fun and diversion gone wrong, Blackwood's tales manage to put just the right amount of fright into his readers. That's what makes these stories so delectable. I recommend starting with The Best Short Stories of Algernon Blackwood if you're looking for a sampler of the author's work. However, I also really enjoyed The Empty House and Other Ghost Stories.
I would be greatly remiss to not include Edgar Allan Poe on this list. And since there are so many excellent and chilling stories written by this author (although, *cough* "Cask of Amontillado" is the best *cough*), I thought it would be best to use The Complete Tales and Poems of Edgar Allan Poe for this selection. This way, you can sample everything the master of horror has written. Of course, don't forget that Poe is known for more than just his scary stories. He also wrote some of the very first detective stories ("Murders in the Rue Morgue," "The Purloined Letter," and "The Mystery of Marie Rogêt"), which can also be found in this book, as well as all of his poetry (I personally recommend "The Raven," "The Bells," and "El Dorado"). If you're interested in the short stories, then this librarian personally recommends the following titles: "The Cask of Amontillado", "The Masque of the Red Death," "King Pest," and "Ligeia". But, honestly, you should just read the whole collection. With so much content, this is a book that will keep you occupied for many, many sleepless nights.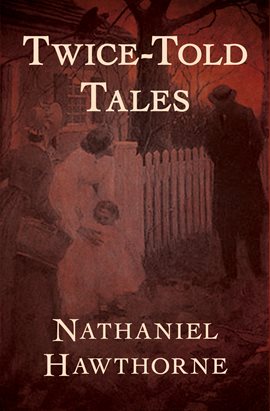 If you were to ask many of my high school classmates, the scariest thing about Hawthorne was that we had to read The Scarlet Letter. (That's a little joke. It's actually a good book). But, I digress. Despite being best-known for this classic tale of a young woman persecuted by her own community for an act of adultery, Hawthorne has also written many other books and stories, including Twice Told Tales, a collection that includes some legitimately creepy stories. If you're looking for a place to start, I'd recommend "Dr. Heidegger's Experiment". Still haven't gotten your creepy fix? Consider checking out the 1963 movie starring Vincent Price and Peter Lorre. It's made up of three chilling tales of terror, but ironically, only one of them is actually from this book. But, never fear: all three are still (somewhat loosely) based on stories by Hawthorne: "Dr. Heidegger's Experiment," "Rappaccini's Daughter," and "The House of Seven Gables."
Into the Mummy's Tomb is a chilling collection of tales about…you guessed it, mummies. This anthology brings together an excellent mix of different authors, including Agatha Christie, Mark Twain, Ray Bradbury, Arthur Conan Doyle, and Anne Rice. Of course, not all the stories are going to be scary, but there's a nice balance of real chills and more "mild" entertainment. This librarian personally recommends the Ray Bradbury story "Colonel Stonesteel's Genuine Homemade Truly Egyptian Mummy". Whether you're interested in tales of terror, ancient Egypt, or really just enjoyed the Mummy movies (whether the Boris Karloff or Brendan Frasier version), then you should definitely give this book a try. And the best part about anthologies like this is that you'll find all sorts of new authors to check out.