There's nothing quite like a tale of adventure. Over the past few months, as COVID has forced us all to remain in doors and away from our friends and family, I've developed quite a fondness of "swashbuckling" stories, tales of skilled (and romantic) swordsmen. While the phrase has a decidedly nautical flair to it (it always makes me think of pirates!), it's important to remember, dear readers, that the actual definition refers to adventure stories with chivalrous heroes (but there is no mention of these stories taking place on the high seas).
If you're like me and also could use a rollicking good adventure, then look no further than these suggestions I've put together for you today!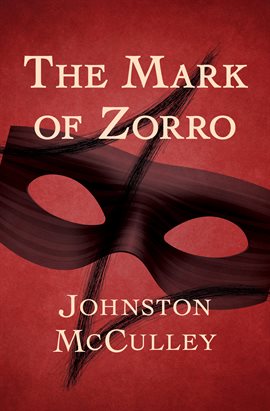 During the quarantine, my grandpa and I started reading books together. Since that time, we've read almost twenty-five. This one was our favorite. The Mark of Zorro has a little bit of everything–action, adventure, romance, and just a touch of mystery. Spanish colonizers are abusing the native peoples in the Mexican territories. But, a hero steps in to save the day. Senior Zorro is dashing, debonair, and romantic–everything that Don Diego Vega is not. So, when Senorita Lolita Pulido realizes that she's in love with Zorro–while engaged to Don Diego, she finds herself in quite the pickle. Meanwhile the governor's men, including Don Diego's friend Sergeant Gonzales and his romantic rival, Captain Ramon, are hard at work trying to apprehend the mysterious masked man, who makes a mockery of their draconian law and order. This is a thrilling, adventuresome romp, and a book that is genuinely fun to read.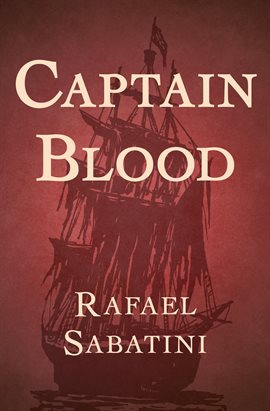 Captain Blood is a swashbuckling tale at sea. Peter Blood, physician and former soldier, is convicted of treason against the crown after he's caught offering aid and comfort to an injured rebel. Despite protesting his innocence, Blood and several of his "fellow" rebels are saved from the hangman's noose by pure luck–only to be shipped to the colonies in Barbados to serve as slaves. There, Blood meets and falls in love with the beautiful Arabella Bishop–the niece of the cruel colonel who purchased him. But, fate has much more in store for Peter Blood, and soon he makes his escape, making a name for himself as one of the most fearsome pirates ever to sail the seven seas. But, despite his new buccaneering career, his heart still belongs in Barbados, with Arabella. One question still lingers like a sword above his head–when she realizes all that he has done and what he has become, how could he ever expect her to love him in return?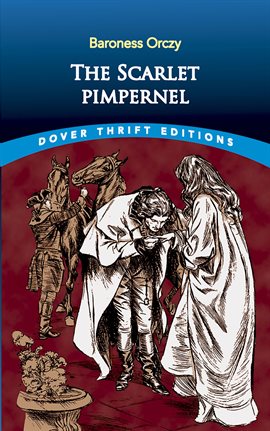 The Scarlet Pimpernel is another exciting tale of mysterious identities and daring-do (think Zorro, but set in France and England). During the height of the French Revolution and Reign of Terror, hundreds of aristocrats are being sent daily to the fond embrace of Madame Guillotine. However, there is one man who stands in the way. No one has ever seen his face or knows his true identity–only his mark, a star-shaped flower used to sign his taunting letters (left behind to announce that he has smuggled potential victims out of the country to safety). The only clue to the Scarlet Pimpernel's identity is that he is English. And for as much as he is hated in France, the Pimpernel is lauded in England. This mysterious figure has become the talk of the town. All the women love him and the men all secretly want to be him. In particular, French-born Marguerite Blakeney wishes that she could be married to someone like him, instead of her listless husband, Sir Percy. When an old friend from her past asks her to help him identify the Pimpernel, Marguerite finds herself torn between loyalties to old friends and her adopted country. This book has a special designation on this list as being the only swashbuckling tale included here to have a female protagonist.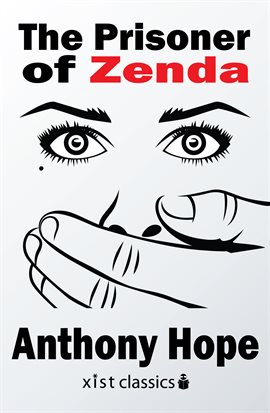 The Prisoner of Zenda is a tale of political intrigue. Rudolf Elphberg is about to be crowned king of Ruritania. But, when his political rival, Black Michael of Sterlsau imprisons the would-be monarch in the Castle of Zenda, the remaining powers in Ruritania enlist Englishman Rudolf Rassendyll to lend a hand. You see, Rassendyll looks just like Elphberg, so in order to keep the political balance, Rassendyll must impersonate the king. While it sounds straight-forward, what happens to him next is anything but simple, and Rassendyll just might be in over his head. This swashbuckling story is chock-full of intrigue and excitement, brimming with adventure and romance. And best of all, there are more books in the series! This is technically book two, so if you want to start at the very beginning, might I recommend book one: The Heart of Princess Osra?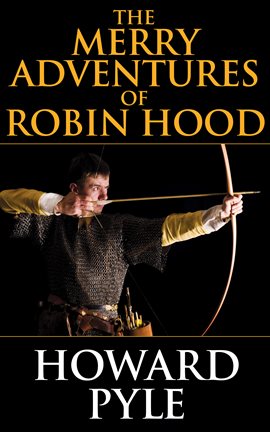 As a kid, I loved the Disney movie, Robin Hood. So, of course if you were like me, The Merry Adventures of Robin Hood is a great book to pick up on your swashbuckling adventures. This is perhaps one of the best-known and most popular collections of Robin Hood stories, which each chapter its own stand-alone adventure. Enjoy reading the exploits of Robin Hood, his friends Little John and Friar Tuck, and of course, his run-ins with the corrupt Sheriff of Nottingham. Like Zorro, these stories revolve around a hero whose whole purpose is to reestablish the balance of power and fight injustice. In Robin's case, that would be his now famous modus operandi of robbing the rich and giving to the poor.