Whether you're looking for a gritty mystery, a graphic novel, or a tale of mermaids, our staff picks have you covered! Looking for more? Check out our whole list of staff picks here.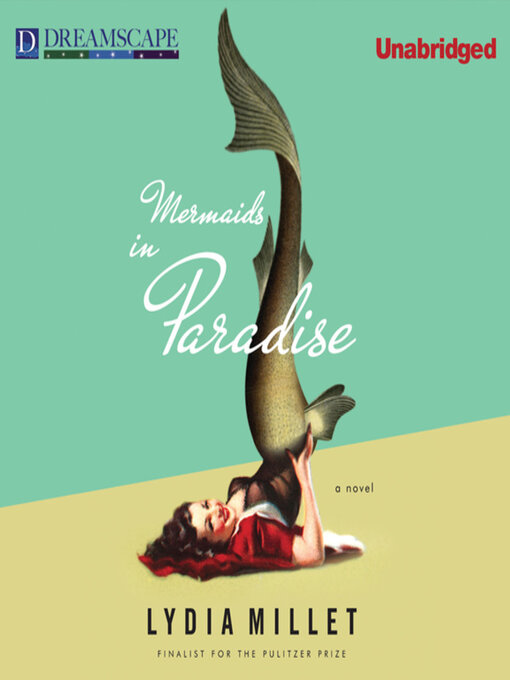 Robin (Technical Services) recommends: Mermaids in Paradise by Lydia Millet
Category: Adult Fiction
Robin says: Mermaids in Paradise by Lydia Millet follows honeymooners Deb and Chip, who befriend a marine biologist who believes she has discovered mermaids in the reefs. Their honeymoon turns into a different sort of adventure than they had anticipated, as they band together with other vacationers to try to prevent the resort from turning into a theme park. The story is sharply funny, the characters engaging, and the ending offers up an unexpected surprise.
Guy (Administration) recommends: Dirty White Boys by Stephen Hunter
Category: Adult Mystery
Guy says: Stephen Hunter was first recommended to me by a former high school teacher. The Day Before Midnight is an excellent thriller about a potential atomic detonation in a missile silo. However, Hunter's characters Bob Lee Swagger and Earl Swagger (son and father characters) are even better. Earl is a 1950s Arkansas state trooper (and an FBI agent for a bit), while Bob Lee is a decorated Marine sniper who fought in Vietnam. He keeps getting dragged into family or national security situations requiring his particular expertise. I'd start out with Dirty White Boys.
Frances (Adult Services) recommends: Drive Your Plow Over the Bones of the Dead by Olga Tokarczuk
Category: Adult Fiction
Janina is considered strange by her neighbors, partly because of her reclusive home in a remote Polish village, but also because of her preferences for animal company over humans, and her unusual hobbies, such as astrology and translating the poetry of William Blake. When her neighbor, Big Foot turns up dead, and his death is followed by a series of others, Janina inserts herself into the investigation, but no one pays her any heed. Combining thriller and fairy tales, this fascinating story plays on the central question of sanity and madness. Who is worthy of a voice?
Rebecca (Youth Services) recommends: How We Fight for Our Lives by Saeed Jones
Category: Adult Biography
Jones' haunting memoir details his story of growing up gay and black in the South, finding his place in his family and community, and coming to terms with his own hopes, desires, and fears. The book is broken up into a series of vignettes from his life, from a rocky relationship with his family to romantic flings, and a deeper understanding and examination of race, sexuality, love, family, and belonging. Jones combines prose and poetry into a unique and deeply vulnerable story of how he came to be who he is today.
Erin (Adult Services) recommends: Asadora! by Naoki Urasawa
Category: Young Adult Graphic Novel
Erin says: Asa Asada, the often overlooked daughter in a huge family gets kidnapped for ransom as a typhoon hits Nagoya…and no one even notices. Her kidnapper was just trying to pull off a simple burglary, but when Asa catches him in the act (and tries to draw attention to him) he's forced to take her with him in order to keep her quiet. As the storm converges on the warehouse where the two are hiding, they are forced into an unlikely alliance, and each soon learns that there is more to the other than meets the eye. This is the first book in a new series, so keep an eye out for upcoming volumes in the future! With this book's cliff-hanger ending, I'm sure you'll want to!