Who says that you need to wait until October to bust out the horror stories? Not me! Today, I'd like to share with you a list of spooky or ghostly short stories. Some of these will include actual ghosts. Others will have monsters of a different variety. And still others will be pure atmosphere. I hope that the suggestions you find here will leave you chilled to the bone!
Want to give yourself a good scare? Then check out John Landis Presents: Haunted Houses, which is a collection of terrifying tales by a variety of classic authors. Whether you're looking for the otherwordly horror of Lovecraft or something decidedly more psychological, like "The Yellow Wallpaper," (which traumatized many of my classmates in college) there is something for every horror-lover in this collection. I personally recommend "The Canterville Ghost" by Oscar Wilde. It's not necessarily scary, but it's a funny story about a really pissed-off ghost who can't seem to get rid of the obnoxious new family that has moved into his home. Oscar Wilde manages to balance fright with funny for a story that is quite fun to read. Other authors include Bram Stoker, H.G. Wells, M.R. James, Algernon Blackwood, Charlotte Gilman, and more!
So, when I say "Short Stories" you tend to think of fiction, right? So, it might come as a surprise to you that this next title is not a fiction collection, but non-fiction. Lore is a podcast that tells terrifying (and true) tales of monsters and monstrous behavior. And now, they have three books under their belts, too! The first book, Monstrous Creatures, focuses on all the creepy critters and things that go bump in the night. From vampires to gremlins, werewolves to wendigos, this book shares story after story of "real" encounters with these horrifying monsters (I say "real" in quotes because it's quite hard to say for sure what a lot of these encounters actually were–which makes them all the more chilling). If you can stomach more than this, consider checking out the two other books in the Lore series: Wicked Mortals and Dreadful Places. Just don't come crying to me if you have to sleep with the lights on…that is, if you can manage to sleep at all!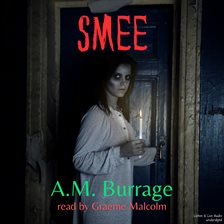 Smee actually made an appearance on another blog post of mine, talking about Christmas ghost stories. The chilling tale is set during a Christmas party, when a group of young people decide to play a party game known as "Smee" (short for "it's me"). The game is very similar to hide-and-seek. First, everyone draws pieces of paper out of a hat. All the pieces are blank, except for one, which says "smee". With the lights out, everyone has to try and find "smee". The night starts off super-fun, but after a while, the guests begin to get nervous, as they suspect there is an uninvited thirteenth participant in the game. But, of course, everyone's just imagining things, right? The dark certainly plays trick on the mind. But, there was that story about the girl who died in that house…and during a game of hide-and-seek, no less…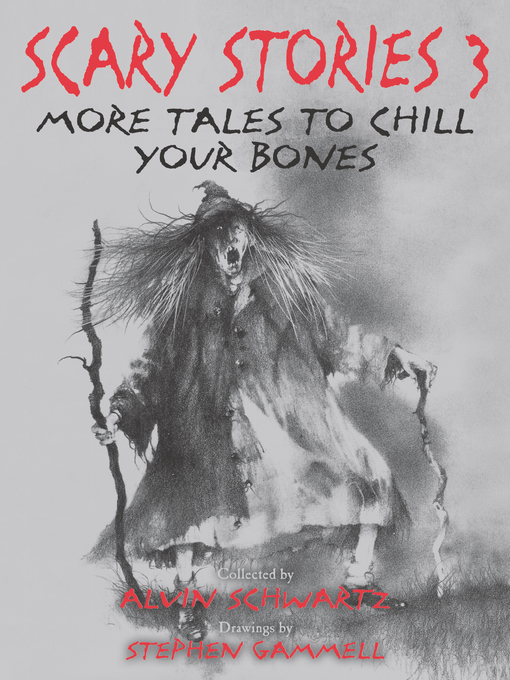 When I was a kid, there was nothing scarier than Scary Stories to Tell in the Dark. And I still turn to these books whenever I'm feeling spooky. I was always a bit of a scaredy-cat when I was young, but there was something about these twisted tales that drew me like a moth to a flame. Not surprisingly, themes of cannibalism, torture, murder, ghosts, and witches didn't sit well with parents, and these books have been banned and challenged a number of times. If you want my opinion, make sure to check out the books with the original illustrations (those watercolor pen and ink drawings by Stephan Gammell, as opposed to the newer editions illustrated by Brad Helquist (still great stories, but the drawings aren't scary and something of the atmosphere is lost). Schwartz is a brilliant writer with a great storytelling voice and rich understanding of American folklore. Honestly, I recommend all three of the Scary Stories collections, as well as the sound recording, which has a sampling of tales from all three books. If you're not sure which book to start with, I always recommend starting at the beginning. However, I also highly recommend my favorite of the stories: "Something Fell From Aloft" which can be found in book two.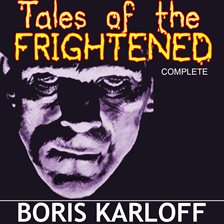 I love Boris Karloff. He's a great actor, incredibly talented, as has that wonderful, velvety, easily recognizable voice. Back during the quarantine when the library was completely shut down, I spent some time nursing an injury and listening to Tales of the Frightened on my phone. It was so much fun–a creepy collection of chilling tales that I could easily enjoy in the quiet of my basement (which, I'll be honest, made the whole thing even more atmospheric!). This is a short audiobook (only about an hour), so you have no excuse not to check it out (unless you're too scared, that is!). But, don't worry…these tales shy away from anything too graphic or gruesome, or even too scary. So, even the mildest horror fan should be able to find something to enjoy. And the more hardcore should have nothing to complain about, since the tales still deliver some legitimate chills.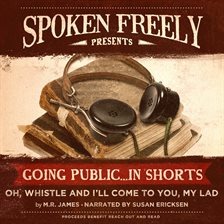 Another title for any fiends short on time is M.R. James's short story Oh, Whistle and I'll Come to You, My Lad. Hoopla offers several different audiobook versions, but each clocks in at a little less than an hour. This is a truly terrifying tale: a young professor, who makes it very clear that he does not believe in the supernatural, discovers an old whistle in a rocky cavity on the beach. And I'm not talking a discarded children's toy–this is an old artifact, that has clearly been lying around for a very, very long time. And so he does what any of us would do in this situation: he blows on it to see what happens (gross). And summons a horror beyond human imagining. At the risk of spoilers, I won't say anything more. But, this a genuinely scary, atmospheric tale that will leave you shivering!