Do you ever read a book, watch a movie, or even a video on YouTube and go "Wait…what just happened?" Or do you ever find it hard to explain a particularly strange book to your friends, either because the plot is too complex or because they're giving you that weird, disapproving look that says "I do not understand what you're talking about!" and you're telling them, No, I swear this book is so good! It's about this guy and he wakes up, only he's a giant bug and he's worried about being late for work, so he…. You get the idea.
So today, I've put together a list of titles that will leave you feeling like that (or will leave your friends looking at you like that when you try to describe them). The only common thread here is that pleasant weirdness. In terms of genre, we have a play, a mystery, and even a graphic novel. So, there should be something for every taste (as long as that taste is for something strange).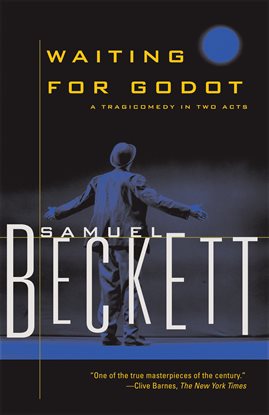 Waiting for Godot might be the most famous title on this list. The story of this bizarre play is simple enough. Two tramps, Estragon and Vladimir, are waiting for Godot. As they stand around, discussing history, religion, and their increasing boredom and apprehension, the audience gradually learns that not only are these two unsure if Godot will actually arrive, but they don't even know who he is! This two-act play takes place over the course of two days, and the pair are visited by some very strange people. It's alternately hilarious and unsettling, and one of my all-time favorite plays.
If you enjoyed this play and wanted to read more, consider checking out another play by Beckett: Endgame.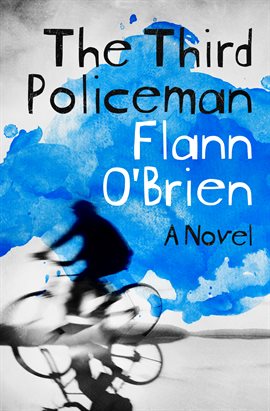 The Third Policeman is another strange one. Our unnamed narrator is obsessed with the work of a scientist named de Selby, who claims that earth is not round, but sausage-shaped. He has finally finished his definitive magnum opus on de Selby, but can't afford the publishing fees, so he turns to robbery (and murder) to finance his work. What follows next is a tale of eternity, metaphysics, policemen, and bicycles that will leave your head spinning. This dark comedy is completely surreal, utterly confusing, and incredibly well-written. I absolutely loved it! The characters are endearing, the plot twisty-turny, and over all, this is a great title for those interested in absurdist fiction.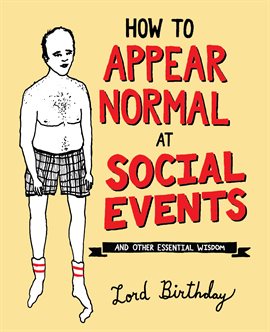 Lord Birthday is…something else. On a list of some of the most bizarre books I can find, How to Appear Normal at Social Events is definitely one of the strangest. This book is packed with helpful hints from Lord Birthday himself, for all kinds of situations, such as learning how to be an adult or what to do when the UFOs arrive. Also included are important lists, such as "11 Things That Make Life Worth Living" or "What to Ask Someone to Get to Know Them" (Short answer: Don't do the things on this list). Honestly, though, the entire thing feels incredibly random, which is both hilarious and a bit unsettling. This is a book you'll either love or hate and I'll leave it up to you to decide how you feel in the end.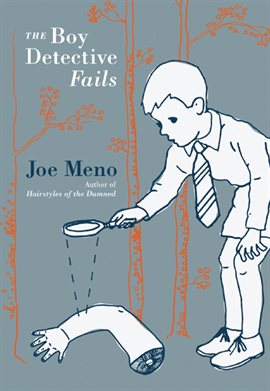 When he was young, Billy Argo was a prodigy. This child detective was one of the best, solving crimes that no one else could figure out. But, after his sister's tragic suicide and his stint in a mental hospital, the once familiar world he returns to is anything but normal. Plagued by his former nemesis, and bored at his telemarketing job, Billy finds some (limited) solace in befriending two children, one a science fair genius and the other a charming, silent bully. As a mystery from Billy's past starts to resurface, he realizes that he must confront his old demons if he's ever to be at peace. The Boy Detective Fails is bitter-sweet, poignant, and utterly fascinating.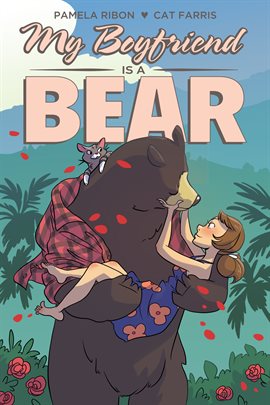 After a series of failed love affairs, Nora has just about given up on dating. But, when she meets a 500 American black bear while hiking in the woods, suddenly her whole life turns around. Despite not being human, he turns out to be the best boyfriend she has ever had! The premise might sound like the setup for a joke (and it's certainly meant to be funny), but it's also a fascinating, strangely sweet story that addresses a lot of aspects of dating and friendship, such as toxic friendships, cultural differences, and saying goodbye. Believe it or not, My Boyfriend is a Bear is probably not the strangest title on this list, but I can assure you that it will be one of the stranger books you'll read this year!