Happy New Year, everyone! Now's the time to focus on setting new goals, breaking bad habits, and starting fresh. And if you're like me, part of those goals includes reading. Lots and lots of reading. Now, normally, my book lists are focused around a specific topic (one-shot manga, Frankenstein books for kids, epistolary novels…) and most of the time, the titles are books that I have read.
This time I want to try something different. These are all books that I have NOT read, but that I want to read this year. I've logged into Goodreads, I've declared my yearly challenge to my friends, and now…I've just got to find a book to start with (and with 2000+ titles on my to-read list, this should be easy, right?) The titles below are some of the books that I'm hoping to read this year (probably as soon as possible). Maybe you'd like to read along with me?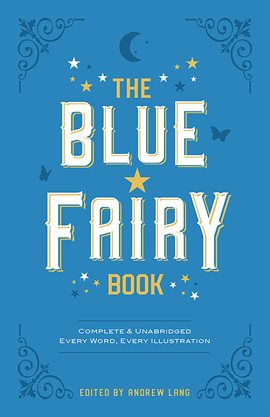 When I was a kid, I used to love fairy tales. I read them all the time. Then, I grew too old for fairy tales. Now that I'm solidly an adult, I'm old enough to enjoy them again. I recently discovered that Hoopla offers the Coloured Fairy Books series edited by Andrew Lang. Now, I used to read these all the time as a kid, checking out the same volumes again and again. Surprisingly, I don't recall reading The Blue Fairy Book, so I thought I'd start with that. The storytelling is superb, the illustrations are beautiful, and the collection as a whole should draw you right in.
When I was in high school (an undisclosed number of years ago), my chemistry teacher recommended Napoleon's Buttons as a fun "just because" read. There was no expectation that we were going to read it, and we weren't getting extra credit. It was just for the fun of reading a good book. Annnd I never read it. So, this year, I will! This book looks at big events throughout history through the lens of chemistry. For example, the title question addresses why the tin in Napoleon's uniform buttons (and those of his men) led to his defeat in Russia. Thanks, Mrs. D. for the suggestion, and sorry it's taken me so long to get around to it!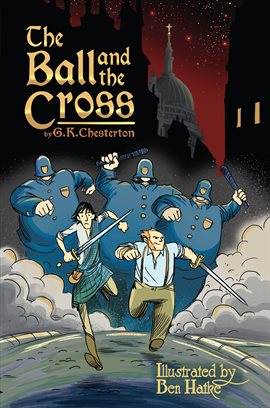 I've actually read The Ball and the Cross before, but I got this illustrated copy for Christmas this year, and I can't wait to read it all over again! When a naïve but passionate Catholic breaks the window of a naïve but passionate atheist's printing shop (after the atheist insults the Virgin Mary) the two decide to duel their differences to the death. But, the town seems hell-bent on preventing them from fighting it out, and the harder they try to kill each other, the closer they find themselves becoming. In an ironic twist, perhaps these two deadly enemies might even find themselves becoming friends??
As I'm sure many of you are already aware, I'm a big anime/manga fan. And my first anime series for the year is in fact, Dr. Stone, an epic tale of science. After a blinding light turns every human being on earth into stone, two high school students, Taiju and Senku awaken from their petrified state 3,700 years in the future. Society, technology, it's all gone. But, Senku is a high school genius and using his extensive knowledge of science, sets out to rebuild the world, one scientific discovery at a time, all the while trying to figure out what happened to humanity 3,700 years ago. The story is great, the characters are memorable, and the art is beautiful! I highly recommend both the manga and the anime! As of right now, I've read the first seven books, but I intend to catch up with the rest of the series in 2021!
I love a good science book. And when I was getting ready for a little time off over the holidays, I checked this book out and took it home. And as with most of the items on this list, I never actually read it. So, in 2021, I intend to learn all about Unusual Creatures, from the dugong to the olm to my favorite animal: the tardigrade! Each creature featured is illustrated and the curious reader can learn all kinds of super-cool facts about it (very useful for sharing during your next Zoom-based cocktail party!)