It's my favorite time of year! I love when the weather gets cooler, the days get shorter, and I get to pull all my sweaters out of storage. There's something so wonderful about getting cozy–wrapped up in warm blankets, toasty sweaters, and thick scarves. Plus, any excuse I have to drink coffee, tea, or hot chocolate is a good excuse to me! In the spirit of the season, here are some cozy books to help get you make the most out of the turn in the weather.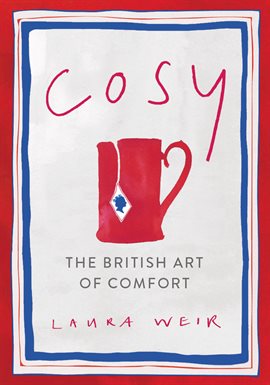 While no one culture can lay a claim to that warm and toasty feeling, the British certainly have a wonderful grasp of what it means to be cozy. Cosy: The British Art of Comfort takes readers on a journey as we explore what it means to be cozy. Is it warm socks and a crackling fire? What about a thick sweater or a cup of tea? All of the above! Prepare yourself for the coming winter and help yourself to find a sense of comfort in this increasingly hectic world, with some of these simple, but satisfying tips.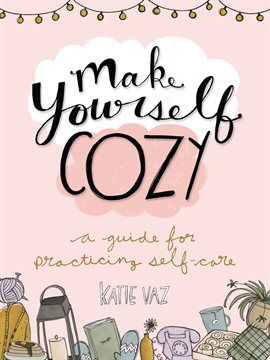 Make Yourself Cozy is another helpful guide to all those warm and snuggly feelings. Life is hard and often stressful. Find a small oasis for yourself in the midst of it all, with lavender tea, fluffy robes, and the perfect shows to binge-watch in bed. What I love about this particular book is that it's adorably illustrated and offers some great tips for the cozy-wannabe. There's even some simple recipes and little writing exercises to encourage warm and toasty thoughts. This is, above all else, a very happy book, and the perfect item to gift to someone (perhaps with a set of fluffy socks and some tea!)
To Isabel Gillies, the concept of cozy is about so much more than warm clothes and hot beverages. It's actually a state of mind, based on how you feel about yourself and how you move through the world. While scented candles and throw pillows can create that cozy feeling, true coziness is about feeling comfortable and confident no matter where you are, and realizing that you are a part of something bigger than yourself. As Gillies says, "Cozy isn't something that just exists. You have to make cozy happen." Want to learn more? Then check out Cozy: The Art of Arranging Yourself in the World.
I love chunky knitted sweaters, scarves, and hats. If you feel the same, why not take the time to make something special and heartfelt either for yourself or a friend with Chunky Knits. The patterns here are specifically designed to be made with thick, chunky yarns, meaning that projects can be quickly knit up over the course of a few hours or days. Choose from 30 different projects ranging from hats, scarves, and blankets to pillows, rugs, and presents for your pets!
I'd be remiss to not include this title. After all, The Little Book of Hygge is actually what inspired this list. The Danes are some of the happiest people on Earth. Why? Because of Hygge. And what is Hygge? (By the way, it's pronounced hoo-ga). Hygge is that feeling of coziness and happiness that comes from little moments, like being under a warm blanket, enjoying dinner with a close friend, or the warmth of the sun on a bright, blue-sky morning. Throughout this book, author Meik Wiking explains not only what Hygge is, but how to experience it. The solution is so simple, but so difficult to obtain in our constantly busy world. So, turn off your phone, give yourself a break, and find your Hygge!
If you're still looking for ways to be cozy, consider checking out our program Taste of Tea: Tea Preparation and Health Benefits, because you just don't get cozier than a good cup of tea!

The event is on Wednesday, November 18th at 7pm. We hope to see you there!