Looking for something good to read while the weather turns chilly? Look no further! And if you like what you see here, consider checking out one of our previous lists, starting here.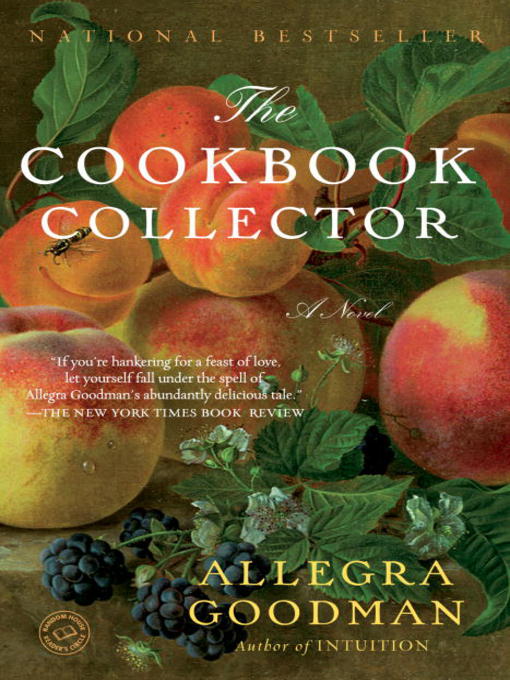 Robin (Technical Services) recommends: The Cookbook Collector by Allegra Goodman
Category: Adult Fiction
Emily and Jessamine Bach are opposites in every way: Twenty-eight-year-old Emily is the CEO of Veritech, twenty-three-year-old Jess is an environmental activist and graduate student in philosophy. Pragmatic Emily is making a fortune in Silicon Valley, romantic Jess works in an antiquarian bookstore. Emily is rational and driven, while Jess is dreamy and whimsical. Emily's boyfriend, Jonathan, is fantastically successful. Jess's boyfriends, not so much. This beautiful story about two sisters is reminiscent of Jane Austen, and reminds readers to focus on what really matters: good food and love.
Jeni (Technical Services) recommends: Dark Matter by Blake Crouch
Category: Adult Science Fiction
During a late-night walk home, Jason Dessen is knocked unconscious and wakes up strapped to a gurney and surrounded by men in hazmat suits. A smiling stranger tells him "Welcome back, my friend". And it's then that everything Jason has ever known starts to fall apart around him. His wife is not his wife; his child never existed. And he's not even a college professor, but a celebrated genius who achieved the impossible. But, which world is the dream? The life he remembers so clearly, or this reality right now? And is it possible to get back to his family again?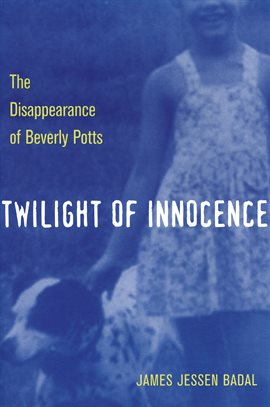 Guy (Administration) recommends: Twilight of Innocence: The Disappearance of Beverly Potts by James Jessen Badal
Category: Adult Non-Fiction
Guy says: James Jessen Badal is a Tri-C assistant English professor who has written 2 books on the torso murders and more importantly, the only book I know of on the Beverly Potts disappearance. Twilight of Innocence describes the events of August 24, 1951, when 10-year-old Beverly vanished from a crowded park on Cleveland's West Side. No trace of her has ever been found. It was a major crime and news story. 
Cathy (Youth Services) recommends: My Life in the Fish Tank by Barbara Dee
Category: Juvenile Fiction
Cathy says: Twelve-year-old Zinny's life is turned upside down after her older brother is diagnosed with Bipolar Disorder. What does that mean for him and for their family?  Zinny feels like she's living in a tank and operating on "Abnormal Standard Time" where things move slowly, while the rest of the world continues on as normal around her. As Zinny adjusts to a new normal, she tries to understand her family's insistence to keep her brother's mental illness "private," leaving her unable to talk to her friends at a time when she needs them most. This book does a wonderful job of helping to destigmatize mental illness and explores the way it can affect an entire family. Heartfelt, compassionate and honest, this is a must-read for everyone!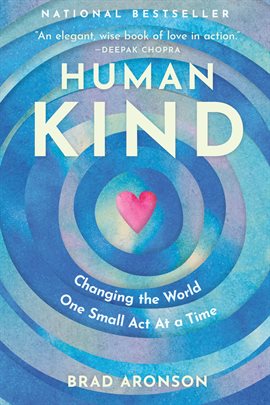 Jamie (Youth Services) recommends: HumanKind by Brad Aronson
Category: Adult Non-Fiction
Jamie says: HumanKind is a collection of uplifting stories featuring big and little acts of kindness. HumanKind is not only a collection of stories, but the author also lists ways to help and includes a Hall of Fame at the end for anyone looking for organizations that could use a little help.