I don't know about you, but I just love to read mysteries when the weather gets colder. There's something about being bundled up inside that makes me want to curl up with an engaging story that keeps me guessing. So, that's what we've got for you today! If you enjoy the titles you see here, consider checking out my previous list of locked room mysteries.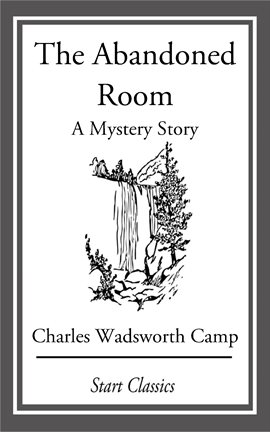 The Abandoned Room is one of my favorite locked room mysteries, because it also features an unreliable narrator. (For more books on unreliable narrators, check out my list here!) Silas Blackburn decides to change his will, ousting his good-for-nothing grandson, Bobby and leaving the young playboy penniless. But, Silas has a horrible feeling that something bad is going to happen, so he decides to spend the night in an abandoned room of the house. Meanwhile, Bobby is out partying with friends, and wakes up in the woods near his grandfather's estate. He thinks he's been drugged, but he can't prove it. And when Silas is found dead (in a locked room with no way in or out), Bobby is the prime suspect. If only he could remember what had happened that night!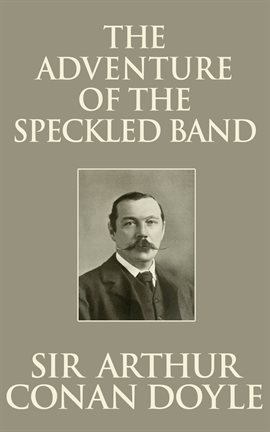 There are tons of excellent Sherlock Holmes stories, but today, we're only going to focus on one, since it's also an excellent locked-room mystery. Young Helen Stoner comes to Holmes and Watson for help, fearing that her life is in danger because of her abusive stepfather, Dr. Grimesby Roylott. Two years ago, her sister became engaged to married and died under mysterious circumstances. Her last words were "The Speckled Band". Now that she is also engaged, Roylott has Helen moved into her sister's old room, and she fears that even though the doors and windows are locked, she will suffer the same fate as her sister. This librarian would argue that this story is a great example of Holmes at his best!
Novelist Kunihiko Hidaka is found murdered right before he intends to leave Japan for Canada. To make things more complicated, his body is found in his locked office, in his locked home, by his wife and best friend, fellow writer Osamu Nonoguchi, who both have solid alibies.
As Police Detective Kyoichiro Kaga begins to delve into the writer's life, he realizes that things weren't as cordial between Nonoguchi and his dead friend as he would like everyone to believe. Malice is a twisting tale of cat and mouse, and one of the greatest titles in the Inspector Kaga series.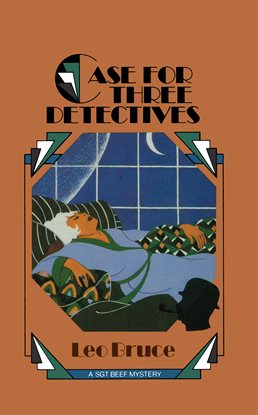 In this parody of classic detective novels, a bizarre murder occurs behind locked doors. Three amateur detectives (based on some familiar faces to classic mystery lovers–Lord Peter Whimsey, Hercule Poirot, and Father Brown) show up uninvited and decide to solve the case themselves, much to the chagrin of the local beer-swilling constable, Sgt. Beef. But, as each creates a solid, irrefutable explanation for the murder, they will all in turn be proven wrong. This may be a Case for Three Detectives, but what good does it do if no one can solve the crime? Fans of golden age mysteries will certainly enjoy this silly parody of some of their favorite detective stories.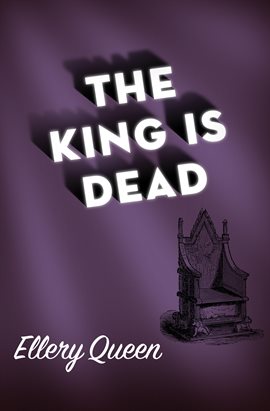 Ellery and his father are having breakfast when three armed men break into their house. Lucky for the two detectives, they aren't there to rob them, but rather need their help. King Bendigo, the international arms dealer has many enemies, so his brother has come to ask for the Queens to help in preventing a murder. Soon after, The King is Dead and Bendigo is discovered alone in a hermetically sealed room with a bullet in his heart. It's an impossible crime that only Ellery Queen could solve.