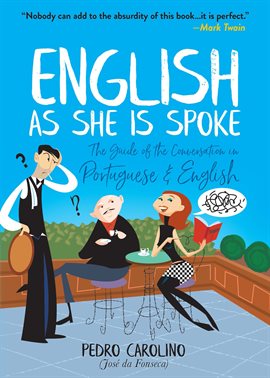 If you wanted a Portuguese to English phrasebook that is completely unhelpful (and unintentionally hilarious) then you'll love English as She is Spoke by Jose de Fonesca and Pedro Carolino.
The premise is simple. In the late 1880s, de Fonesca and Carolino decided to write a Portuguese to English phrasebook together. The problem was that neither of them could speak English. And they didn't have a Portuguese to English dictionary, either. They had Portuguese to French and French to English phrasebooks and dictionaries, and determined that would be good enough. So, using the tools at their disposal, the pair created what is perhaps the funniest phrase book you'll ever read.
If you wanted a powerful collection of interviews from people experiencing mental-illness and homelessness, then you'll love Silent Voices: People With Mental Disorders on the Street by Robert L. Okin.
We tend to avoid making eye-contact, as though they're dangerous or something. We tend to dehumanize them, labelling them "mentally ill" and "homeless" and forgetting all about them. But, do we ever wonder about our brothers and sisters who live on the streets? About their lives, how they survive, how they ended up here, their names, their stories? Robert Okin's powerful book is made up of personal interviews with various strangers experiencing homelessness, telling their stories with compassion and attentiveness.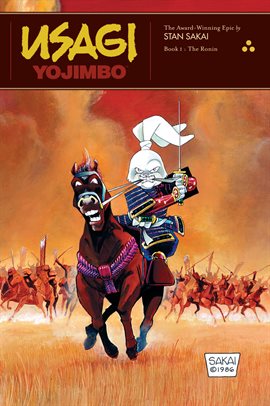 If you wanted a graphic novel series about an incredibly skilled rabbit samurai, then you'll love Usagi Yojimbo by Stan Sakai.
I love samurai stories. And Usagi Yojimbo is at the top of my list. Don't let the cute rabbit on the cover fool you–these are some gritty, engaging tales of adventure. Miyamoto Usagi is a wandering ronin and sword for hire, travelling from village to village seeking work. His adventures range from fighting crooks to battling demons, and each is more exciting than the last. If you're still not hooked, did you know that author Stan Sakai was good friends with Kevin Eastman, who wrote the original Ninja Turtles comics? Crossovers abound between the two series!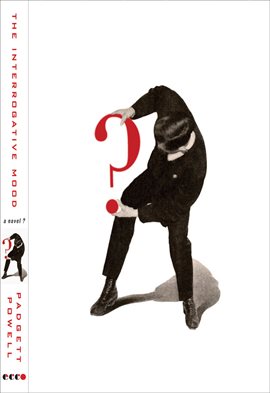 If you wanted a book told entirely in questions, then you'll love The Interrogative Mood: A Novel? by Padgett Powell.
Did you know there's a book written entirely in questions? How is that even possible? Is it a novel? It is? How does that work? How can a book that's just under 200 pages be written entirely in questions and not get boring? Have you ever heard of such a thing? Have you read it? Is it any good? Why are you still reading this instead of checking out the book? Doesn't that sound more interesting to you?
If you wanted a collection of stranger's secrets paired up with one-of-a-kind handmade postcard art, then you'll love PostSecret: Extraordinary Confessions of Ordinary Lives by Frank Warren.
PostSecret started in 2004 as a creative art project. People were encouraged (via flyers and blank postcards left scattered around the country) to decorate the postcards, write down their secrets, and send them along to Frank Warren. The movement completely exploded. Fifteen years later, PostSecret is still going strong. It ended up providing a perfect release for people who could now share their secrets anonymously, without fear of being exposed. This book is the first in a series of collections.