Don't you hate it when you read a really good book and think "Dang…I wish that there were more books like this? Well, if you ever had that experience while reading The Hound of the Baskervilles, then you're in luck! This is a suspenseful, engaging read that definitely left me wanting more. If you've had that same experience, then read on! And if you've never read Hound of the Baskervilles, then why not start with that and then check out the rest of the list? According to our friends at Novelist, this chilling mystery is plot-driven, fast-paced, suspenseful, and compelling! Perfect for a page-turning, edge-of-your-seat read!
The Hound of the Baskervilles is a chilling tale about murder and a family curse. Sir Hugo Baskerville was murdered one night upon the moor by what appeared to be a giant demonic hound. Years later, his descendent, Sir Henry Baskerville appears to be the next in line to fall prey to the curse. With Sherlock tied up with other business in London, his capable assistant, Dr. Watson is left to investigate the mysterious circumstances and find out who wants Sir Henry dead…and why.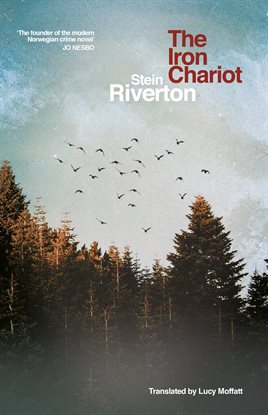 The Iron Chariot is heavy on suspense. Despite being written over 100 years ago, this title feels just as relatable and accessible today. This chilling Norwegian tale follows an unnamed narrator as his summer plans are interrupted by the death of his romantic rival, Blinde, who was found murdered just after the beautiful Hilde accepted his marriage proposal. And to make matters worse, our narrator was the last person to see him alive. Detective Asbjorn Krag is summoned from Kristiania to investigate the murder, and takes an unnerving interest in our protagonist. When left alone, however, the narrator starts having horrible visions of the dead man. And perhaps most unsettling, the rattling sound of an old iron "chariot" can be heard echoing across the plains, always a signal that tragedy is about to strike again.
This mystery is also fast-paced, suspenseful, and compelling, as well as highly atmospheric. And since it's only about 150 pages, it make for a quick read, too!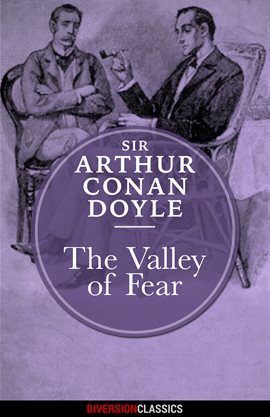 Is it cheating to include another Sherlock Holmes book on this list? Because even if it is, I'm going to do it anyway. Last year, I decided I was going to read all of the Sherlock Holmes stories and novels, starting with A Study in Scarlet and moving all the way down the list. The Valley of Fear was my favorite of the novels. Secret codes, murder, a hunted man, and a secret vendetta…this book has it all! I feel like it's not as well-known as Study in Scarlet or The Sign of Four, but this librarian recommends it more. And just like the other items on this list, this title is compelling, suspenseful, and plot-driven. It's an excellent read!
(I said that this was my favorite Sherlock novel). If you're curious about what my favorite Sherlock book in general is, that's His Last Bow).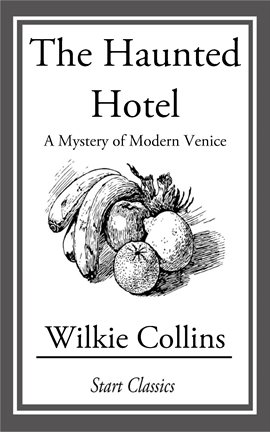 If you're interested in exploring early mystery writers, you have to check out Wilkie Collins. This author is known for such classics as The Woman in White, The Moonstone, and The Haunted Hotel. This creepy ghost story is another quick read (it's not even 300 pages!). When Countess Narona meets Agnes Lockwood (who was jilted by the Countess's fiance), she can't help but feel uneasy. But, as much as the two women attempt to put the past behind them, they can't seem to escape the pull of fate. Each finds herself drawn to the Palace Hotel in Venice, where their ghostly pasts threaten to converge upon them in ways neither woman could possibly have predicted. If you've been wanting to check out the writings of Collins, but aren't ready to commit to a bigger book like The Moonstone (500+ pages) or The Woman in White (600+ pages), then this is the one for you!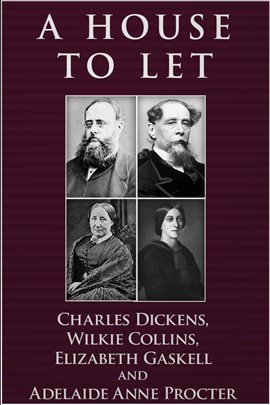 The authorship of A House to Let is usually attributed to Charles Dickens. But, the book was actually a joint effort between several different writers, and compiled by Charles Dickens. This all-star team of writers includes Wilkie Collins (see above), Elizabeth Gaskell, Adelaide Anne Procter, and of course, Dickens also added in his own contributions. The story is simple enough. Old Sophonisba is prescribed a change of scenery by her doctor and moves to London. There, she comes fascinated by the mysterious vacant house next door. Her servant Trottle and suitor Jarber (bitter rivals) begin competing to see who will be the first to discover the secret of the mysterious, empty house. But, the deeper they dig, the more shocking their discoveries.
This is the shortest item on our list (about 100 pages, or so). So, if you want something quick and creepy to read, this is the one I'd recommend!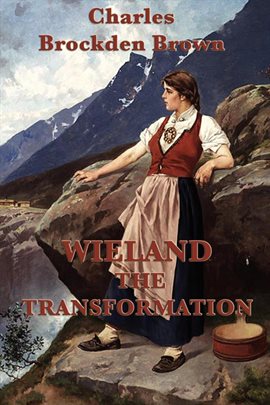 Let's wrap this list up with Wieland: The Transformation. This chilling tale is considered to be one of the first American Gothic novels. When you think of Gothic, the usual image that springs to mind includes creepy castles and crumbling mansions, usually in Germany, Italy, or England…not so much rural Pennsylvania. But, this chilling tale just might change your perception on that! Based on an actual case of a New York farmer who murdered his family, the novel employs Gothic devices and sensational elements such as spontaneous combustion, ventriloquism, and religious fanaticism.