Sometimes, I'll be talking to a friend of mine, and I'll say something like "I'm reading this really great book. It's about Barrack Obama and Joe Biden, but they solve mysteries together." And my friends stare at me in confusion. That's a thing? "Yeah, I tell them. And it's awesome!" So, that's what this list is. These are books that you probably didn't even know you wanted in your life. These are the ones that are fun to tell you friends about. It's Sherlock Holmes, but he's a wizard? Good stuff, man. I hope you find something here that tickles your fancy!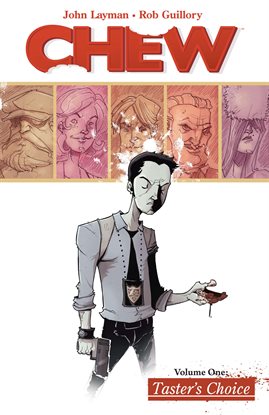 If you wanted a book with a detective who solves crimes by eating things (food, people, etc.) then you'll love Chew by John Layman and Rob Guillory.
Tony Chu is a Cibopath. That means that whenever he eats something, he knows all about it. So, if he eats an apple, he can tell you all about the farm where it was grown, the type of pesticides used, and even who harvested it. Or, if he eats a sausage, he knows….well, you get the idea. Tony uses his talents to solve crimes, sometimes by literally chomping on a corpse. In a world where chicken is illegal and the F.D.A. has its own police force, Chu is ready to take a (rather reluctant) bite out of crime!

If you wanted a book about an American girl at an English boarding school, who is being stalked by the ghost of Jack the Ripper, then you'll love The Name of the Star by Maureen Johnson.
The day Rory Deveaux arrives at her new London boarding school is the same day a series of brutal murders occur. To make matters worse, they totally mimic the horrible murders of Jack the Ripper from over 100 years before. As "Rippermania" spreads across the city, the police find themselves with no leads. But, Rory saw something terribly suspicious. But, when she tries to share what she found, it turns out that not only did no one else see the mysterious stranger, but no one else can see him. And now he's after Rory. But, how can she protect herself against a killer that only she can see?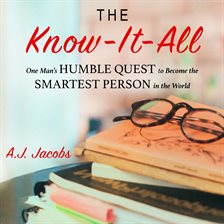 If you wanted the true story about a man who decided to read the entire Encyclopedia Britanica from A to Z, then you'll love The Know-It-All: One Man's Humble Quest to Become the Smartest Person in the World by A.J. Jacobs
A.J. Jacobs is one of my favorite authors when I want something smart, but also funny. Most of his books are based on challenges he's taken, whether he wants to become the healthiest he possibly can be, or in this case, the smartest. As Jacobs muddles through 33,000 pages worth of facts (some incredibly interesting and some less so), he regales the reader with some really interesting trivia. If you were looking for some knowledge to share with your friends at your next cocktail party, then this is the book for you!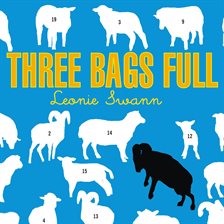 If you wanted a mystery where a flock of sheep have to solve the murder of their shepherd, then you'll love Three Bags Full by Leonie Swann.
A flock of sheep are horrified to realize that their beloved shepherd, George is dead. Nothing bad ever happens in the cozy little village of Glennkill, Ireland, but George is most definitely dead, and the spade pinning his corpse to the ground points to murder. Led by Miss Maple, the smartest sheep in Glennskill, this team of ovine investigators sets off to discover who in their small town could have wanted to kill George. Was it Ham, the butcher? The mysterious newcomer, Rebecca? Rival shepherd Gabriel? Or the sinister Fr. Will?
If you wanted a hilariously twisted retelling of classic fairy tales (with awesomely unorthodox illustrations), then you'll love The Stinky Cheese Man and Other Fairly Stupid Tales by John Scieszka and Lane Smith.
This was one of my favorite books as a kid! Each chapter is a weird retelling of a fairy tale, all pulled together into one cohesive, ongoing story. Inside, you'll find such gems as Little Red Running Shorts, The Really Ugly Duckling, and The Princess and the Bowling Ball. Lane Smith's illustrations are so original, and the book as a whole is just a lot of fun to read.