Jason is one of my favorite cartoonists. His art is instantly recognizable, and his stories are so unique. This Norwegian cartoonist has quite the collection of titles under his belt, and all of them are so incredibly different from each other. Today, I thought I'd go over just a few of my favorites.
What I Did is a collection of three stories by Jason: Hey, Wait…, Sshhhh!, and The Iron Wagon (a thrilling adaptation of the great Norwegian crime novel, The Iron Chariot). This is a great introduction to Jason's work, as you can sample several different types of stories. Hey, Wait… has a real melancholy feel and Sshhhh! is told completely without words. I have to say, however, that my favorite in the collection (and the main reason I'm recommending it!) was The Iron Wagon. It's an excellent tale of suspense.
Coincidentally, if you enjoyed that story, I also recommend checking out The Iron Chariot, which is also available on Hoopla.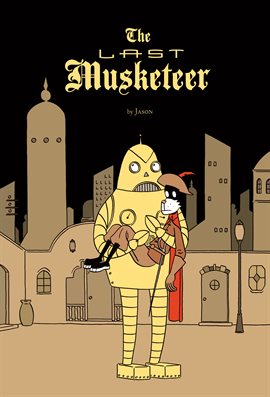 The Last Musketeer is a fascinating alternate-history story. Athos (of Three Musketeers' fame) is still alive and well and living in modern-day France. Life is incredibly dull, however, as this former hero is now a washed-up panhandler. When alien invaders threaten Earth, Athos finally has a chance to prove his worth and protect his country. But, his plan to stop the invasion goes south, when after forcing an alien hostage to take him to their home planet, he's captured by the Martian emperor's soldiers and thrown into prison. Will Athos be able to save the Earth (and most importantly, France)? Not without the help of a few unlikely allies, including the Martian princess!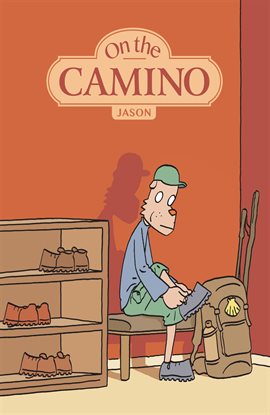 Jason does non-fiction, too! On the Camino is actually his memoir. When the author turned 50, he decided to celebrate by walking the Camino de Santiago (or, The Way of St. James), a 500 mile pilgrimage route in Spain. Jason talks about his experiences, the loneliness, the introspection, and the new friends he makes along the way. It's a real deviation from Jason's other work, but a leisurely, interesting, read that's hard to put down.
If you enjoyed this read and wanted to learn more about the Camino, consider checking out the the movie The Way with Martin Sheen and Emilio Estevez.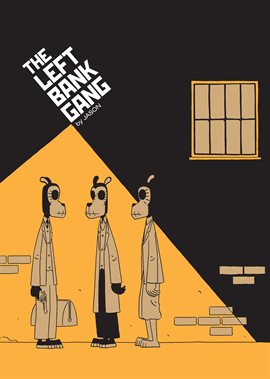 In the 1920s, a group of American writers lived and worked together in Paris. This group included Ernest Hemingway, James Joyce, Gertrude Stein, F. Scott Fitzgerald, and Ezra Pound. Jason takes those events and turns them on their heads. The Left Bank Gang is the story of a group of disillusioned cartoonists living in Paris in the 1920s. Destitute and desperate, Hemingway suggests that the group pull off a heist, and recruits Joyce, Pound, and Fitzgerald to join him. Of course, like any good heist, things do not go according to plan. Secrets, betrayals and more abound in this fast-paced, suspenseful read.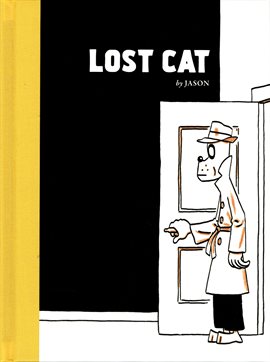 Lost Cat starts with just that–a lost cat. When a hardened private eye discovers a lost cat and brings it back to it's owner, his whole life changes, as he falls head over heals for the mysterious bookstore owner who was looking for it. The two have a lot in common, and hit it off so well that they agree to go out sometime. But, she never shows up for the date. And no one knows where she is. Despite all his best attempts to find out, the trail is completely cold. Despite getting caught up in a new case, the PI soon realizes that he can't let this one go. What happens when you find the perfect person for you? And then what happens when they vanish without a trace?