During this time of pandemic, I'm sure that the last thing you want to read about is a plague. But, if you're feeling morbidly-minded and want to read about people living as best they can in a time of great sickness and uncertainty, then these books are for you! Who knows? It might just be a good reminder that we're not alone in all this.
In the wake of a terrible plague known as "The Laughter", Cape Town, South Africa (now "Sick City") is in full locked-down quarantine. Unable to leave, the residents are forced under an oppressive set of rules: masks and gloves must be worn at all times, no laughter, daily health checks and questionable injections. Failure to comply can result in heavy fines–or worse. The book follows a diverse cast of characters: Faith, a blue-haired corpse collector and truthologist; Sans, a limping conman who deals in human hair; Tomorrow, a young orphan whose baby brother was kidnapped; a sin-eater; a hyena man; a cult that claims to cure the disease; and more. The Down Days is a twisting, turning, trippy adventure through a sick, sick city.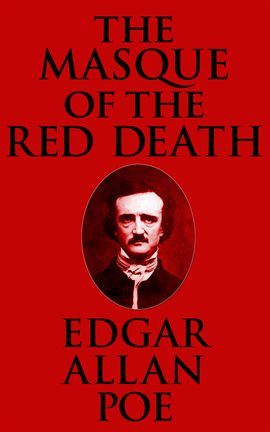 No one does scary quite like Poe! The Masque of the Red Death is a terrifying tale of a gruesome plague that causes profuse bleeding and death within half an hour. While his people are getting sick and dying, Prince Prospero decides to host a lavish party, and invite all of his friends. The party goes on for months and the doors are all locked so that no one can get in or out. But, as the revelers continue to enjoy themselves in spite of the suffering outside, a mysterious stranger with a skull for a face appears at the party, and the prince and his guests soon learn that no one can escape the plague.
Robert Neville's life is in desperate danger. A horrifying, highly contagious plague has mutated everyone in the world (except him!) into vampires, terrifying creatures bent on consuming him. By day, he hunts the monsters, destroying them while they sleep. At night, the hunter becomes the hunted, and Robert barricades himself in his home and prays for dawn. I am Legend is a chilling tale that has been terrifying readers since it was first published in 1954.
If you enjoyed this book, consider checking out one of the many film adaptations, such as The Last Man on Earth, Omega Man, and I am Legend.
On the same night that famous Shakespearean actor Arthur Leander dies on stage during a production of King Lear, a horrible plague spreads across the world, killing many and plunging the world into lawless chaos. This story is made of intertwining threads from the lives of multiple characters: Arthur Leander; Jeevan Chaudhary, the EMT to tries to save him; Kirsten, a young girl in the audience who witnesses the whole thing. Jumping back and forth from Leander's past to the post-apocalyptic future where Kirsten now lives as a member of a travelling acting troupe known as Travelling Symphony, Station Eleven is a beautiful and sweeping tale of stretching across decades and lifetimes.
The Dog Stars is the story of Hig, one of the only survivors of a terrible flu epidemic. His wife is gone, his friends are dead, and Hig lives in an abandoned airplane hanger with just his dog Jasper, and a surly gunman, Bangley for company. His only escape is the old 1956 Cessna he flies around the airfield when he wants to forget. But, when a random transmission comes through the plane's radio, Hig feels a spark of hope. Perhaps there is still life outside of the airport, so he takes a risk and passes the point of no return: jumping aboard his plane and flying out far enough where he knows he will not have the fuel to come back, filled with hope that there might be something, anything out there that is better than this.