Film Recommendations for Young Adults: Musicals
In our last Queue It Up! post, we took a look at Police Reform documentaries. Today, we're going to lighten the mood a bit with some Musical recommendations.
So, before you watch Hamilton for the 5th time, expand your musical film knowledge with some of these titles.
The Classics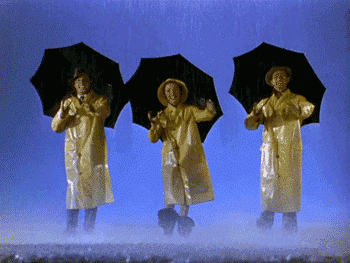 Singin' in the Rain (1952) is the starting point for anyone just getting into musicals because it tells the story of the birth of the genre with great songs, unbelievable dance numbers and a lot of humor. The film follows a silent film production company and cast as they make a difficult transition from the silent film era to the sound film era. Spoiler alert: it doesn't go smoothly and hi-jinks ensue.
Watch the Trailer / Place a Hold
West Side Story (1961) is a groundbreaking work of choreography on film. This is a Romeo & Juliet inspired story of two teens from rival gangs that fall in love – all set in the streets of late 1950's New York City. Some aspects of this film haven't aged…lets say, gracefully, but the talent on screen is undeniable.
Plus, there is also a remake coming out at the end of 2020, so see the original first.
Watch the Trailer / Place a Hold
The Wiz (1978) follows a 24-year-old kindergarten teacher Dorothy (played by the always stellar Diana Ross), born, raised, and still working in Harlem. When she gets caught in a snowstorm while chasing her dog Toto (starting to sound familiar?), they're transported to the mysterious Land of Oz.
Yes, this film is an adaptation of "The Wizard of Oz" that tries to capture the essence of the African-American experience. The film uses the best special effects available at the time (1979) to turn NYC into the Land of Oz. Prepare to roll your eyes at some of them. But the songs, choreography and costumes are still impressive.
Watch the Trailer / Place a Hold
The Rocky Horror Picture Show (1975) is a 'you have to see it to believe it' kind of film. Here's the plot; a young newlywed couple, Brad & Janet, are stranded on their way to visit an ex-tutor. They find shelter at the estate of Dr. Frank-N-Furter during an annual Transylvanian Convention where the Doctor is about to unveil his most daring creation: the ultimate male – Rocky Horror.
There's a wise-cracking butler, chorus lines of Transylvanian's, an unfrozen-motorcycle-riding-rock & roller, aliens and UFO's. Oh, and the songs are so catchy that you'll be humming them for days. This film has played at midnight shows in theaters since it came out in 1975, a true cult film.
Watch the Trailer / Place a Hold
Modern Musicals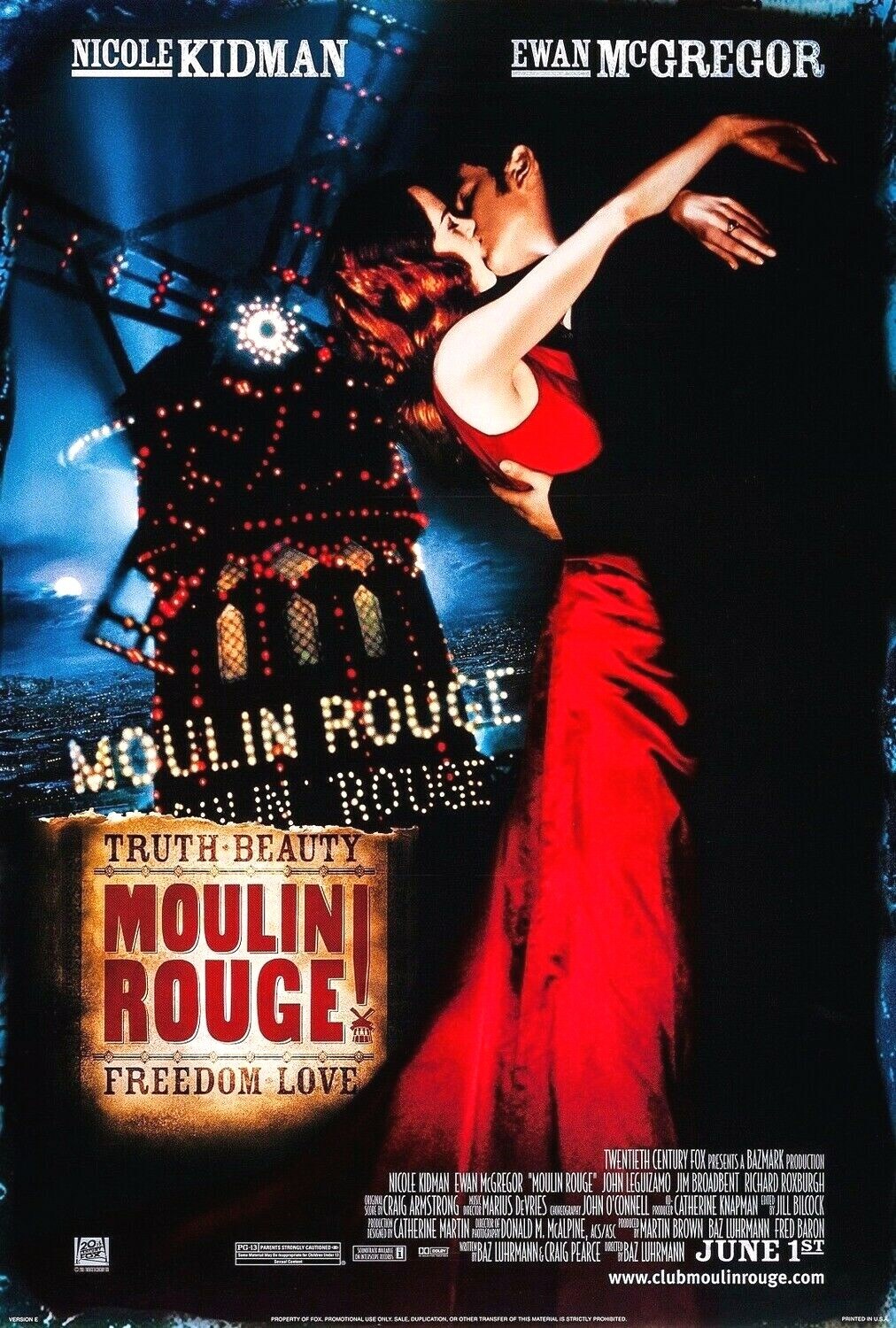 Moulin Rouge! (2001) is set in the year 1899, but uses songs from Nirvana, David Bowie, Lil' Kim, Elton John and Christina Aguilera to tell this love story set in the Bohemian world of the famed Paris nightclub. Christian has come to Paris to pursue a career as a writer and quickly falls in love with the star courtesan of the Moulin Rouge club, Satine. A dangerous love triangle ensues as Satine and Christian attempt to fight all odds to stay together.
Watch the Trailer / Place a Hold
Rent (2005) is a modern retelling of Giacomo Puccini's opera La Bohème. Instead of 1830's Paris, Johnathan Larson set this rock musical in NYC's East Village. We follow multiple characters struggling with life, love and AIDS as they strive for true artistic expression. This film version brought back almost all of the original Broadway cast, but if you prefer the Hamilton treatment – WPPL also has a version of Rent that was filmed live on Broadway (place a hold on that one here).
Watch the Trailer / Place a Hold
Dreamgirls (2006) takes the tried and true format of the rags to riches story and places it in the 1960's R&B music scene in Detroit. A young trio of female singers, the Dreamettes, land a job as backup singers before their own star begins to rise.
This musical provides an interesting look at the bonds of friendship and how life in the spotlight can strain those bonds. It also recreates the classic Motown sound, look and feel. You may want to grab the soundtrack as well as the film.
Watch the Trailer / Place a Hold
La La Land (2016) tells the story of an aspiring actress who serves lattes to movie stars on the studio lot in between her own auditions. She meets a young jazz musician who is just scraping by playing cocktail-party gigs in dingy bars. As their relationship blossoms, so do their respective careers. As their individual successes mount, they are faced with decisions that may fray their fragile love affair.
If that doesn't hook you, try watching the opening sequence (here) that was shot in one take on the highway in LA. Keep and eye out for the use of red, blue and yellow throughout the 5 minutes shot. This film also won 6 Oscars.