Today is International Non-Binary People's Day!
What is a Non-Binary person? Non-binary tends to be an umbrella term used for those who do not fit into male/female gender binary. There's no one way to be or appear non-binary. Some non-binary people align more towards one gender, some have traits of multiple genders, some appear "gender neutral," and some fluctuate in their presentation.
Historically, non-binary genders are not a new thing. Many cultures have recognized identities outside of the Western gender binary for centuries. One example are the two-spirit, a Native American third gender. In some cultures, non-binary people are considered sacred.
In America, non-binary individuals are still pushing for legal recognition and visibility. Here are some books and movies that portray and teach us about non-binary characters.
I wish you all the best by Mason Deaver

Written by a non-binary author, I wish you all the best is a coming-of-age story about the main character Ben realizing they are non-binary.

Place a hold
Gender Queer by Maia Kobabe

Gender Queer is an informative biographical graphic novel about Maia Kobabe and eir discovery of what it means to em to be both non-binary and asexual.

Place a hold
Beyond binary : genderqueer and sexually fluid speculative fiction by Brit Mandelo

In these stories, Mandelo uses speculative fiction as a way to explore gender identity. The stories in their collection range from realistic to otherwordly.

Place a hold
She/he/they/me : the great exploration of the different paths that make you you by Robin Ryle

This nonfiction book explores the multitudes of possibilities for gender identities, cultural influences, and historical contexts of gender.
Gender: a graphic guide by Meg-John Barker

This informative graphic novel not only explores the variances of gender, but how socio-economic status, disability, sexuality, and race intersect and can affect gender.

Place a hold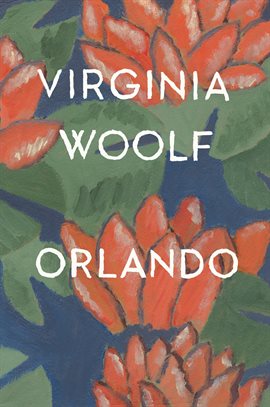 Orlando by Virginia Woolf

While not having the terminology of "non-binary," Woolf's character Orlando is described in this fictional biography as both male and female.

Read the eBook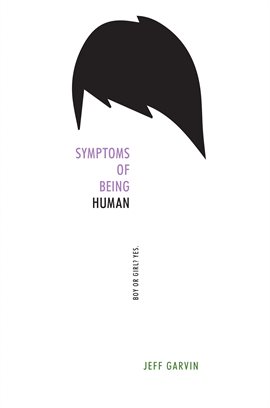 Symptoms Of Being Human by Jeff Garvin

This YA novel follows the main character Riley, who is coming to terms with what it means to be gender fluid in a narrow-minded town. Riley starts an anonymous blog, but worries at the risk of their identity to be discovered.

Read the eBook
Listen to the audiobook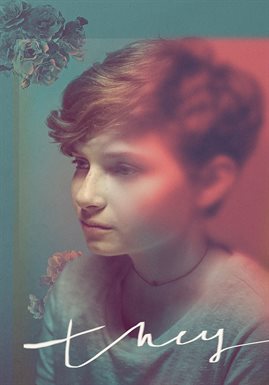 They

They is a movie about 14-year-old J, who uses they/them pronouns and is trying to decide whether or not to transition.

Watch on Hoopla
Steven Universe

Steven Universe is a groundbreaking Cartoon Network show that not only contains diverse and 3-dimensional characters, but multiple characters in the show exist beyond gender binaries. Steven Universe is enjoyable to audiences of all ages.
Billions

The TV show Billions depicted the first non-binary character on an American television series, played by the non-binary actor Asia Kate Dillon.

Place a hold