Ah, summer…This time of year always makes me think of the ocean. My favorite vacation destination is someplace warm with plenty of sand and beautiful water. Since COVID has nixed my plans for a tropical getaway, I thought it would be fun to turn to literature instead. Those of you who read my blog posts know that there are two things I absolutely love: classics and horror. We'll be (mostly) avoiding horror on this list, however, and just focus on the classics. Here's a list of classic titles that are set either on a tropical island or at sea. Despite the frustration of being stuck at home, I'm willing to bet that most of us would much rather be land-locked than have to deal with the adventures in some of these stories!
Moby-Dick is probably the ultimate voyage-at-sea novel. This hefty tome is the story of Ishmael, a young sailor who sets out to seek his fortune on a whaling vessel on the high seas. The ship's captain, Ahab, is driven to madness by his quest for revenge against the great white whale, Moby-Dick, who took Ahab's leg in the last time they had met. This powerful tale might seem a bit daunting to some readers (clocking in at over 600 pages), so allow me to recommend the Compact Edition, Moby-Dick in Half the Time, which manages to tell the story in a modest 300 or so pages instead.
Looking for more? Consider trying one of these other tales of the sea by Melville: Billy Budd or Typee.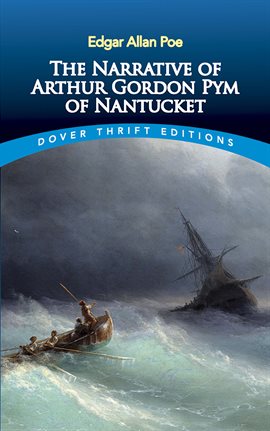 The Narrative of Arthur Gordon Pym is the only full-length novel by Edgar Allan Poe. Arthur Pym is a stowaway onboard the ship Grampus, where he encounters all manner of dangers, including mutiny, shipwreck, and even cannibalism, before he's rescued by the crew of the Jane Guy. But, the adventure doesn't stop there, as Pym and his newfound friend Dirk Peters make their way towards the South Pole. While this classic tale might not sound like your usual Poe fare, rest assured that is still has the chilling touch of the master of horror.
Robert Louis Stevenson is probably best well-known for his classic adventure of the high seas about a certain one-legged pirate named Long John Silver. However, I'm rather partial to Kidnapped. Orphaned David Balfour learns that he comes from a rich family, and is the heir to a fortune. But, his greedy uncle has David kidnapped by a group of sailors with the intention of selling him into slavery in America. He's rescued by Alan Breck Stewart, a passionate Jacobite, and two form an unorthodox, but enduring friendship.
If you enjoyed this novel, consider checking out the sequel, David Balfour or Stevenson's other tale of the high seas, Treasure Island.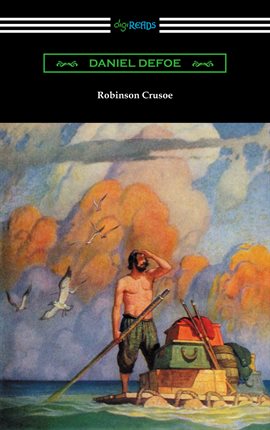 Robinson Crusoe is your classic shipwreck story. British sailor Crusoe is stranded on a deserted island with no hope of rescue. He chronicles his new life in his journal, talking about everything from making his own clothes and finding food, to fighting off cannibals and mutineers with the help of his newfound friend, Friday, one of the island's natives. Considered by many to be the first novel in English, this classic tale of survival is not one to miss!
If you enjoyed this book, consider another story of shipwreck and survival: The Swiss Family Robinson.
We'll wrap up this list with perhaps the most fantastic* tale yet. 20,000 Leagues Under the Sea is a fascinating deep-sea voyage. When a monster threatens international trade routes, oceanographer Pierre Aronnax and his assistant Conseil join up with an expedition to destroy it. However, when Aronnax, Conseil, and harpooner Ned Land are thrown overboard, the trio discover that the "monster" is not really a monster at all, but a futuristic submarine, piloted by the mysterious Captain Nemo.
If you liked this tale of adventure, consider trying Journey to the Center of the Earth or The Mysterious Island, both of which are also by Verne.
*Fantastic here means relating to fantasy, as opposed to saying that this book is better than the others on the list, since they're all excellent!