When it comes to big names in mystery writing, Agatha Christie is at the top of the list. And that's not without reason, either. This brilliant writer has produced 70+ finely crafted mysteries across multiple series. Today, we'll be taking a look at some of those titles, with suggestions for where to start in each series. Christie has also written quite a few stand-alone titles. I'll give you a selection of those, too!

Murder at the Vicarage starts off Christie's Miss Marple series. In this story, busybody Jane Marple investigates the death of a vicar–in his own office in St. Mary Mead. But, the intrigue doesn't stop there. Soon, Colonel Protheroe, the most detested man in town, is also found dead–shot through the head in the late vicar's study!
If you liked what you read, consider the next book in the series: The Body in the Library.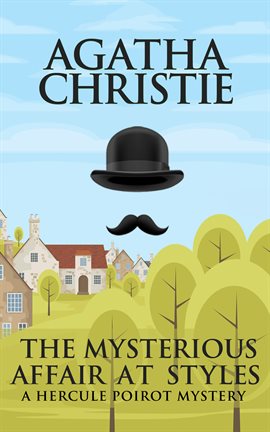 The Mysterious Affair at Styles launches perhaps Christie's most popular series, the Hercule Poirot mysteries. Poirot is a Belgian police detective, who masterfully solves crimes which seem impossible. In this first adventure, Poirot investigates the murder of the wealthy Emily Inglethorpe, whose murderer appears to have mysteriously escaped from her locked room.
If you liked this book, then consider the next in the series: Murder on the Links.
My Introduction to Christie came through And Then There Were None, a chilling stand-alone novel. Ten strangers are invited out to a little island off the coast of Devon. All accept, despite not knowing their host, an eccentric millionaire. However, once the group is assembled, the host does not appear. But, it soon comes to light that each of the group has been invited because of a dark secret, and each has been marked to die. A seemingly innocent rhyme posted in the house soon reveals how each guest will meet their end–in a series of progressively gruesome ways.
If you liked this book, consider trying Witness for the Prosecution and Other Stories.