Did you know that you can check out e-books and e-movies for free with your library card on Hoopla? Check out these fun movie versions of popular picture books, all available on Hoopla!


Giraffes Can't Dance by Giles Andreae
Gerald the giraffe longs to dance like everyone else, but his legs are too skinny, and he just can't seem to get it right. At the Jungle Dance, all the other animals make fun of him, and he almost believes he is a failure, until one friend's encouragement shows him how his uniqueness can make him the best dancer of all.







Creepy Carrots by Aaron Reynolds
In this hilarious picture book, The Twilight Zone comes to the carrot patch as a rabbit fears his favorite treats are out to get him.










How to Catch a Unicorn by Adam Wallace
Filled with zany traps and lots of rainbow unicorn fun, this chaotic chase centers around one of the most elusive mythical creatures ever-the unicorn! Can YOU help catch it?








Don't let the Pigeon Stay Up Late by Mo Willems
It's getting dark out, but one stubborn Pigeon is NOT going to bed! Children will love this interactive bedtime romp, which puts readers back in the driver's seat, deflecting Pigeon's sly trickery as he tries to escape his inevitable bedtime. Will you let him stay up late?






Dragons Love Tacos by Adam Rubin
Dragons love tacos. They love chicken tacos, beef tacos, great big tacos, and teeny tiny tacos. So if you want to lure a bunch of dragons to your party, you should definitely serve tacos. Buckets and buckets of tacos. Unfortunately, where there are tacos, there is also salsa. And if a dragon accidentally eats spicy salsa…oh, boy. You're in red-hot trouble. The award-winning team behind Those Darn Squirrels! has created an unforgettable, laugh-until-salsa-comes-out-of-your-nose tale of new friends and the perfect snack.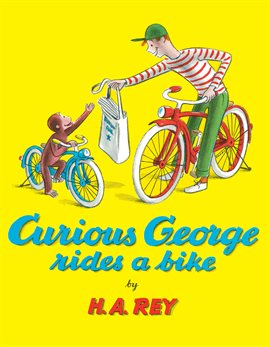 Curious George Rides a Bike by H.A. Rey
Fans of the ingenious little monkey will not be disappointed as he embarks on a wild series of adventures in a traveling circus.








Diary of a Fly by Doreen Cronin

The day to day existence of a little fly that wants to be a superhero and is not afraid to dream really big.









Hi! Fly Guy by Tedd Arnold
Join Buzz as he searches for a smart animal to take to The Amazing Pet Show. His father says flies can't be pets, but Fly Guy is not your ordinary fly!Includes an interview with author, Tedd Arnold.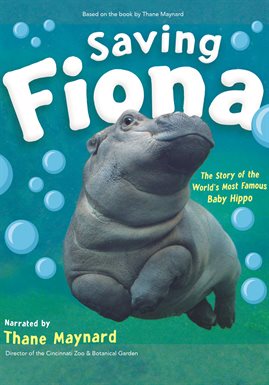 Saving Fiona by Thane Maynard
On a cold January day in 2017, nearly two months before due date, Nile hippopotamus Bibi gave her keepers at the Cincinnati Zoo & Botanical Garden a big surprise: a tiny newborn hippo, no bigger than a football. The first premature hippo born and raised in captivity, baby Fiona was an underdog from the start.
I Want My Hat Back by Daniel Pinkwater
Bear's hat is gone. None of the animals have seen it. He is starting to become despondent, until his memory is sparked by a deer who asks just the right question. Narrated by Daniel Pinkwater. Includes an interview with Jon Klassen. A co-production of Bigfott Studios and Weston Woods Studios.