I'll admit this right up front…I'm not much of a Fantasy reader. I've enjoyed many titles from the genre, but would not list it among my favorites. However, there are a handful of Fantasy writers that I just can't get enough of. And Walter Moers is definitely one of them.
Moers somehow manages to write books for adults that are both whimsical and rather dark. Characters get themselves into horrible situations. People die. And yet, there is something deeply beautiful and thought provoking about the misadventures. Reading Moers is like nothing else. Did I mention that there are illustrations? And they are done by the author, no less!
The stories get a little meta, too. John Brownjohn translates Moers' work from German to English. But, according to Moers, he is also translating the stories–from Zamonian to German. (In case you're wondering what the heck Zamonian is, that would be the language of the world in which most of the stories are set–the continent of Zamonia).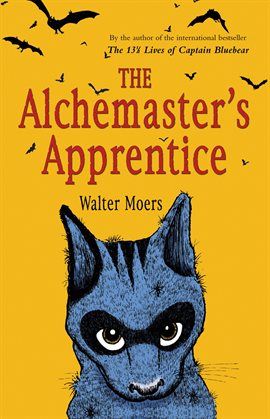 So, where do you begin? Well, let's start with my personal favorite. I've read The Alchemaster's Apprentice at least three times (which, if you have a to-read list as long as mine, you'd understand that this is a pretty big deal). This is the story of Echo, a Crat living in the sickest town in the entire world. Now, a Crat is not a cat. They look similar, but the big difference is that a Crat can speak any language, and has two livers. (Also, their fat is very useful in certain alchemical procedures, but more on that later). When we meet Echo, he's half-dead from starvation after his mistress dies. He's soon discovered by the town Alchemaster, Ghoolian, who offers him a terrible deal. Ghoolian will take care of Echo, feeding him and teaching him all his secrets, until the next full moon. At that point, he'll kill the fattened Crat and extract his fat for his alchemical experiment. Of course, Echo is also welcome to die in the gutter. The choice is his.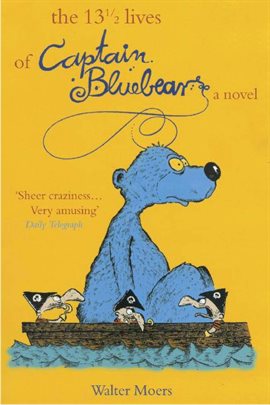 My first experience with Moers was The 13 1/2 Lives of Captain Bluebear. As everyone knows, a Bluebear has 27 lives. And our narrator, a Bluebear himself, has generously agreed to share the story of 13 1/2 of those lives with us. Hear tales of minipirates, spiderwitches, the mountain maggot, and a whole host of other terrifying creatures and ordeals. The whole thing makes for a very entertaining story.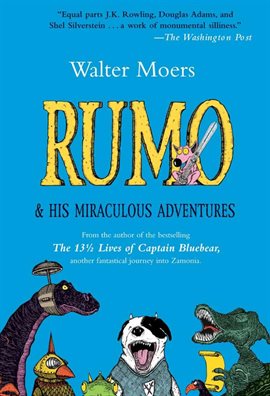 And if you enjoyed this book, I recommend checking out the sequel, Rumo and His Miraculous Adventures. While you can certainly read this on its own, I suggest that you use it as a follow-up to Bluebear. This book is about Rumo, a minor character in Bluebear's adventures. The story follows what lead up to the pair's meeting, and what happened afterwards.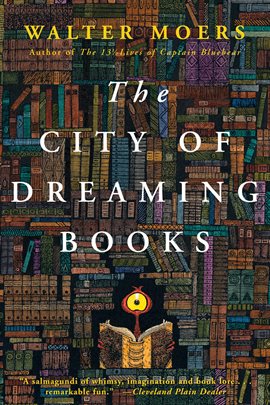 In The City of Dreaming Books, intrepid author Optimus Yarnspinner, finds his way into the most peculiar city of all. The City of Dreaming Books is a reader's dream come true, almost like a giant second-hand bookstore. However, not all dreams are good dreams, and when Yarnspinner falls into the clutches of the city's evil genius,  Pfistomel Smyke, he finds himself trapped in the catacombs under the city, where reading books is actually incredibly dangerous.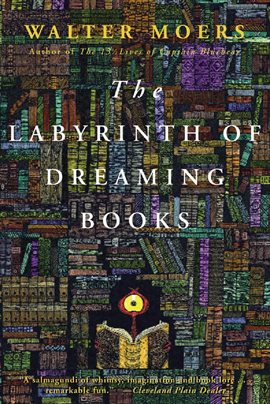 The Labyrinth of Dreaming Books (sequel to City) follows Hildegunst von Mythenmetz, Zamonia's greatest writer, who is called back to the City of Dreaming books to solve a mystery. The city has been rebuilt since his last adventure there, and there are many strange and exciting adventures awaiting him, including the shadowy "Invisible Theater".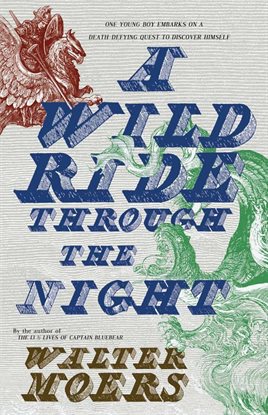 And I think we'll wrap this list up with a title that is NOT part of the Zamonia series. A Wild Ride Through the Night is the story of Gustave, a young boy who wants to be an artist. But, when a disaster at sea leaves him in the uncompromising hands of death, Gustave is given a choice. He can either give up the ghost or take on a series of six impossible tasks with the possibility of a second chance at life.