All of the following book recommendations are available on Hoopla using your WPPL card! If you don't already have a card, visit our website to apply for a digital-use only card. These titles are most appropriate for grades 7+. Now on to the fun part: THE BOOKS!
With the Fire On High is a dazzling novel in prose about a girl, named Emoni, with the talent and drive to feed the soul that keeps her fire burning bright by none other than the New York Times bestselling author of The Poet X, Elizabeth Acevedo.
Emoni has had to make some very tough decisions ever since becoming pregnant her freshman year and ending up needing to care for both her daughter and her abuela. The only place she can let go is in the kitchen cooking up new recipes even though she can't even be in the culinary arts class at school because of all her responsibilities. She dreams of working as a chef after graduation and, despite knowing the time and energy involved, Emoni soon realizes her only choice is to let her talent break free.
Have you already read this one? Try Let Me Hear A Rhyme by Tiffany D. Jackson or the Ms. Marvel comics series by G. Willow Wilson.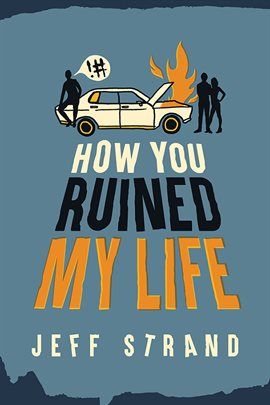 How You Ruined My Life by Jeff Strand is a rollicking comedy for all those who like to pull a good prank. Rod's life is pretty awesome. His band has a standing gig every Monday night and he's got a great girlfriend but when his rich cousin Blake moves in, his life is basically ruined. Between Blake's ridiculous pranks and Rod's increasing paranoia, this semester might be the cousins' most memorable yet. That is, if their hijinks don't kill them first!
Other reads for male protagonists include: Game Changer by Tommy Greenwald, The Rest of Us Just Live Here by Patrick Ness, or Dear Life You Suck by Scott Blagden.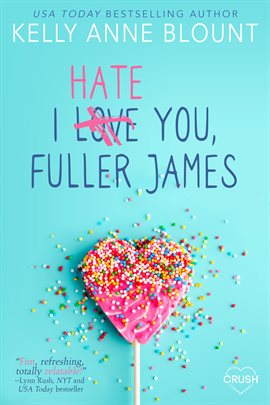 This one by Kelly Anne Blount, is for all the romance fans out there especially if you like a super quick, feel-good read with light comedy: I hate you, Fuller James.
There is a lot to hate about Fuller James. Things like his floppy hair, lopsided grin, laughing blue eyes. Also that he's the most popular guy in school and she's still the girl who sneezed and spit out her retainer on someone at a middle school dance. Our heroine must tutor Fuller James in order to keep him on the winning basketball team and she will soon have to figure out what to do when she realizes she doesn't really hate Fuller James, not even a little bit, not even at all.
Other romances available on hoopla you might enjoy are: Eyes on Me by Rachel Harris, The Bookworm Crush by Lisa Brown Roberts, or Announcing Trouble by Amy Fellner Dominy.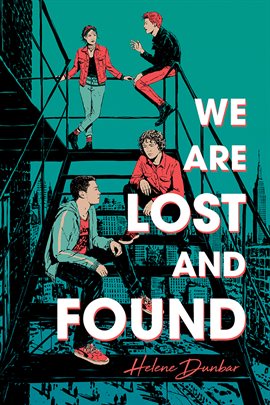 If you prefer to add an LGBTQ component to your reading, We Are Lost and Found by Helene Dunbar is a poignant, heartbreaking and uplifting story about three friends coming of age in the 1980s as they struggle to forge their own paths in the face of the unknown. Michael spends his time with his best friends at The Echo, trying to forget his brother was kicked out of the house for being gay, the pressures of school and the looming threat of AIDS, a disease everyone is talking about but no one understands. Michael will eventually have to decide what risks he is willing to take to be true to himself. Other titles you can read right now include The Upside of Unrequited by Becki Albertalli, Dress Codes for Small Towns by Courtney Stevens, or They Both Die at the End by Adam Silvera.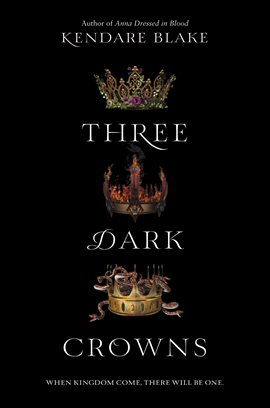 For fantasy fans out there – Three Dark Crowns by Kendare Blake is for you! In every generation on the island of Fennbirn a set of triplets is born, all equal heirs to the crown and each possessor of a coveted magic. But becoming the Queen Crowned is a fight to the death for the sisters and the night the sisters turn sixteen, the battle begins. The last queen standing gets the crown. Read this one if you like: Grave Mercy by Robin LaFevers, Revenge of the Witch by Joseph Delaney or Last Things by Jacqueline West.
Happy Reading!