Are you one of the frightened?  Are you looking for something to tingle your spine and fill you with dread?  Or at least, something that's fun-scary instead of scary-scary?  Well, we have three excellent suggestions for you today!  Each of these titles (which can be found on Hoopla) are audio productions (think radio-plays) that are sure to send a shiver down your spine!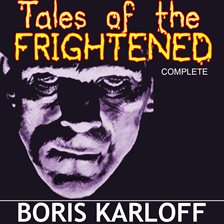 When you think of classic horror, Boris Karloff is usually a name that comes to mind.  Besides having a real physical presence onscreen, Karloff has an amazing, unmistakable voice.  This atmospheric collection is practically guaranteed to send a shiver down your spine.  The stories themselves are rarely gruesome or too scary, but they have just the right amount of thrills and chills.  The best (or worst) part of the collection is that it's just over an hour—making it perfect listening when you don't have a lot of time to spare for scares.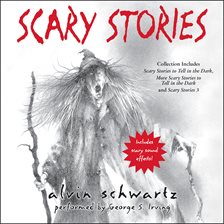 When I was a kid, reading Scary Stories to Tell in the Dark was the best way to prove to the entire class that you were not a chicken.  These terrifying tales, collected by American Folklorist Alvin Schwartz, are some of the very best that I've ever read.  Each is short and creepy, with just the right amount of scares.  The audio collection contains tales from all three of the books in the series, but unfortunately, does not include them all.  However, you'll be treated to some of the best!  Adult listeners might find George Irving's narration to be a little too campy, but he's just right for younger listeners, who will be scared right out of their socks!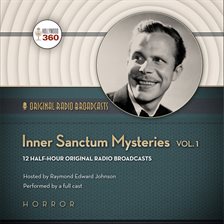 This collection contains plenty of terrifying tales, this time from the Inner Sanctum series. Like Tales of the Frightened, these stories are chock full of ghosts, murderers, and lunatics. Enjoy excerpts from this classic radio show in the comfort of your own home…surrounded by people…with the lights on…
If you enjoyed this collection, consider also checking out Volume 2 and Volume 3.