April is Autism Acceptance Month! To celebrate, check out some of the eBooks and audiobooks below featuring autistic characters, authors, or information. You will need your library card number to check out items on Overdrive and Hoopla. If you don't have a library card, you can sign up online for one here.
---
Welcome to the Autistic Community
by the Autistic Self Advocacy Network

This is a great introduction to understanding autism and advocacy. This title is the only book on this list that does not require a library card, as it is hosted online and available to read or download through the ASAN website.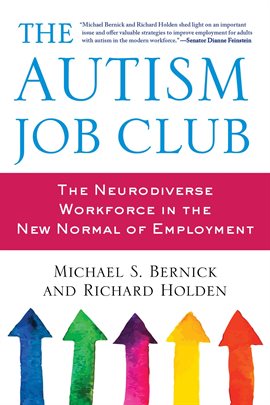 The Autism Job Club
by Michael Bernick, Richard Holden
The Autism Job Club is a great resource for autistic people, advocates, and employers to help lower the percentage of autistic people who are unemployed.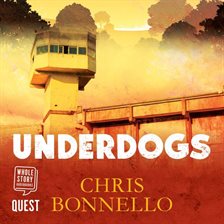 Underdogs
by Chris Bonnello
This is a fiction novel based in a war-torn futuristic Britain, where a band of misfits may be the only ones able to save the country. Bonnello, autistic advocate and founder of the Autistic Not Weird website, creates realistic narratives of autistic and neurodiverse characters.
New Ways of Understanding Autism
by Brigitte Harrisson, Lise St-Charles
In New Ways of Understanding Autism, Harrison and St-Charles focus on putting the needs of autistic people first. Discussed are changes in the scientific definitions of autism, as well as first-hand experiences of autistic people.
The Reason I Jump
by Naoki Higashida
13-year-old Naoki Higashida invites you to take a look inside his autistic mind, offering answers to common questions about autistic people.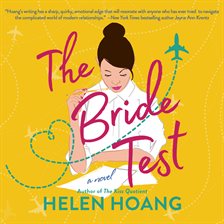 The Bride Test
by Helen Hoang
The Bride Test is a novel that explores how growth and love affect the main character, Khai Diep. Khai is an autistic man, self-described as "unfeeling," but as we journey through the story, feelings are not always shown in a typical way.
Read the eBook
Listen to the audiobook
The Speed of Dark
by Elizabeth Moon
The Speed of Dark is a science fiction novel that explores the questions of genetic scientific advances, ethics, and what "normal" is. Lou, the main character, is forced to face the existential questions many autistic people battle: "Would I change? Who would I be if I were not autistic?"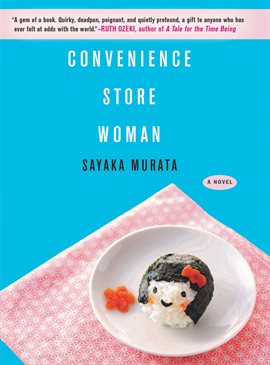 Convenience Store Woman
by Sayaka Murata
Convenience Store Woman is a realistic fiction novel that follows Keiko, an autistic woman who enjoys her life and work at a local convenience store. When Keiko is faced with the pressure and criticism of others, she has to question her place in life, and whether others can dictate that.
Read the eBook
Listen to the audiobook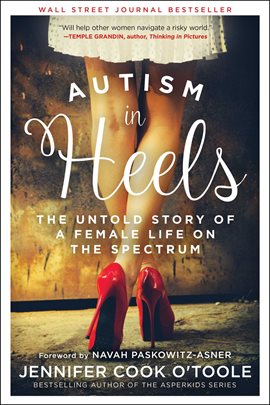 Autism in Heels
by Jennifer Cook O'Toole
O'Toole explores the differences in how women and girls experience autism, and how many women "fall under the radar" for years before getting diagnosed. She also debunks many of the stereotypes associated with the word "autism."
Read the eBook
Listen to the audiobook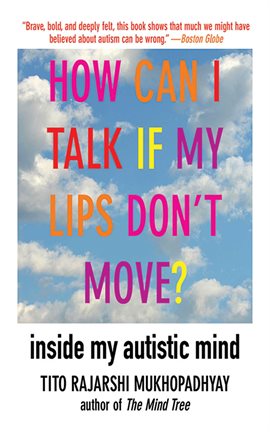 How Can I Talk If My Lips Don't Move?
by Tito Rajarshi Mukhopadhyay
How Can I Talk If My Lips Don't Move? explores the unique perspective of Rajarshi Mukhopadhyay, who is non-verbal. This book shows us that communication goes beyond talking, and that what we see at face value is not all there is to a person.
Look Me in the Eye
by John Elder Robison
In this must-read memoir, Robison chronicles a life being "different" without a diagnosis. He retells his struggles being understood growing up, often being stereotyped by his lack of eye contact and autistic traits. Without words to describe it himself, Robison was often defenseless against accusations by others.
NeuroTribes
by Steve Silberman
In this groundbreaking book, Silberman challenges all the ways we have looked at autism previously. He extensively details the history of autism, and how the neurodiversity movement is changing the way we look at autism and neurological differences.
Read the eBook
Listen to the audiobook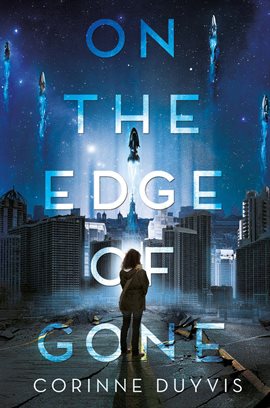 On the Edge of Gone
by Corrine Duyvis
On the Edge of Gone is a YA dystopian novel that follows Denise, an autistic girl trying to cope with the drastic changes of life that come with an apocalyptic natural disaster. Duyvis, as an autistic author, creates authentic diverse characters.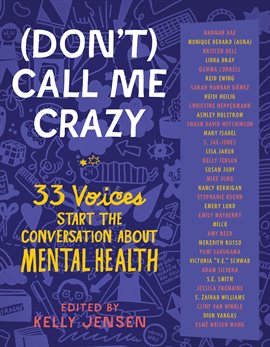 (Don't) Call Me Crazy
by Kelly Jensen
While this book does not solely focus on autism, it provides excellent perspectives on mental illnesses and neurological differences. (Don't) Call Me Crazy creates an important dialogue for teens about mental health, feeling different, and finding resources.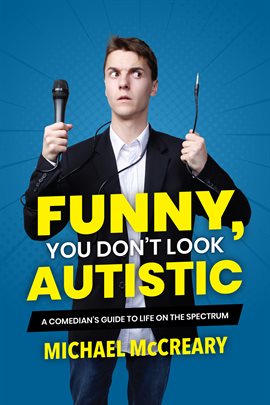 Funny, You Don't Look Autistic
by Michael McCreary
In his comedic memoir, McCreary discusses how different autistic individuals are from one another, and how there is no one way to look or be autistic.
Read the eBook
Listen to the audiobook
A Boy Called Bat
by Elana K. Arnold, Charles Santoso
A Boy Called Bat is a children's story about Bixby Alexander Tam (Bat), a boy who happens to be autistic. The story does not revolve around his autism, but instead follows the young boy's excitement over an unusual pet– a skunk, and his determination to keep it.
Read the eBook
Listen to the audiobook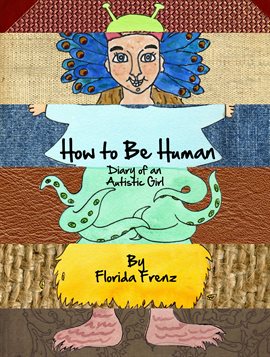 How To Be Human
by Florida Frenz
How To Be Human is a journal and guide chronicling a teenage girl's experiences feeling "alien" in a neurotypical world, and how she learns different life lessons. This is a great guide for both autistic and neurotypical children.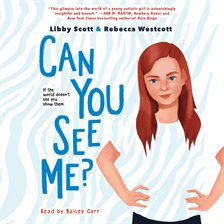 Can You See Me?
by Libby Scott, Rebecca Westcott
Can You See Me? is a work of fiction co-written by Libby Scott, an autistic 11-year-old, and is based on her own experiences. This story is about Tally, a young girl preparing for sixth grade, and her fears surrounding change and others' perceptions of her.